Profesores de CSU discuten las elecciones de 2020 y sus implicaciones
Samantha Ye
December 1, 2020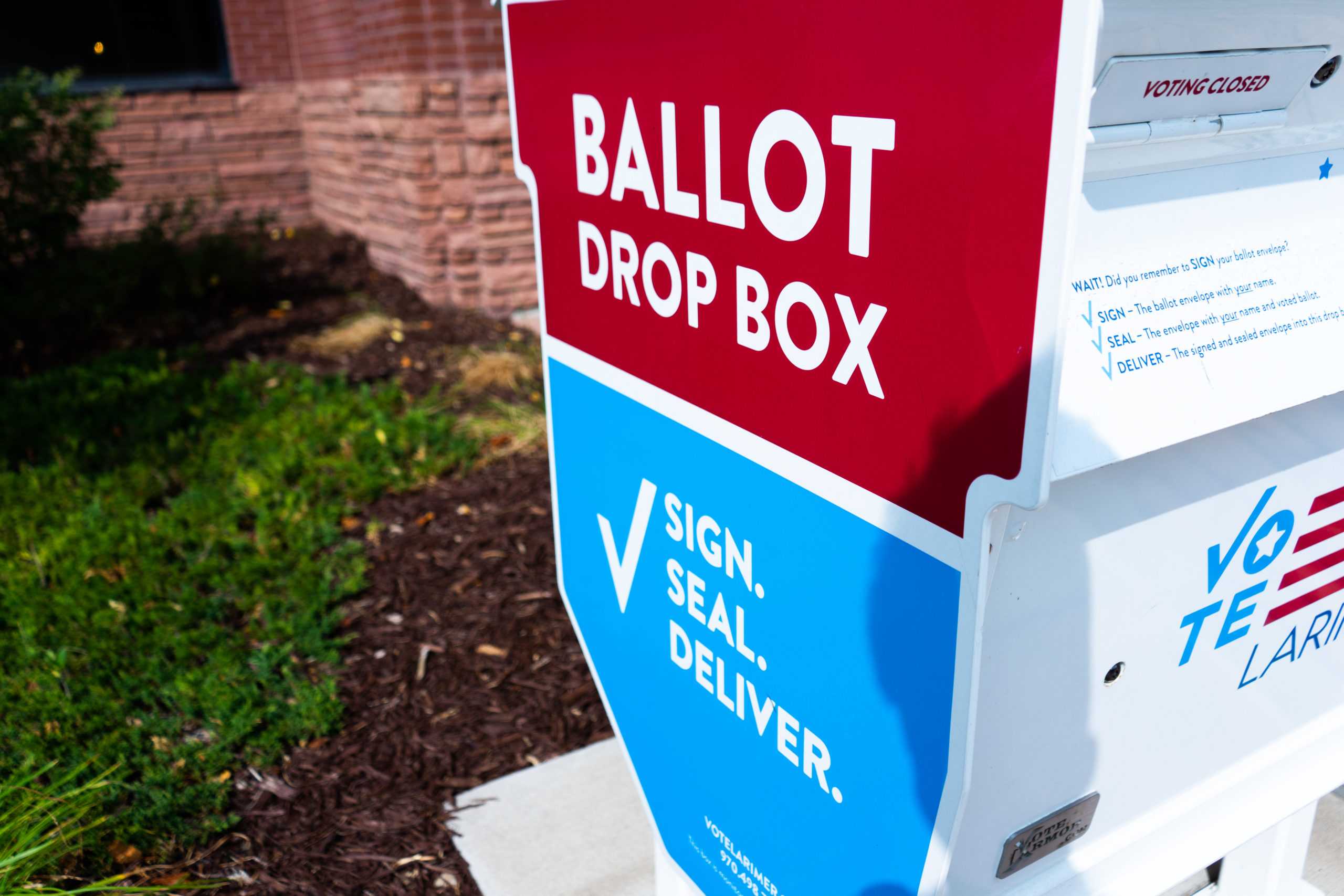 Traducción: Estudiantes del curso LSPA 313.001 Traducción e interpretación inglés-español
Después de la elección de 2020, los profesores de ciencias políticas de la Universidad del Estado de Colorado (CSU por sus siglas en inglés) repasaron los resultados al nivel del estado y federal durante un análisis en línea de este evento histórico.
En la escala nacional, el demócrata Joe Biden fue identificado el ganador de la competencia presidencial. Además, los demócratas mantendrán una mayoría estrecha en la Cámara de Representantes y todavía Georgia tiene dos competencias senatoriales que determinarán el partido que tendrá la mayoría en el Senado.
"Generalmente, pienso que esta competencia presidencial mostró las divisiones profundas en el electorado estadounidense y las divisiones están presentes y continuarán", dijo Kyle Saunders, un profesor de ciencias políticas en CSU.
Pienso que la única cosa que podemos hacer en los Estados Unidos —y que, para mí, esta… elección en pandemia ha sido buena para ello—  es (volverse) más creatives y (pensar) sobre las maneras para hacer más fácil que la gente vote."– Courtenay Daum, docente de ciencias políticas
El partidismo negativo, o "enojo con el otro lado", es fuerte y se está volviendo más fuerte, dijo Saunders. Es a la par un fenómeno de élite y un fenómeno de masas y, según las tendencias recientes, ha llevado a un declive en la confianza y las instituciones "que están fundamentalmente rasgando nuestro tejido social", continuó Saunders.
"Creo que es uno de los asuntos más urgentes de nuestro tiempo que afecta a nuestra capacidad de resolver muchos de los otros problemas a los cuales nos enfrentamos", dijo Saunders.
Aunque ya estaba extendida en 2016, Donald Trump es una figura que ha generado más polarización política en los últimos cuatro años, dijo Saunders.
El comité de docentes expresó su consternación ante los intentos infundados del presidente actual de poner en duda la legitimidad de los resultados de la elección.
"Siento un gran desaliento por la propaganda sobre la elección en el periodo que siguió a la elección —el ataque absoluto a la integridad del sistema electoral", dijo Courtenay Daum, también docente de ciencias políticas.  "Y creo que el daño que eso hace cruza con un aumento de la polarización en maneras de las que podemos ver las ramificaciones… para muchas elecciones futuras".
En Colorado, los resultados de las elecciones al nivel del estado, junto con la cifra de los que se inscribieron para votar, indican que el estado tiene una mayoría demócrata, según Robert Duffy, profesor y director en el departamento de ciencias políticas.
Biden y el candidato del Senado democrático John Hickenlooper ganaron por márgenes significativos en Colorado, y los Demócratas tendrán las mayorías en la legislatura del estado, según The Independent  en español.
Muchos dicen que 2020 fue el "rechazo a Trump", pero aún la gente de Colorado puede tener que esperar y ver si el movimiento azul es una reacción temporal o un cambio más permanente de preferencia, dijo Duffy.
En términos de los asuntos de votación del estado, fue una mezcla de todo (sitio en inglés), especialmente con las iniciativas de impuestos. Les votantes eligieron, en esencia, subir los impuestos aprobando nuevos impuestos a la nicotina y permisos médicos y familiares pagados, así como bajar los impuestos a los ingresos en el estado.
Duffy dijo que no tiene una explicación buena para esto, aunque compartió algunas explicaciones potenciales caso por caso para los votos contrarios.
Esta temporada de elecciones ha sido turbulenta y les panelistes resaltaron algo positivo: un número de votantes extraordinario, en la nación y en el estado.
Las previsiones tempranas sugirieron un número nacional de votantes de 66.9%. Según el U.S. Elections Project (Proyecto Elecciones de los EE UU, sitio en inglés), es el más alto que ha habido en 120 años.
En Colorado, el 78% de les votantes registrades emitieron una boleta este año, poniendo al estado entre los cinco primeros en la participación de votantes, según The Colorado Sun (sitio en inglés).
Y Daum dijo que no piensa que la concurrencia sea simplemente un reflejo de cómo la gente se sintió acerca de les candidates presidenciales, sino que es también debida a la oferta de formas alternativas más convenientes para votar.
"Pienso que la única cosa que podemos hacer en los Estados Unidos —y que, para mí, esta… elección en pandemia ha sido buena para ello—  es (volverse) más creatives y (pensar) sobre las maneras para hacer más fácil que la gente vote", dijo Daum. "Así que me gustaría vernos, como mínimo, centrados en hacer este avance".
Samantha Ye puede ser contactada en news@collegian.com o en Twitter @samxye4.