CSU students get involved safely during COVID-19 pandemic
Ceci Taylor
November 18, 2020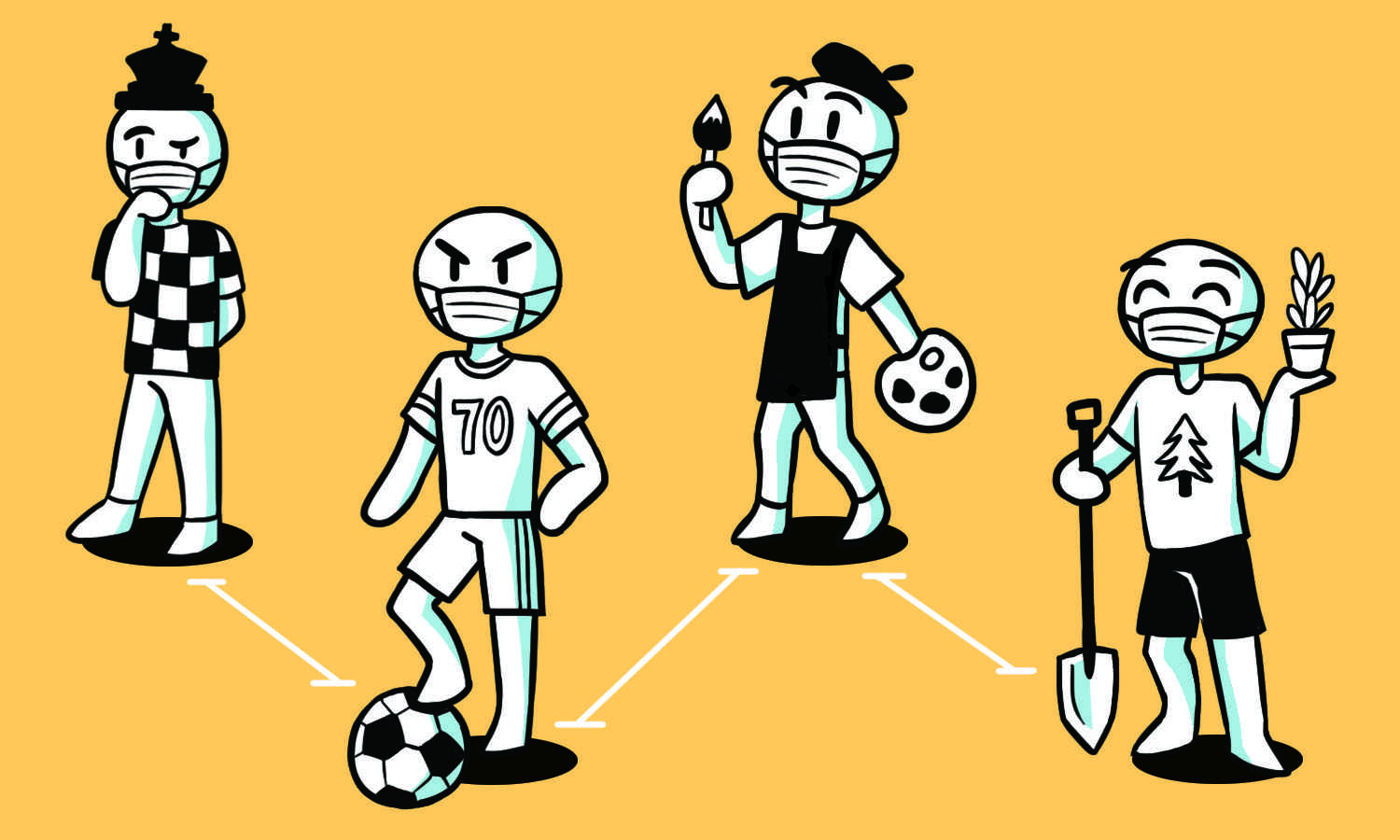 With the ongoing pandemic, student involvement on campus has changed.
However, Larisa Wardlaw, the program coordinator for involvement in the Colorado State University Student Leadership, Involvement and Community Engagement office, said students can and are still getting involved. 
Wardlaw said there's a variety of ways students can still get involved, including through student organizations, residence halls, fraternities and sororities and on-campus careers. Wardlaw said students can find these organizations, along with many others, through the involvement website.
"If you visit that website, it actually streamlines everything because involvement offices on campus created this website to centralize the involvement hub of CSU," Wardlaw said. "So students can go directly to that website and try to gauge what their interests are and get connected accordingly with whatever they choose."
Wardlaw said that there are restrictions when it comes to meeting in person. She said that CSU made a statement in September that all in-person meetings are canceled if they exceed 10 people. 
According to the Registered Student Organizations COVID-19 Guidelines, student organizations must follow all University, local, state and federal guidance during the pandemic. This means holding virtual meetings when possible and maintaining social distancing when meeting in person.
New student organizations will have another opportunity when registration opens for the spring in the next academic year, which is on Dec. 1." -Larisa Wardlaw, SLiCE program coordinator for involvement
"We are asking organizations to be flexible and embrace these guidelines out of respect and care for one another and to safeguard the health of our campus community," the guidelines read. "This will require each of us to be flexible, innovative and committed to engaging and supporting one another in the Ram community."
Wardlaw said that students are still able to meet in person, but in special cases. 
"They can if they are meeting with an officer or so," Wardlaw said. "They can make reservations through Event Planning Services, which are in the (Lory Student Center), and they can make reservations through University departments who are also still accepting reservations. It's just, they can't meet 10 persons or more, and events that are also 10 persons or more are also canceled on campus."
Priscilla Alcocer, the president of the Korean Dance Club at CSU, said that the club was able to find safe ways to meet and engage in club activities during the pandemic. Alcocer said the club meets to practice K-pop group dances and uploads cover videos on its Instagram page. 
"The way that we have it formatted is (that) only the people who are going to be uploading to Instagram have to meet," Alcocer said. "So that way, we're staying under the 10 person guidelines."
Alcocer said the people who plan to cover that specific dance will sign up and meet about three times per week to practice. Alcocer said club members sign up to cover specific dances via a sign-up sheet and said there is limited space for each dance. 
"Each K-pop group has a certain amount of members," Alcocer said. "So each member in our group will sign up to match the members in the K-pop group." 
Alcocer said there are about 25 members in the group, but they never meet with everyone. Alcocer also said members wear masks during dance practice, which takes place outside, and get tested for COVID-19 before performing and uploading a cover dance. 
"We're always open for new members," Alcocer said. "If you just go to our Instagram page and (direct message) me, I will put you in the group chat and reach out to you." 
Wardlaw said there are many places students can go to find a club to join. This includes the website mentioned earlier as well as RamLink. Wardlaw said RamLink is the involvement hub for students on campus, and that's where they can search for a specific organization or browse a list of active student organizations. 
Wardlaw also said there is an events calendar on the website that tells students when clubs are having an event and provides a Zoom link for students to join. 
Wardlaw said that, despite the pandemic, by Sept. 30, SLiCE was able to report almost 30 new student organizations. 
"That is really exciting," Wardlaw said. "New student organizations will have another opportunity when registration opens for the spring in the next academic year, which is on Dec. 1."
Wardlaw said that SLiCE had to be creative this year when it came to getting the word out about student involvement but was able to hold a virtual involvement exposition, which over 6,000 students attended. 
Wardlaw said students can still visit the SLiCE office to get more information about student involvement during COVID-19. 
"SLiCE actually has office hours from 10 a.m. to 2 p.m. Monday through Thursday, and so students can visit the SLiCE office, and we can get them connected that way," Wardlaw said. 
According to the SLiCE website, getting engaged "allows students to enrich their academic and social experience at CSU."
Wardlaw said this can still be done with some precautions put in place.
Ceci Taylor can be reached at news@collegian.com or on Twitter @cecelia_twt.