CSU president talks addressing racism at Diversity Symposium
Samantha Ye
October 16, 2019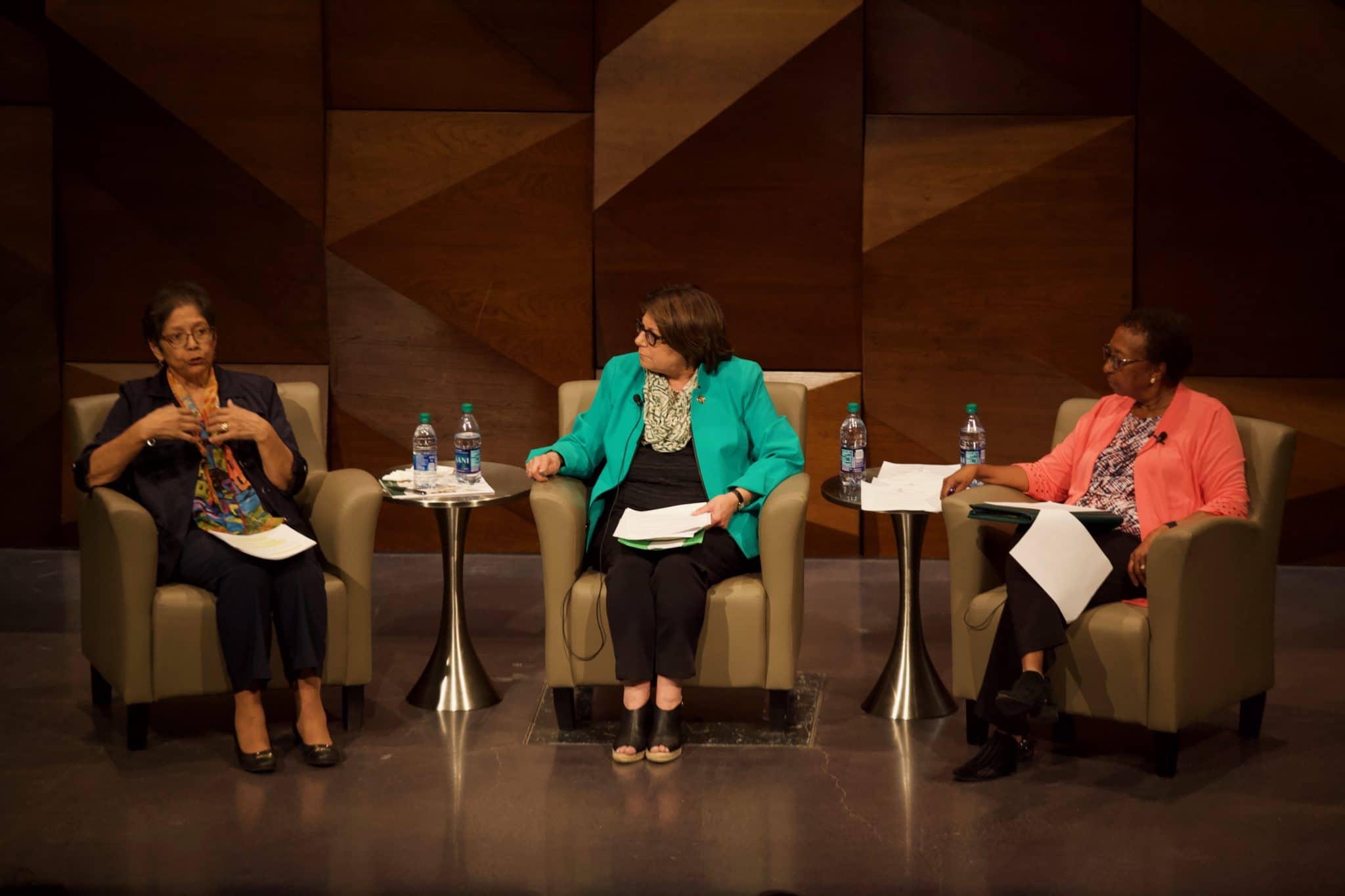 After a series of bias-motivated incidents, Colorado State University's president spoke about CSU's need for institutional change at the Diversity Symposium.
The topic was the leading thread of concern in a fireside chat panel with President Joyce McConnell, Vice President for Diversity Mary Ontiveros and Vice President for Student Affairs Blanche Hughes at the annual Diversity Symposium. 
Given the recent blackface incident, which follows years of similar bias-motivated incidents, the conversation repeatedly bent back to what the University leadership intends to do about these behaviors.
"We can't back off of focusing on racism and bias and seeing its fundamental roots, how we attack it and how we turn that around so that this is the kind of place where everyone feels (safe) and can actually thrive," McConnell said.
She said the plan now is to find concrete actions and directions to continue the momentum for change stimulated by the blackface photo. In particular, they are looking for ways to educate the CSU community about race and embed the Principles of Community into institutional processes. For example, McConnell said she has talked with the General Counsel to try and make the principles enforceable. 
We can't back off of focusing on racism and bias and seeing its fundamental roots, how we attack it and how we turn that around so that this is the kind of place where everyone feels (safe) and can actually thrive." -Joyce McConnell, CSU president
Students have criticized the president for not punishing the students in the blackface photo and for saying it was their First Amendment right.
CSU students post themselves in blackface, and the president of the university sends and email to students saying people can post whatever they want to post. Once again, CSU disappoints me.

— Shaylur™ (@Shaylur1) September 11, 2019
McConnell acknowledged that anger. 
"Being able to balance how the First Amendment works is something that is really a challenge on public campuses, but it's something that now we're talking about, and we're really, really working hard to see what it is we can do differently," McConnell said. 
In relation to the Race, Bias and Equity Initiative McConnell announced at her President's Fall Address, CSU should put a diversity representative on the Board of Governors, CSU's top leadership, to hold the institution accountable, McConnell said.
The University has already taken a number of actions since before McConnell assumed the presidency this July. 
Ontiveros listed off many, from the Employee Climate Surveys to the open publication of all the bias-motivated incidents CSU addresses. An educational program for incoming students is also in the pipeline.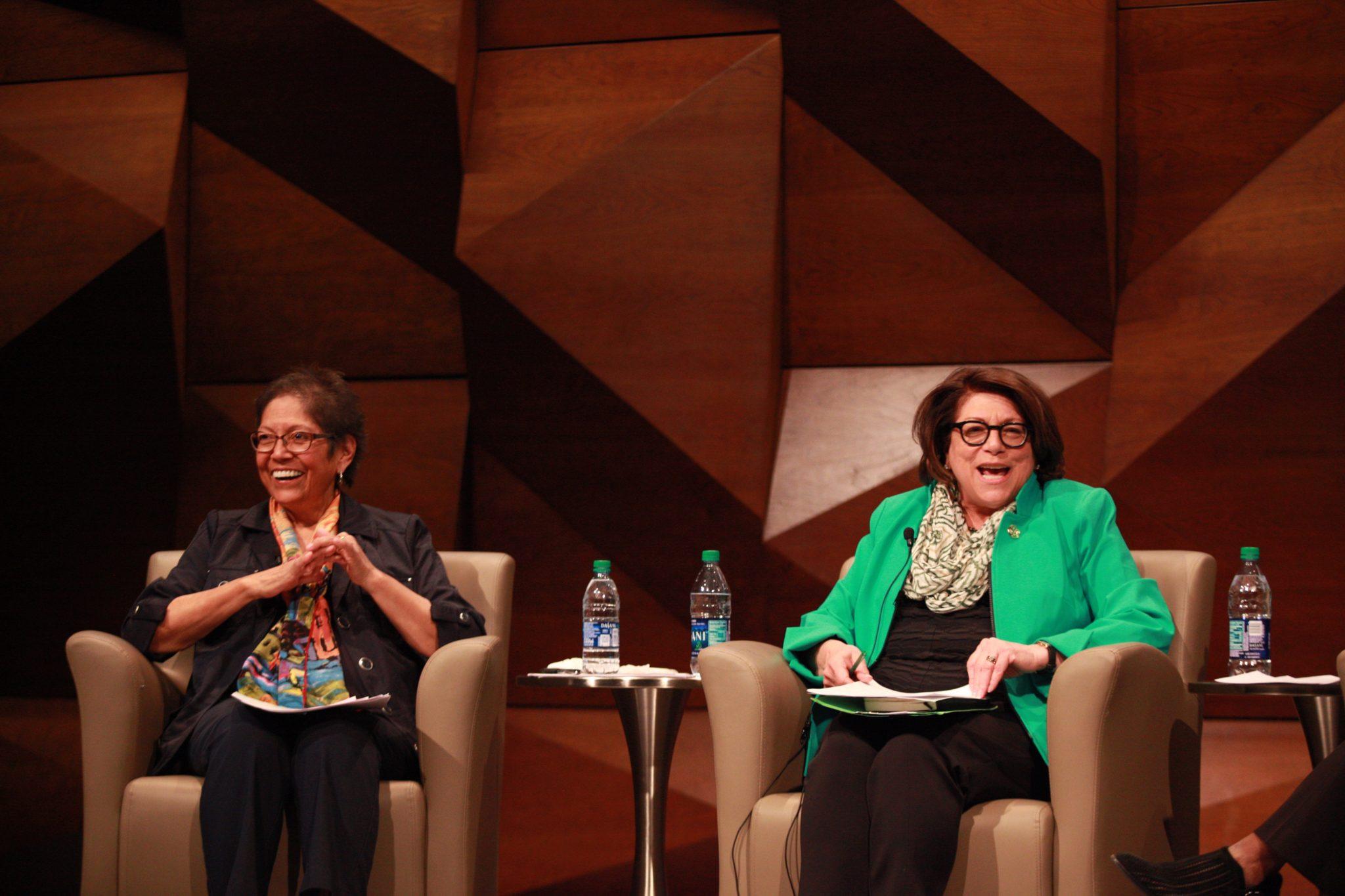 Ontiveros did note, however, that those leading higher education are "turtles" who need to be more nimble in their ability to respond to these incidents and do it in an upfront way.
"I think we also really have to focus on race — race, race, race," Ontiveros said. "It's not that we have not attempted to do that, but there has, in the past, been pushback against that, and I think we are now at a time where we just have to deal with that pushback."
First-year student Ndey Hydara said this was a good starting point, but there needs to be demonstrations of specific actions being taken for students, who are the ones hit hardest by these issues.
"Students are still having to deal with it in our residence halls or being scared to open our doors, and there's a swastika on our doors," Hydara said. "The president addresses it, but we feel like we're being ignored because she doesn't say 'These are the groups that are being affected.'"
From demonstrations to hundreds of students gathering to share their stories of discrimination, students have made it clear they want change at CSU, and they want it from the top, McConnell said.
Rather than let the momentum of this moment die out until the next big controversy, McConnell said they are committed to carrying this change out to the end.
"I truly believe the strength is when we have the leadership at the top and all of the collective energy and wisdom and activism from the bottom and get those two together, and we can make this change solid and lasting and change that will make a difference," McConnell said. "So I say let's go."
Samantha Ye can be reached at news@collegian.com or on Twitter @samxye4.