CSU student banned from campus for threatening behavior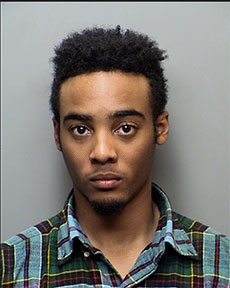 Editor's Note: A previous version of this article incorrectly stated that Tyreice Lane was being searched for by authorities. It was updated at 2:23 p.m. on Wednesday, May 10 to remove the reference.
Students were notified Tuesday evening to be on the look out for a current student excluded from the Colorado State University campus.
CSU student Tyreice "TJ" Lane has been given five charges by authorities and has been banned from the CSU campus and all University-owned property.
Lane was charged this week with one count of felony stalking for threatening behavior against several people on campus, one count of harassment and three counts of third degree trespassing. 
According to CSU's Public Safety Team, Lane previously ignored no contact and exclusion orders related to campus and individuals on campus.
Lane is currently enrolled at CSU as a freshman with an undeclared engineering interest.
No additional information regarding Lane can be released at this time, according to Dell Rae Ciaravola, CSU's Public Relations Coordinator.
Anyone who sees Lane on campus is asked to immediately call or text 911 or call CSU Police Department's non-emergency number 970-491-6425.
This is a developing story. The Collegian will update the article with more details as they become available.
Collegian news reporter Stuart Smith can be reached at news@collegian.com or on Twitter @notstuartsmith.