President Trump: 'From this day forward … only America first'
Guest Author
January 20, 2017
By John T. Bennett | CQ-Roll Call
WASHINGTON — President Donald Trump, very much still in campaign mode, vowed in his inaugural address Friday to use his new powers to turn the country inward and "rebuild" America, telling his countrymen and the world he will govern with a simple principle: "It's going to be only America first."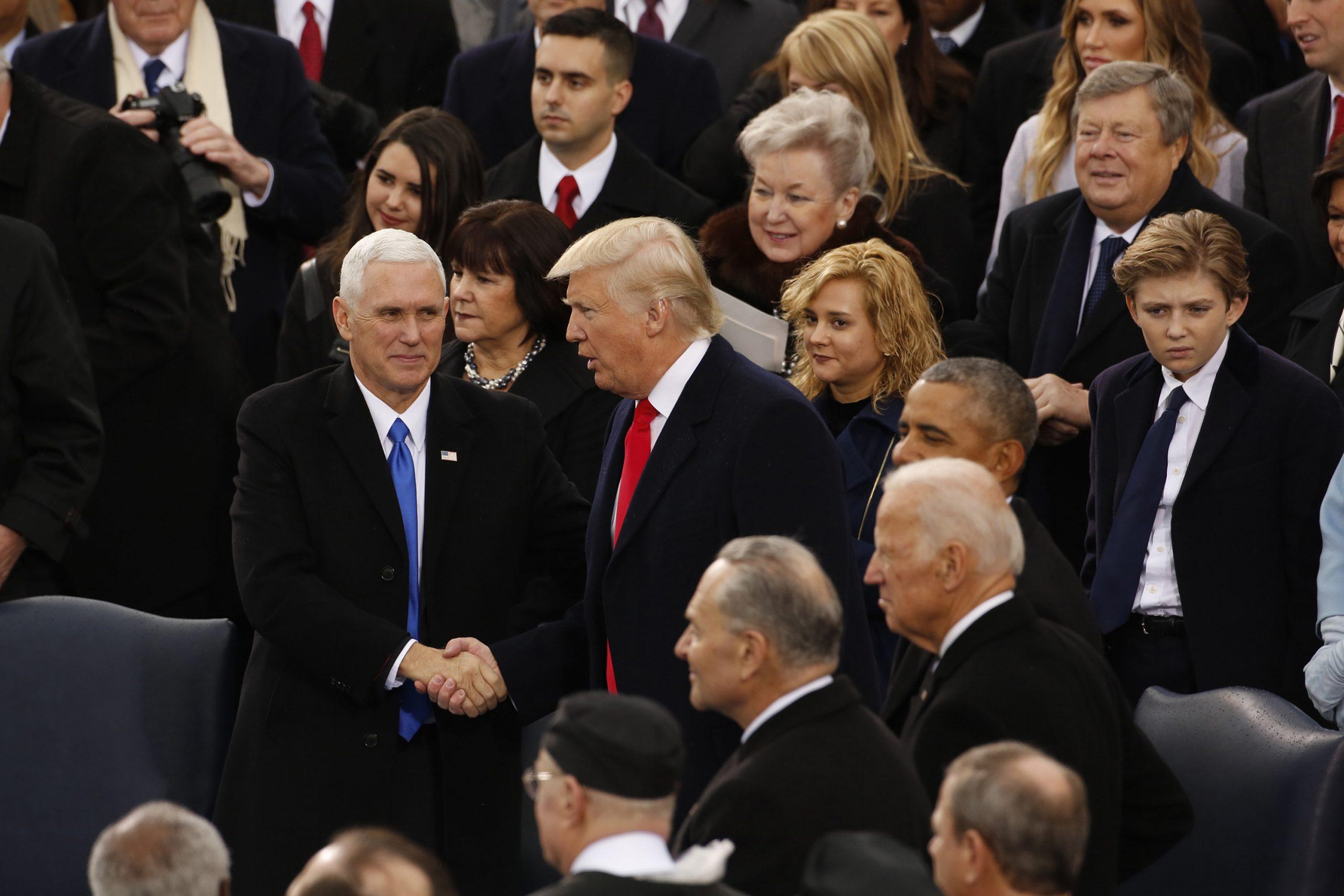 In a striking scene, the bombastic businessman and former reality television star, spoke from the very spot where American political giants like Ronald Reagan and Barack Obama delivered their first remarks as commander in chief.
"The day the people became the rulers of this nation again," Trump said. "The forgotten men and women of our country will be forgotten no longer."
Trump promised his "total allegiance to the United States of America," and said his ascension to power has "special meaning" because it marks the "transferring (of) power from Washington, D.C., and giving it back to you, the people."
"For too long, a small group in our nation's capital has reaped the rewards of government while the people have borne the costs," the president said under a light drizzle that began just as he stepped to the podium after taking the Oath of Office from Chief Justice John Roberts. "Washington has flourished but people did not share in its wealth.
"The jobs left and the factories closed. The establishment protected itself, but not the citizens of our country," Trump said. "Their triumphs have not been your triumphs."
"Struggling" families across the country have had "little to celebrate," but the new — and unlikely — chief executive followed that dismal assessment with a bold promise: "That all changes, starting right here and right now."
"This moment is your moment," he said in a message to the American people, including what he calls the "forgotten" segments of the populace. "It belongs to you."
There were calls from Republicans and Democrats for Trump to deliver a message of unity, and parts of his speech were geared toward just that, saying "We are one nation," and "We share one home and one destiny," he said.
He described the words he spoke just minutes earlier that vested the powers of the presidency in him as an "oath of allegiance to all Americans."
Trump, echoing his campaign's major theme, signaled he intends to turn the country inward. He trumpeted his plans to tighten its immigration policies, prevent manufacturing jobs from being outsourced, and promised to "rebuild" the country's infrastructure.
He delivered a "new decree" that he wanted to be heard in "every city" and "every hall of power" across the world, which he called "a new vision that will govern" the United States: "From this day forward, it's going to be only America first."
Trump promised that tax policy, immigration policy and foreign affairs decisions will be crafted under his command to "benefit Americans" first and guard against (the) ravages of outside forces."
"America will start winning again," he promised. "Winning like never before. … We will bring back our dreams."
Also echoing his campaign message, he said the country will "buy American and hire American."
The new commander in chief seemed to signal he wants America to play a leadership role in global affairs, but he made clear his intention to focus on domestic matters.
"We will seek friendship and goodwill with the nations of the world, but with the understanding that it is the right of all nations to put their interests first," Trump said, adding previous U.S. presidents have defended other countries' borders and "enriched foreign industries" without "even a thought about the workers that have been left behind — that is the past." 
(Bridget Bowman contributed to this report.)