Fort Collins police notify community of sexually violent predator
Christina Vessa
August 28, 2015
A sexually violent predator was recently discharged from the Larimer County Jail and released into the community, according to Fort Collins Police Services.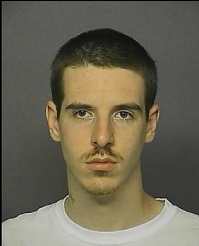 The Caucasian man, 24-year-old Joshua Doyle, has multiple tattoos on both arms, legs, back and neck. The FCPS is releasing this information in order to maintain public safety.
The information will be posted on the FCPS website from Aug. 28 to Sept. 11 in order to provide notification of the predator under Colorado Revised Statutes 16-13-901 through 16-13-905. This information is being published after a community meeting.
There is no legal authority for the FCPS to direct where a sex offender may live. Constitutionally, a predator is free to live wherever they choose unless court restrictions apply. Law enforcement must notify citizens in case of sexually violent predators because of the Jacob Wetterling Act of 1994.
Collegian News Editor Christina Vessa can be reached online at news@collegian.com or on Twitter at @ChrissyVessa.