By: Chelsea Evic
Not a "hat person"? Well, we're here to show you some super trendy hats that might change your mind! Hats are a great way to elevate any simple outfit, while also protecting your face from the sun!
The Straw Hat
What screams summer more than this classic straw hat? It can be worn with a variety of casual summer outfits. Whether you're out boating, on the beach, or just going to brunch, this piece will surely give your look some flare.
The Sporty Visor
Think that visors can only be worn by middle-aged parents on the tennis court? Think again! Sporty visors are making a comeback in summer 2019. It is now acceptable to rock a visor with any athleisure look. Not only does it look cool, but it's a trendy way to protect your face from the sun!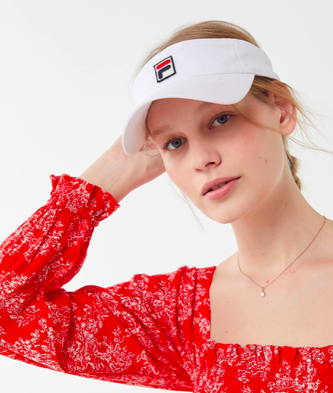 The Bucket Hat
Believe it or not, bucket hats were big on the runway this year, even appearing in lines such as Dolce & Gabbana! Trends from the 90s are clearly reviving!