Observing Jewish holidays in Fort Collins
Hailee Stegall
September 15, 2021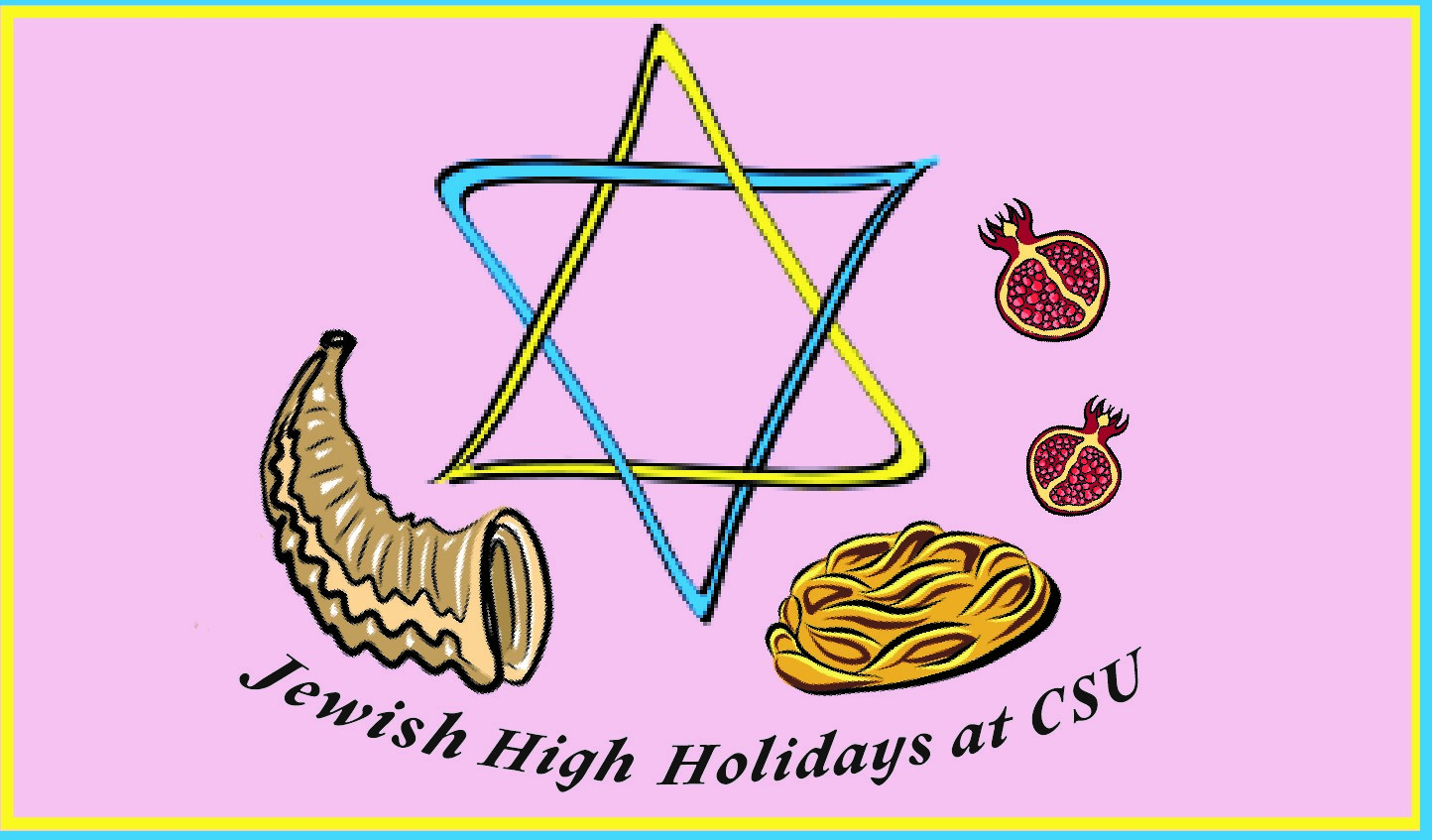 The Jewish High Holiday period spans some of the month of September and is considered the holiest time in the Jewish calendar. 
Fort Collins has two local synagogues with less strict religious observance: Congregation Har Shalom, which is nondenominational, and Temple Or Hadash, which follows Reform Jewish liturgy. Additionally, there's Chabad of Northern Colorado, which is considered a more Orthodox-leaning synagogue and separates seating by gender.
Despite these technicalities, all synagogues are typically open to Jewish people of any observance level, along with those wanting to learn about the religion or culture. Colorado State University also has a Hillel Center, which is student-run and offers a space to meet other Jewish students.
Chabad is located at 1121 W. Prospect Road Suite 140, just at the intersection of Prospect Road and Shields Street. Both liberal-leaning synagogues moved services online this holiday season, but Hillel offers in-person events at 720 W. Laurel St., across the street from Parmelee and Corbett halls. 
Since the Jewish calendar is lunisolar, days start at sunset rather than sunrise. For example, Rosh Hashanah officially began on the evening of Sept. 6, despite the holiday itself occurring on Sept. 7 and 8. 
CSU also has a Jewish sorority, Sigma Alpha Epsilon Pi, and a Jewish fraternity, Alpha Epsilon Pi.
Rosh Hashanah (Sept. 6-8)
Rosh Hashanah is the Jewish New Year, commemorating the day God created man. It calls for one to two days off work, depending on tradition. It starts off the Ten Days of Repentance, during which those who practice prepare for Yom Kippur, the Day of Atonement. During the Ten Days of Repentance, people of the Jewish faith turn over a new leaf by apologizing to those they've wronged, healing relationships with others, praying and donating to charity. 
Eating apples and honey is a tradition during the holiday, symbolizing bringing in a sweet new year. During Rosh Hashanah, CSU Housing & Dining Services offered sliced apples and honey in every dining hall to accommodate this tradition. 
Yom Kippur (Sept. 15-16)
Yom Kippur, the Day of Atonement, is the holiest day of the year in the Jewish faith. It's a solemn holiday, so refrain from wishing someone a "happy" one. It's spent repenting for one's sins, fasting and refraining from daily activities such as bathing, using electricity, having sex or working or doing schoolwork for roughly 25 hours. At the culmination of Yom Kippur, it is believed that God seals each individual's fate for the rest of the year ahead. 
CSU Hillel's Yom Kippur services begin on Wednesday, Sept. 15 at 7 p.m. for Kol Nidre, and on Thursday, Sept. 16 at 9 a.m., the center offers in-person viewing of streamed holiday services. 
Chabad offers services the night Yom Kippur begins, starting at 5:30 p.m. Wednesday. They also offer a variety of services the day of Yom Kippur, beginning at 9:30 a.m. and continuing until the sundown meal, when Jewish people can break the fast.
Sukkot (Sept. 20-27)
Although not a High Holiday, Sukkot commemorates the yearly fall harvest as well as the story of the Jewish people's escape from slavery in Egypt. The word sukkot means booths or huts in Hebrew and refers to the huts that are built during this holiday in remembrance of the 40-year wandering period in the desert. The first day is taken off of school and work.
Chabad of Northern Colorado typically offers celebration opportunities in The Plaza for Sukkot along with services, which they post about on Instagram. Additionally, Hillel posts their plans as the holiday comes closer on their Facebook and Instagram pages. 
Due to COVID-19 concerns, Hillel International, the parent organization of CSU Hillel, offers online celebrations for these holidays on YouTube.
Plenty of in-person celebrations are being offered through CSU Hillel, and while some of the events are still being planned, you can find more information and dates on CSU Hillel's Facebook page. Chabad of Northern Colorado also offers events, and information can be found on their Instagram page.
Hailee Stegall can be reached at entertainment@collegian.com or on Twitter @haileenstegall.