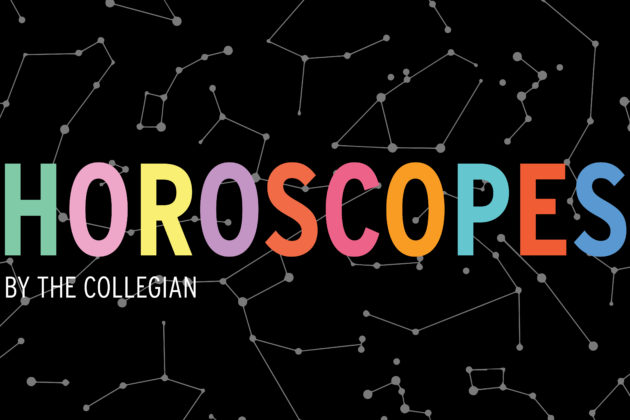 Horoscopes can be applied to your sun, moon and rising signs. 
Anyone can be a millionaire, but to become a billionaire you need an astrologer." —J. P. Morgan

(Illustration by Amy Noble, Rachel Macias, Katrina Clasen | The Collegian)
LEO (July 23 – Aug. 22)
Your birth planet orbits past your constellation this week, Leo. Feel free to let loose, have a good time and enjoy your life in the present. Remember to stay true to yourself.
VIRGO (Aug. 23 – Sept. 22)
Virgo, this is the week for getting stuff done. While the past weeks may have felt slow, it's all starting to pick up, so remember to stay focused and steadfast. 
LIBRA (Sep. 23 – Oct. 22)
You're all love this week, Libra. Reach out to those in your life who you appreciate, both old and new, and let them know how much you care. 
SCORPIO (Oct. 23 – Nov. 21)
Scorpio, investigate your brain this week. You might feel a little cloudy about your path in life. Take stock of what you need to succeed and put it into action. 
SAGITTARIUS (Nov. 22 – Dec. 21)
You don't owe anyone anything, Sagittarius. This week is the time to be yourself and brush off the haters. You're doing just fine.
CAPRICORN (Dec. 22 – Jan. 19) 
Capricorn, walk the walk this week. Don't be all hat and no cowboy: Let folks know that you mean what you say and prove some people wrong in the process. 
AQUARIUS (Jan. 20 – Feb. 18) 
Originality is where you thrive this week, Aquarius. Take the path less traveled and branch out to new things, and the coming weeks will thank you for it.
PISCES (Feb. 19 – March 20)
Pisces, things are a little intense right now. Turn to your closest friends to help you ease the tension. Things will feel less stressful when you're not carrying the weight all alone. 
ARIES (March 21 – April 19)
Talk through it this week, Aries. You're holding some things back from people in your life, so air out those grievances for a breakthrough at the end of the week. 
TAURUS (April 20 – May 20)
Taurus, go with the flow this week. You've been a little tense and caught up in your commitments lately, so take this week to unwind and let the universe handle it. 
GEMINI (May 21 – June 20)
Balance out your priorities this week, Gemini. Take some time for yourself, but make sure to stay connected to reality and those around you as well. 
CANCER (June 21 – July 22)
Cancer, the time to meet new people is this week. You've been taking it easy, but put yourself out there — you might find that you're more accepted than you think you will be. 
Hailee Stegall can be reached at entertainment@collegian.com or on Twitter @haileenstegall.