Little Local Gems: How Bizarre Bazaar grew to its community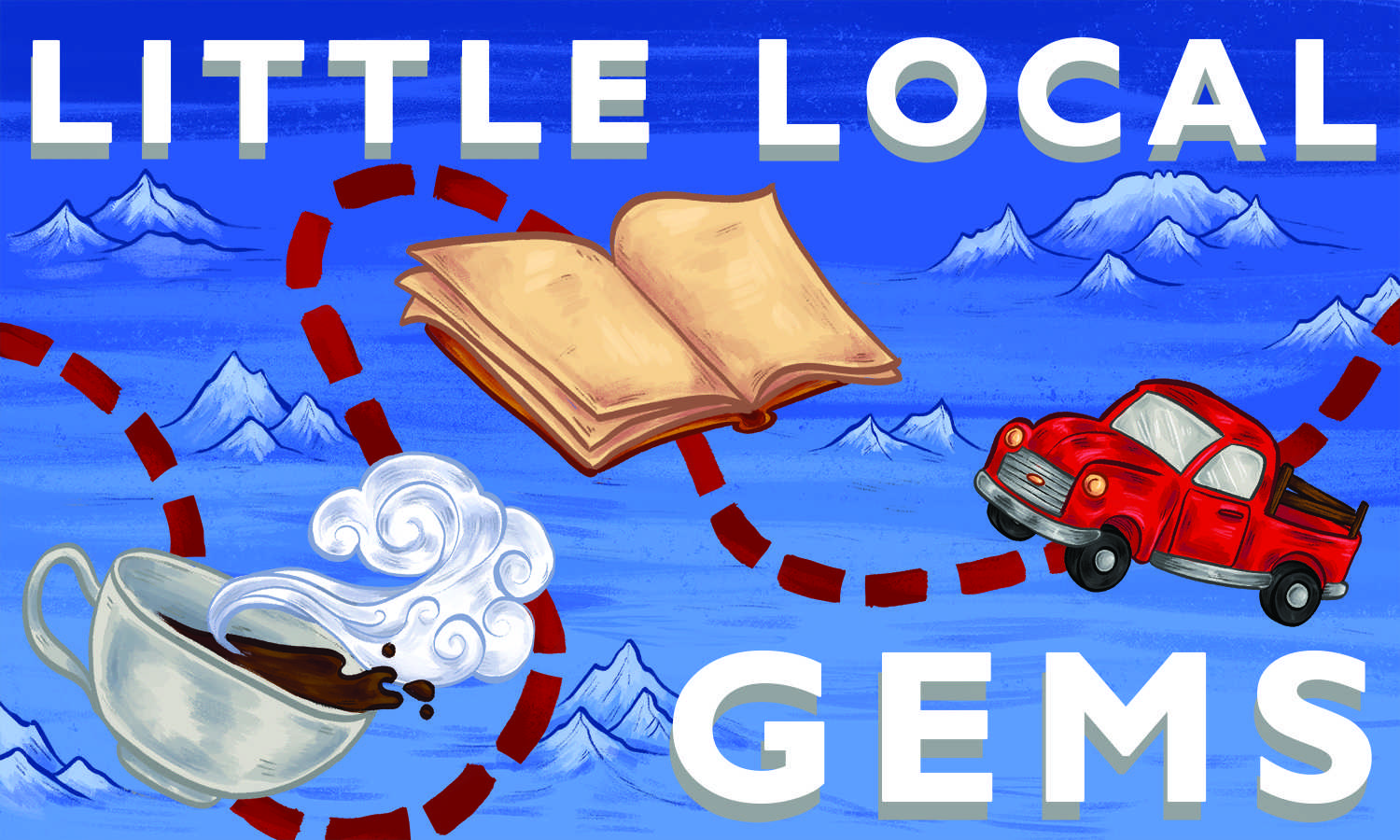 The Bizarre Bazaar sits quietly off to the side of the bustle of College Avenue, its walls adorned with pulp novel covers, movie posters and shelves crammed with CDs, a haven of old media in the digital age. This book and music store has been a favorite of Fort Collins creatives for the past 10 years, even drawing patrons from across the state and Wyoming. 
"We get lots of travelers — we get some people who don't live here but will come every time they come to visit family or every time they drive through, they make a point of stopping in our store," said the store's owner, Jane Makarchuk.
And it's not just people coming from a wide variety of locations; Makarchuk said that their customer base consists of people of all ages, from children to seniors. 
"We have a very large demographic because we have things for almost everybody," Makarchuk said. 
After wandering through the store's three rooms, it's not difficult to see why. Bizarre Bazaar's eclectic and eccentric aesthetic draws its viewers in, its hanging model spaceships, pop art walls and candy orange jukebox conveying a sense of nostalgia for many eras of popular culture.
We love it, and the community loves it. We don't want to stop." – Jane Makarchuk, owner of Bizarre Bazaar
Alexandria Root, who works in the store buying and pricing used records, said that she chose to work at Bizarre Bazaar because of her love for music.
"It keeps me inspired," Root said. 
The store sells a wide variety of products, including records, books, CDs and cassettes, as well as more novel items such as vintage magazines and used audio equipment. Makarchuk said that the selection grew over time based on need from customers, with the business starting out only selling books and music. 
"People would come in and be like, 'Where can we buy a turntable?' And we were like, 'Wait, we should sell turntables,'" Makarchuk said.
When their turntables broke, customers complained that there was nowhere in town to get them fixed. Again, the business grew to fit demand and began to offer audio repair services. Even as the store experienced closures at the start of the COVID-19 pandemic, the store continued to shape itself to the community through an outdoor donation wall. 
"We love it, and the community loves it," Makarchuk said. "We don't want to stop."
Customers can frequently be seen out front, sifting through the boxes of unwanted records, magazines, CDs and books. 
"(It's) really cool that it's all free, and you can just rummage through it, find some cool stuff," said Kelsey Louis, a recent patron of the store. 
Makarchuk said the donation wall started as a box of books that she would leave out for a local thrift store to pick up after receiving donations from customers hoping to sell. 
"When people sell us their books, often they just want them gone, but … there's lots of things we may not buy because we don't have space, and we try to be very selective," Makarchuk said. 
According to Makarchuk, the thrift store eventually stopped coming to pick up the unwanted books, but the store's surplus continued, leading Bizarre Bazaar to start their own sort of thrift store outside, selling all items for 25 cents. When the lockdown mandated the store's closure, patrons continued to donate books, but with no way to sell them, Makarchuk decided to just make all the items on the wall free. During the lockdown, the donation wall gave customers a reason to come to the store even though it was closed, exchanging books and music free of charge. 
"It became very popular," Makarchuk said. "It grew and grew and just became this organic, living exchange of materials." 
Even after the store reopened, the owners decided to continue the donation wall for free, glad to find a way to eliminate waste while keeping in touch with their sustainable mission.
"It was just a great way for people to find a place for their things rather than it going in the dump, and it's a great way for people who are homeless … to get reading material for free," Makarchuk said.
Makarchuk notes that local support for the store is foundational in their business, with all of their inventory coming from the community and gaining a second life as it is sold back to the community at an affordable price. 
"It's important to have a place where anybody feels really comfortable coming in and being able to afford a movie or a book," Makarchuk said. "You have to have enlightenment in a community, whether it be music or literature or information."
Max Hogan can be reached at entertainment@collegian.com or on Twitter @macnogan.