Blazed bops: A mix of marijuana-induced jam sessions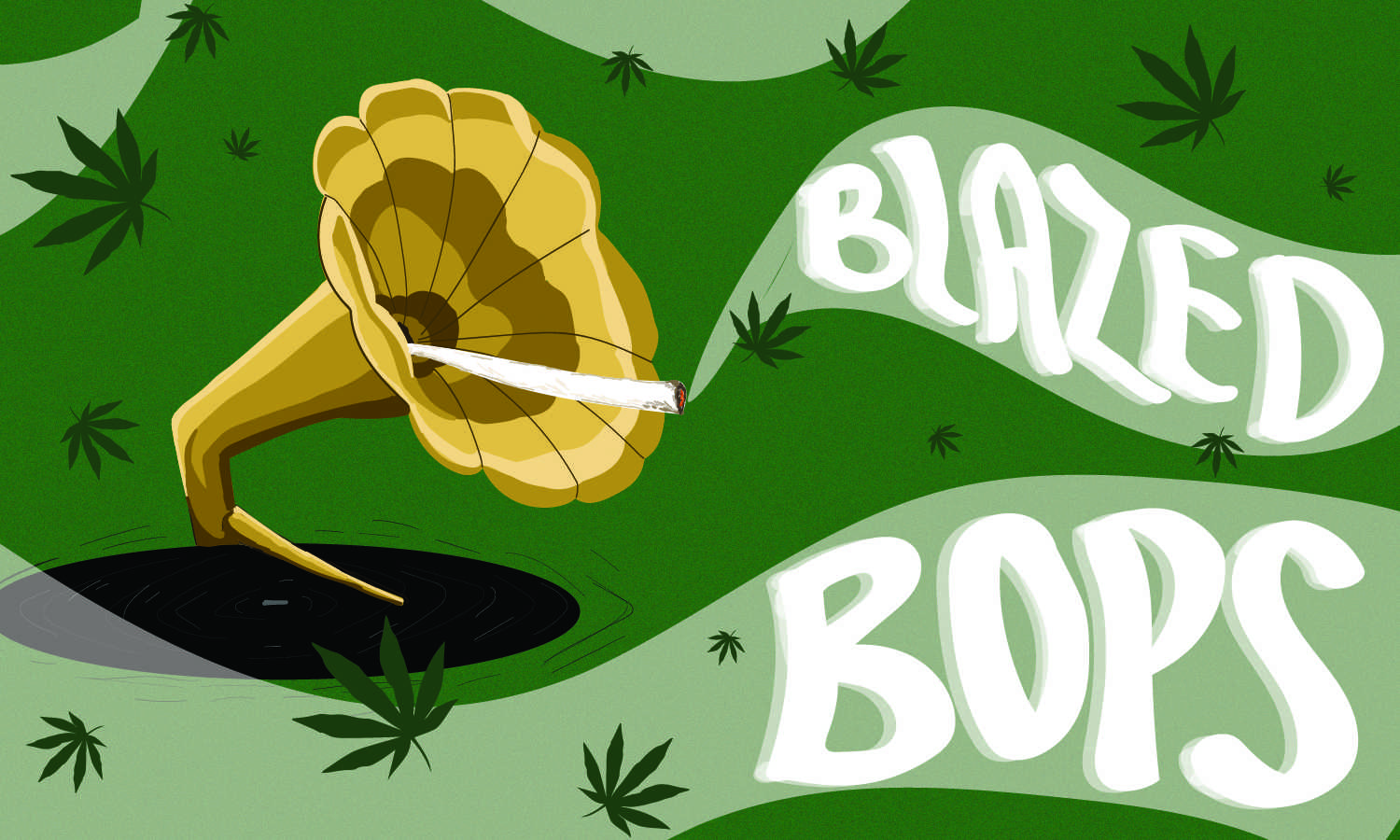 After a long wait, spring is in the air once again. No more barring yourself indoors to escape the wildfires or those classic Colorado blizzards; the flowers are in bloom and, of course, so is the bud. After all, what is April if not our annually appointed, communal cannabis convention? With the spirit of 4/20 (and the scent) in the air, it's time to get down with another Mary Jane jam session. 
1. 'I Don't Care Anymore' by Jax Anderson feat. K.Flay
Any marijuana mixtape worth its salt has to have an assortment of mellow songs, and this tranquil tune featuring K.Flay is no exception. The track is phenomenally simple — just a smooth instrumental with soft lyrics laced over the top. For a first-timer who is absolutely catatonic from the "research phase," this song is ethereal and easy to enjoy. 
2. 'Heat Waves (with iann dior)' by Glass Animals 
As a far more energetic song, "Heat Waves (with iann dior)" by Glass Animals provides a lot more sensory stimulation than your token smoke song. I found this version of the song significantly more potent, with a refreshing, perfectly-timed drop right at the beginning that jump-starts the momentum for the rest of the song.
3. 'Doing It to Death' by The Kills 
This track from The Kills is a little darker in theme, but the musical components work together in an intoxicating tune about indulging in your vices. The sultry vocals from Jamie Hince and Alison Mosshart pull the listener in for a song sure to entrance you. While "doing it to death" surely isn't advised, a little self-aware sulking is good for the soul.
4. 'The Other Side of Paradise' by Glass Animals
You could argue it's cheating to include Glass Animals twice — but it's simply hard to go wrong with a tune from this psychedelic pop group. Earning it yet another place on this playlist, "The Other Side of Paradise" swells back and forth to create a rolling wave of sensation. Additionally, the soft grunts interspersed throughout the track add a level of vocal complexity, with the deeper sounds contrasting with the synth and upbeat pacing perfectly.
5. 'Feeling Good' by Michael Bublé
This track is iconic but never overrated, and it's a hill I'm willing to die on. Even if it isn't your typical smoke song, everything about "Feeling Good" is right in line with our most weed-centric ideals. It's the liberation from responsibility and negativity and that feeling of rejuvenation makes this song positively euphoric. 
Noah Pasley can be reached at entertainment@collegian.com or on Twitter @PasleyNoah.