Restaurants cling onto community despite the pandemic
Kailey Pickering
March 11, 2021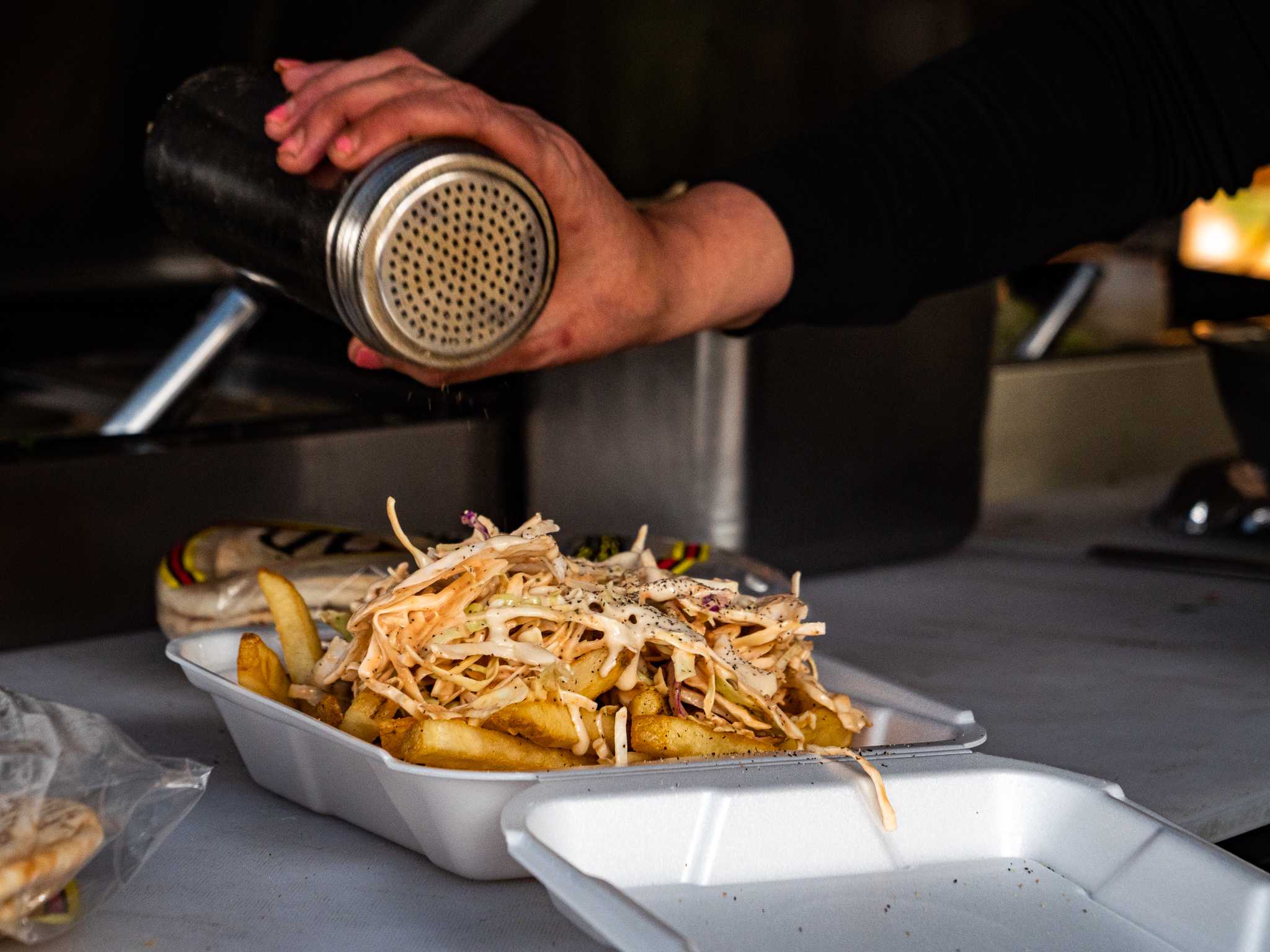 As one walks through Old Town Fort Collins, they can see that restaurants have taken a new form with outdoor seating, highly sanitized tables and masked servers. Amid the buzz that continues to fill Fort Collins restaurants, the establishments have undergone huge challenges due to the obstacles that the COVID-19 pandemic cast upon them. 
"(COVID-19) happened so fast, and we had such a large menu, and we weren't prepared," said Inky Evenson, an owner of Cafe Bluebird located on Laurel Street. "You can't just overnight, cut your menu, … adapt to that new thing. We lost a lot of food products, and we weren't prepared for it, and I had to lay off all 16 of my employees."
The initial lockdown in March 2020 generated uncertainty and stress among many restaurant owners. With the help of federal aid, such as Payment Protection Program money, the Coronavirus Aid, Relief, and Economic Security Act and other government loans and grants, businesses like Evenson's were able to enter back into the restaurant scene.
"PPP money saved our lives, and if we would not have gotten that first round of PPP money, we might not be in business today," Evenson said. 
Grant money, in addition to the City of Fort Collins allowing restaurants to utilize the parking spaces in front of their restaurants, made it possible for restaurants to construct outside dining areas. By doing this, owners could safely abide by state laws regarding indoor and outdoor dining as the seasons and the COVID-19 spikes changed. 
"I also feel like there's a light, and I can see it, and I'm not there yet; we're still in a tunnel. There is a light, and there wasn't a light for a long time; it got darker and darker and darker and darker." -Kathleen Reeves, co-owner of Bistro Nautile
Kathleen Reeves, co-owner of Bistro Nautile located on Oak Street, explained that she and her partners put money into expanding the outdoor dining capacity, but they don't receive enough business to fully utilize the space. The bistro, once known as Fish, had previously planned to shut down in March 2020 to renovate and rebrand from the fresh seafood restaurant to French cuisine. Kathleen and her husband, Mike, brought on their top chef Ryan Damasky as a third partner for the redesign. But when COVID-19 hit, the business lost most of their employees, and the three owners made the tough call to remain closed until dine-in options became available.
"Opening for takeout only as a new restaurant in a pandemic — it's just a recipe for disaster because takeout is not the same as the real thing," Kathleen Reeves said.
When the restaurant opened back up in June, the owners had to navigate a new environment in order to maintain COVID-19 safety and keep their business afloat. One challenge that many businesses have had to face is the Level Up program that outlines the guidelines businesses have to abide by in order to remain open. 
Owners like Kathleen Reeves and Evenson have had to navigate these procedures in order to stay open amid the pandemic. The hurdles they have to jump over have added an extra layer to the challenge of the pandemic. In this constant state of learning, owners are doing their best to keep their heads above water and maintain the culture of their restaurants. 
But as challenges arose, community aspects, such as Fort Collins' annual Great Plates of Downtown, helped businesses. Great Plates is a dining promotion from March 1-14 offering $25 dinner specials from select restaurants, and 100% of donations benefit the Food Bank for Larimer County. Kathleen Reeves said that this year, Great Plates has had an even greater impact than past years.
Customers have also come out to support restaurants. Kathleen Reeves said some families have put together gift baskets or grocery carts for employees, and in one instance, on New Year's Eve, a patron supported their server by tipping $1,000. Because of this, Kathleen Reeves said while this year has been difficult, the goodness and generosity of customers has been a light.
"Our environment is still very much so like a place of sanctuary," said Russell Hund, service manager at the Rio Grande Mexican Restaurant. "So people are still, like, coming here for their birthdays and for passing tests, for a moms' night out — things like that."
COVID-19 impacted restaurants with great force, but as they begin to bounce back, they come back with a different kind of strength. Evenson said she now has an emergency stockpile in case of another disaster; Hund elaborates on the Rio's culture and Kathleen Reeves can see a light behind the darkness.
"I also feel like there's a light, and I can see it, and I'm not there yet; we're still in a tunnel," Kathleen Reeves said. "There is a light, and there wasn't a light for a long time; it got darker and darker and darker and darker."
Kailey Pickering can be reached at entertainment@collegian.com or on Twitter @PickeringKailey.