Local music flourishes, but artists face lost income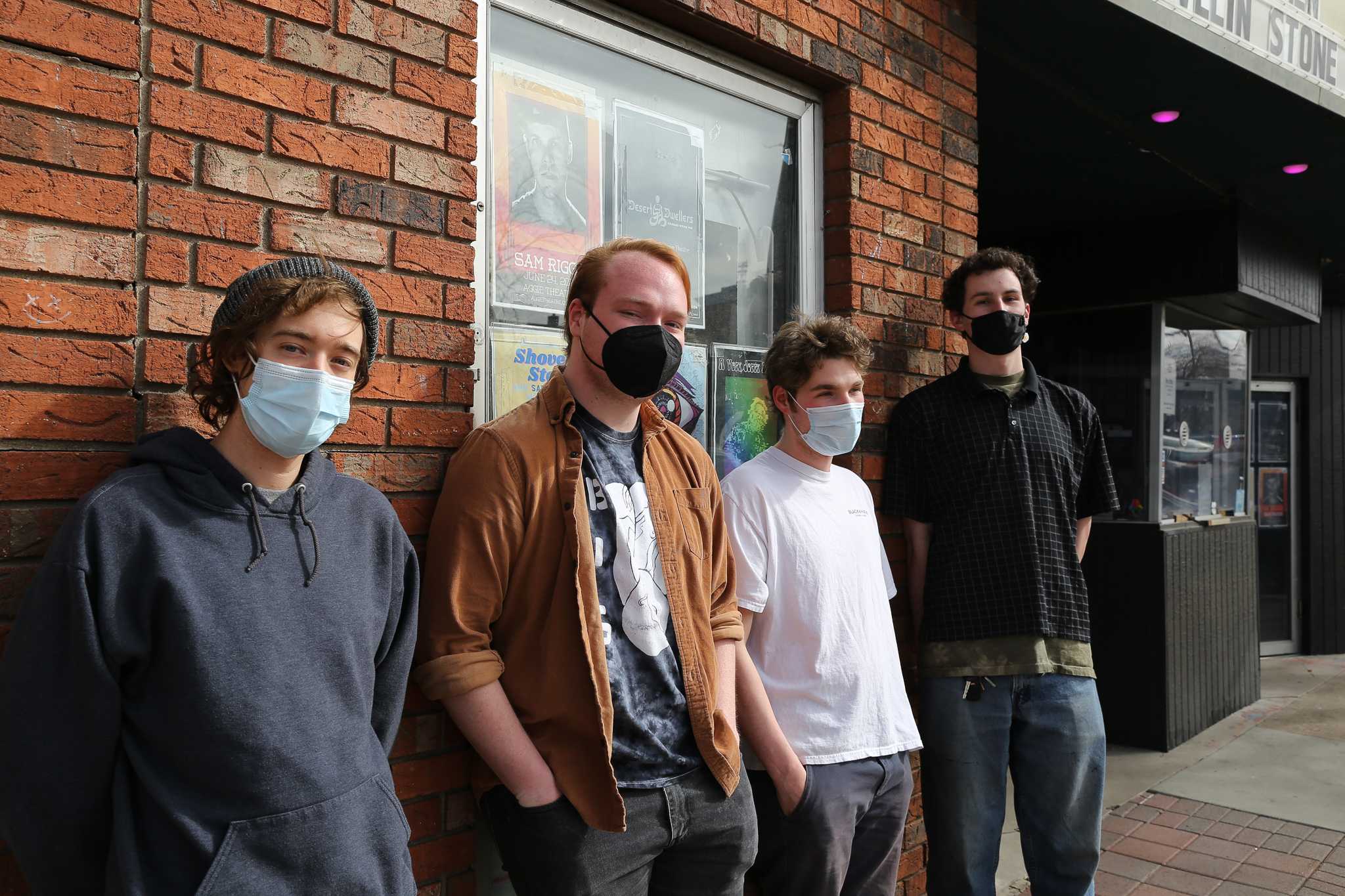 It has now been a year since many local bands have been able to play a live show. While this time has allowed many bands to experiment with their music, there is a feeling of incompleteness due to the missing performance aspect and human connection. 
People are getting more creative and diving into the production side of their music. Whether that be spending more time fleshing out their lyrics, perfecting bass lines, self-recording albums or learning how to use new technology, musicians are adapting. 
I think it was really something I took for granted, but like, there really is just this moment when you're playing a show, and it's going really well and everyone in the crowd is f*cking with it. …  Life makes sense for a little bit." – Raymond Suny, lead singer of The Sickly Hecks.
For local band The Red Scare, at-home recording wasn't anything new, but the pandemic shifted their focus and allowed them to really experiment with perfecting their recording skills and getting the sound they wanted.
"It was also just an adjustment, like going from just playing live and jamming to just having to do all these parts over and over," guitarist Johnny Westerberg said.
In their newest album, "Laundry Room," the band aimed to capture a sound similar to the live basement shows they played in their former DIY house venue. 
"We'd just record them in the basement and then gradually layer on tracks and mix them and pass them back and forth and see what changes we wanna make," drummer Walker Urban said. "It's a more drawn-out process than just writing almost, it's writing as you're recording it." 
This drawn out recording process has become a shared experience for many local bands who have been making and releasing music during the pandemic. 
The Sickly Hecks released their newest album, "Try and Fail," in January. Unlike The Red Scare, The Sickly Hecks were not able to get together to record. However, the duo adapted. 
"It's actually kinda cool because we've had to approach songwriting and making stuff totally differently now," singer and guitarist Raymond Suny said. 
Rather than fleshing songs out at a band practice, Suny and drummer Steve Hartman have been sending voice memos back and forth. 
"We're kind of like ping-ponging it back and forth," Hartman said. "Like (Suny) said, he'll send a little snippet of a song idea through voice memo and then … (we'll) just sort of build on that." 
While both members are thankful they are still able make music, they miss being able to have band practice in person like they used to. 
"It's just never going to replace like, being together in the same room and like, sharing that space with one another," Hartman said. "But, I mean, the nice thing about it … is it affords each of us a little bit more time to think about how we want to contribute to that song."
Abe Dashnaw, lead singer and guitarist for local band People in General, also sees a silver lining with the increase in virtual collaboration. 
"The cool thing about the pandemic is it made it — it made us stop like, limiting ourselves to local connections, and just reached out to … our heroes," Dashnaw said. 
While musicians have made the best of the situation by getting a little extra creative with their collaboration, there is a shared feeling of incompleteness because of the missing live performance aspect.
"I think it was really something I took for granted, but like, there really is just this moment when you're playing a show, and it's going really well and everyone in the crowd is f*cking with it," Suny said. "Life makes sense for a little bit. I don't think there's anything else that gives me that feeling of fulfillment."
Human connection is an essential part of the DIY and local music community. Although bands can still connect with fans online, it's not the same as being together to enjoy the music.
"I miss shows because I really miss the community," Dashnaw said. "You build purpose and you build worth through the people that you're around. And when you don't have access to that anymore, it's a bummer." 
Unfortunately, the lack of live shows has also created a financial struggle for many musicians and has exposed and amplified the struggles facing the music industry as a whole. 
"We were making enough money from shows that, you know, it could supplement stuff," Hartman said. "We could buy a new pedal, or (it) would help pay rent." 
In the past year, The Sickly Hecks gained a larger following on social media and have been getting more streams on services like Spotify. Despite these successes, there's been little financial payout — especially when compared with the revenue live performances generate. This is because Spotify only pays $0.003 to $.005 per stream, according to a Feb. 24 article from Business Insider.
"It's a real opportunity for musicians to redefine the industry as a whole," Larson Ross, singer and guitarist for The Red Scare said. "Like, how do you take on Spotify and make sure they actually pay artists a living wage?" 
While bands like The Sickly Hecks feel supported by the local community at times like this, they said they still feel it is important to take a step back and realize the larger problems musicians are facing.
"I hope that this has at least created somewhat of a pause enough for people to at least question whether things are the way that we would like them to be," Hartman said. "Just at least question whether we might be able to do a little bit better as far as, you know, supporting one another." 
Maddy Erskine can be reached at entertainment@collegian.com or on Twitter @maddyerskine_.