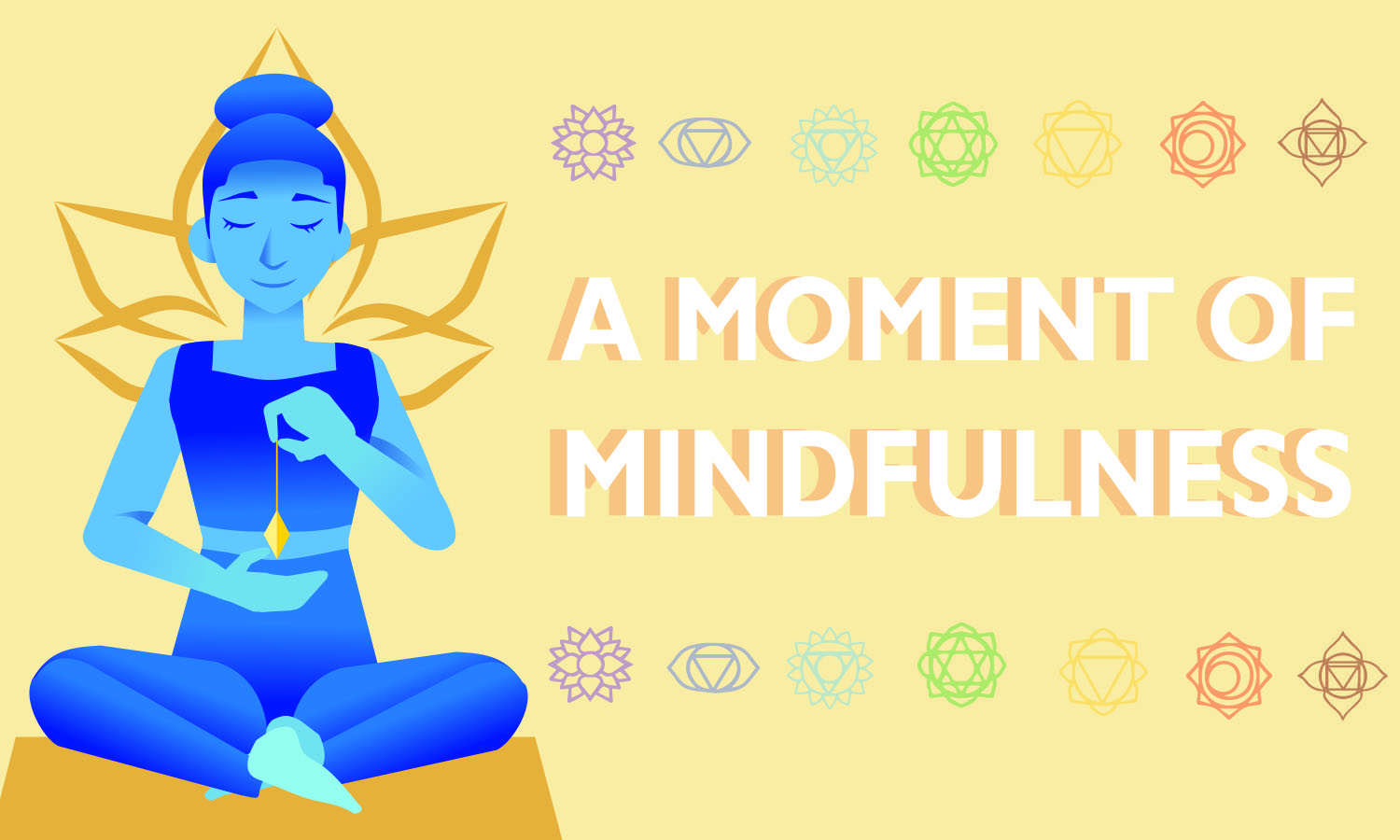 Sitting cross-legged on the floor, index finger touching the tip of your thumb, hands resting on your knees, listening to the breath, letting the mind wander — this is the typical idea of meditation. 
After a year that has been difficult for all of us, it's important to find a way to reduce your stress. While the pandemic may encourage anxiety and added stressors, there are many benefits in taking time for yourself and working toward deeper relaxation. The idea of sitting in silence isn't for everyone, but meditation practices don't always fit this impression. Instructors teach a variety of techniques that can better personalize the experience.
Sarada Erickson, the co-founder of Om Ananda Yoga in Fort Collins, explained how one of the biggest obstacles when beginning a meditation practice is that people feel like they are failing at it. We might not be able to sink as deep as we want or get rid of all the thoughts and the to-do lists in our minds. It might even be uncomfortable when starting out to sit in stillness without any distractions from our thoughts, both positive and negative.
"This stuff that you're feeling is already there, and meditation kind of shines a light on it so you become aware of it, but the reality is that that's what you're feeling," Erickson said.
She also mentioned how accessible our breath is and how it is a valuable tool to guide us through meditation.
"It's really valuable (that) we all have the breath always with us, so when you really start to become more conscious of the breath, it just naturally unfolds, and you start to see 'oh, there's a relationship between my breath and my mind, my breath and my emotions, and my breath and my body,'" Erickson said. 
However, there are many different approaches to meditation that allow for more freedom in how you achieve the goal. Founder of Gaia Wisdom School, Dakota Earth Cloud Walker, teaches the meditation and spirituality of the medicine wheel.
Walker explained that each cardinal direction is associated with a soul archetype: the Visionary in the East, the Sacred Heart Warrior in the South, the Alchemist in the West and the Soul Shaman in the North. Discovering your soul archetype is an essential first step in learning the best approach to meditation.
Walker advises each of these archetypes through her business and teachings, allowing guidance and practices of the medicine wheel. Walker stressed that different soul archetypes will have different methods that will be more effective and will make meditation a more joyous practice.
Sacred Heart Warriors, for instance, may find art meditations like drawing and dancing more effective, as they are drawn to more creative or artistic pursuits, whereas Walker aligned the typical notion of meditation with the Visionary archetype — people who seek more mindfulness and stillness.
Likewise, those with the Alchemist archetype will likely find that practices that involve moving their bodies, such as Tai Chi, will be more effective, and Soul Shaman archetypes will be driven toward deeper spiritual practices like astral projection and shapeshifting. 
Wendy Bangerter, a meditation instructor at the Chopra Center, said meditation is personal. She said that meditation should always be comfortable, so if sitting in silence is torture, try a moving meditation or a mindful activity.
 "A lot of us are in a constant fight or flight mode (where) everybody (is) trying to move faster than their anxiety," Bangerter said. 
She explained that this could be a defining factor in why meditation is becoming more prevalent today as more and more people are slowing down and expanding the awareness of the self in the middle of the chaotic world we're living in. 
Bangerter also talked about how easy it is for new meditators to feel frustrated and give up. Meditating will not immediately send us on a journey to mindfulness and groundbreaking discoveries — it's the need for slowing down and achieving stillness that she emphasizes in her teachings.
Meditation apps like Insight Timer and Headspace are great tools these instructors recommended for accessibility and practice. Listening to guided meditations when sitting still, walking to class or sketching a picture is a great way to fit that time for yourself into a busy schedule — and your mind and body will thank you for it.
For more information on meditation in Fort Collins, visit https://awarefull.com/.
Taryn Smith can be reached at entertainment@collegian.com or on Twitter @TarynSmith1010.