FoCoMX crowd gets down with Funky Business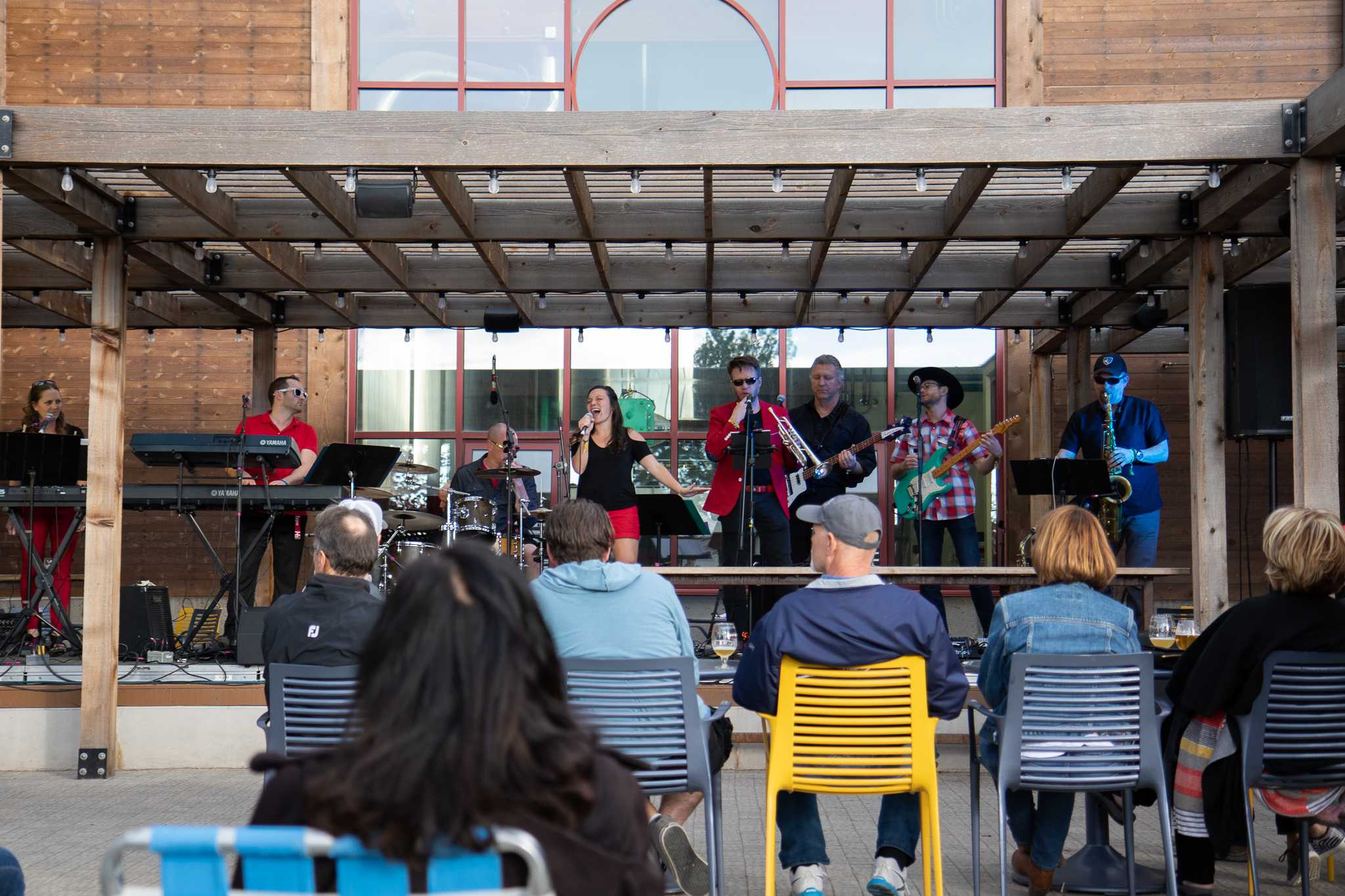 Funk is always a mood, and usually the only businesses I'm interested in. When paired with a beer at New Belgium, it's transcendental. It makes me want to move my shoulders in ways they've never moved before.
Funky Business is a local Fort Collins funk cover band that played at FoCoMX on Friday. Every cover they performed had its own unique funk-fusion attached to it.
The group opened with "I Will Survive," a song that I was grateful to hear since I'm at the point in the semester where I'm unsure if I will survive.
The bass drum had the driving rhythm of a heartbeat. The horn section paired with the saxophone also got the job done.
Even those who were sitting down still managed to tap their feet in a way that semi-convinced me they were having a good time. Those who were standing were doing the casual knee-hip swivel that you do when you want to move your body but also wish you were invisible. Three women in the corner were having the times of their lives, singing and dancing like no one was watching. In a different lifetime, I would have been dancing with them.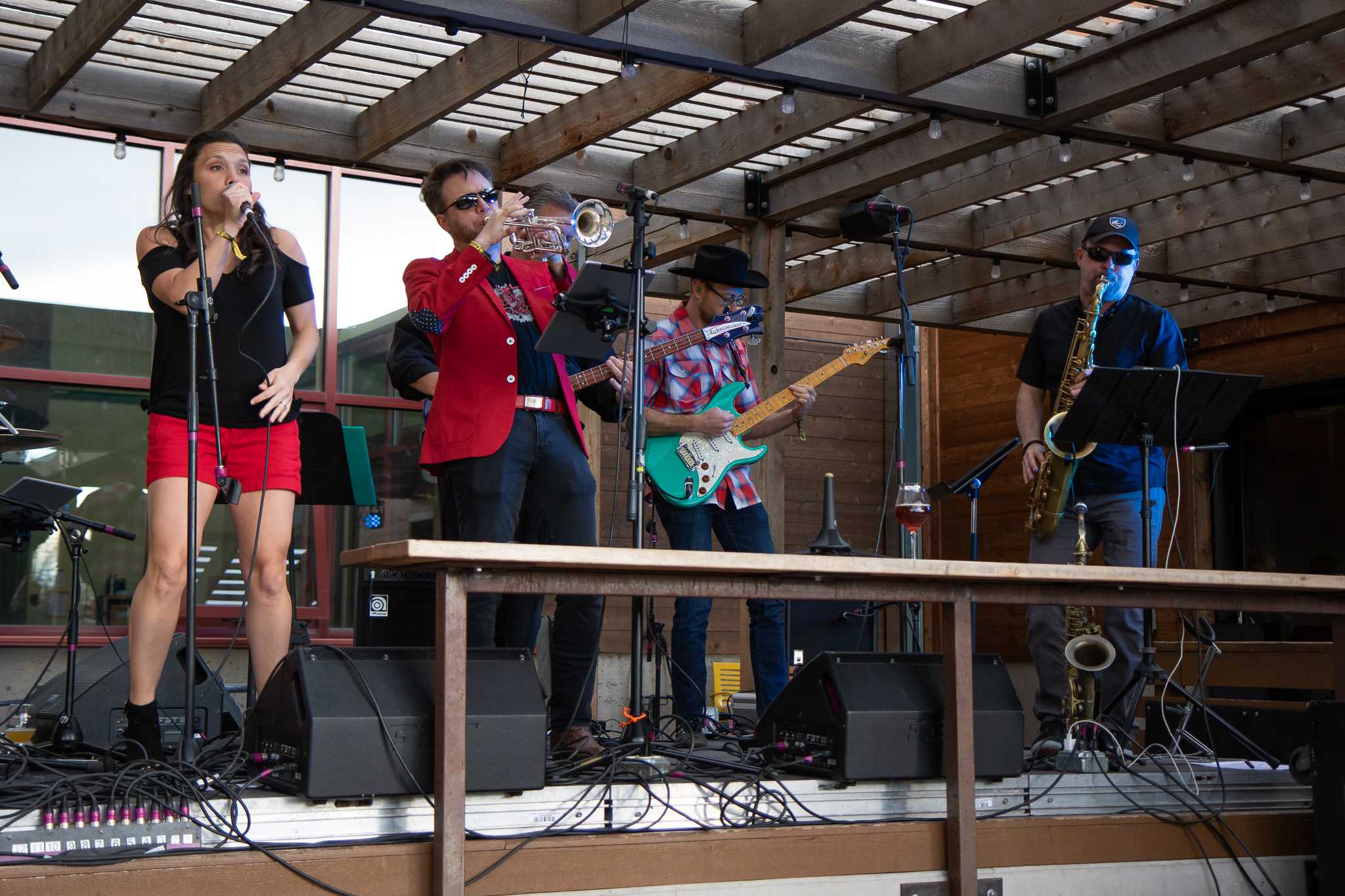 All the wholesome dancing was enough to add years onto my life. The Good Lord knows I need it, especially after going to Bondi Beach Bar and Rec Room for so long.
Once I discerned the lyrics for "Son of a Preacher Man," I laughed, because I immediately thought of Jan from "The Office" singing those lyrics to her kid.
The weather, which had consisted of suspicious clouds and wind, changed completely when Funky Business began playing "Dancing in the Moonlight." The sun broke through the clouds, covering everyone with an afternoon glow.
I envisioned my parents who would undoubtedly be dancing the same if they had been there. Funk is timeless, and when paired with a deteriorating planet and the love of psychedelics, it's something that millennials can share with Baby Boomers and Gen Z alike.
Overall: 8/10
Lyra Wiley can be reached at entertainment@collegian.com or on Twitter @lyra_wiley