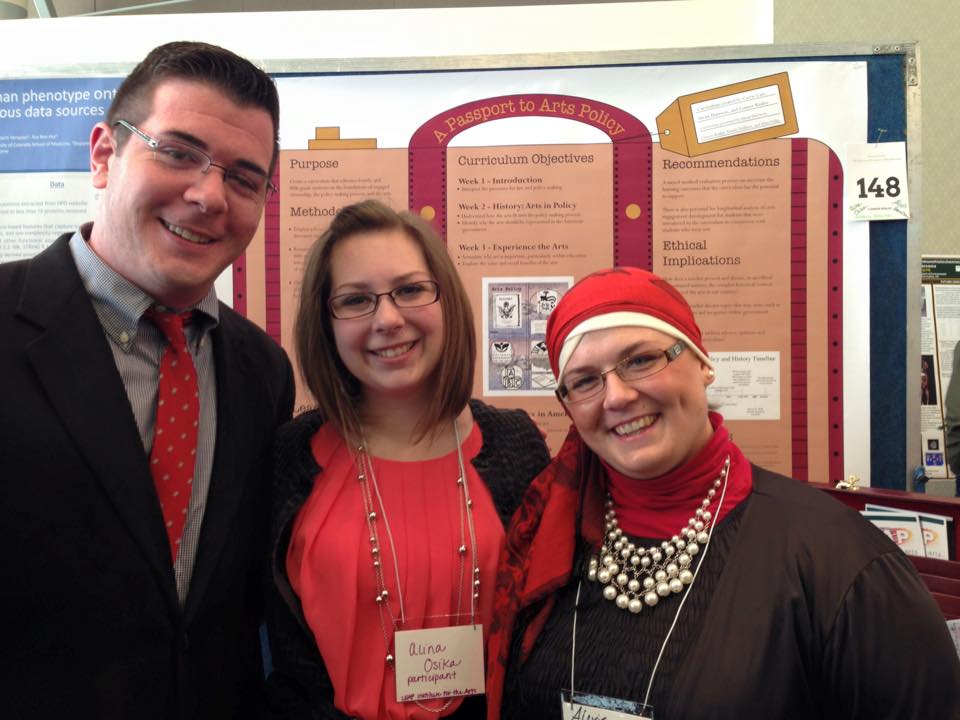 Curtains rise and lights focus as music engulfs the audience, but what people don't see off-stage is just as enchanting. At least for this Colorado State alumna who found her passion in arts administration.
Alina Osika graduated with a bachelor's degree in flute performance in 2014 and received her master's degree in arts leadership and administration in 2016. During her time at CSU, she was heavily involved in the Leadership, Entrepreneurship, Arts Advocacy and the Public Institute for the Arts.
Osika now works as the development operations manager at the Utah Symphony and Opera, managing contributions and donations to the organization, among other duties.
Q: How did you get involved with arts administration?
Osika: "I did several different internships in my undergrad and grad (school) and had thought that I'd want to go into (more of) a marketing track. I figured I would cast my net and see and was accepted for a role in Tulsa, Oklahoma with the Tulsa Symphony.
I was their development associate and I did tasks similar to what I do now, but on a more basic level. That was kind of my first taste of the development track in arts administration. I really loved the relationship management with donors and ticket subscribers, but then also being able to do that nitty-gritty behind the scenes work with the database. It's been a good fit for me."
Q: What made you want to go into arts management rather than performance?
Osika: "Well because I have a degree in performance, I always thought I'd go on to be the next Emmanuel Pahud or Marianne Gedigian in the flute world. But that requires a lot of flights and auditioning and practice.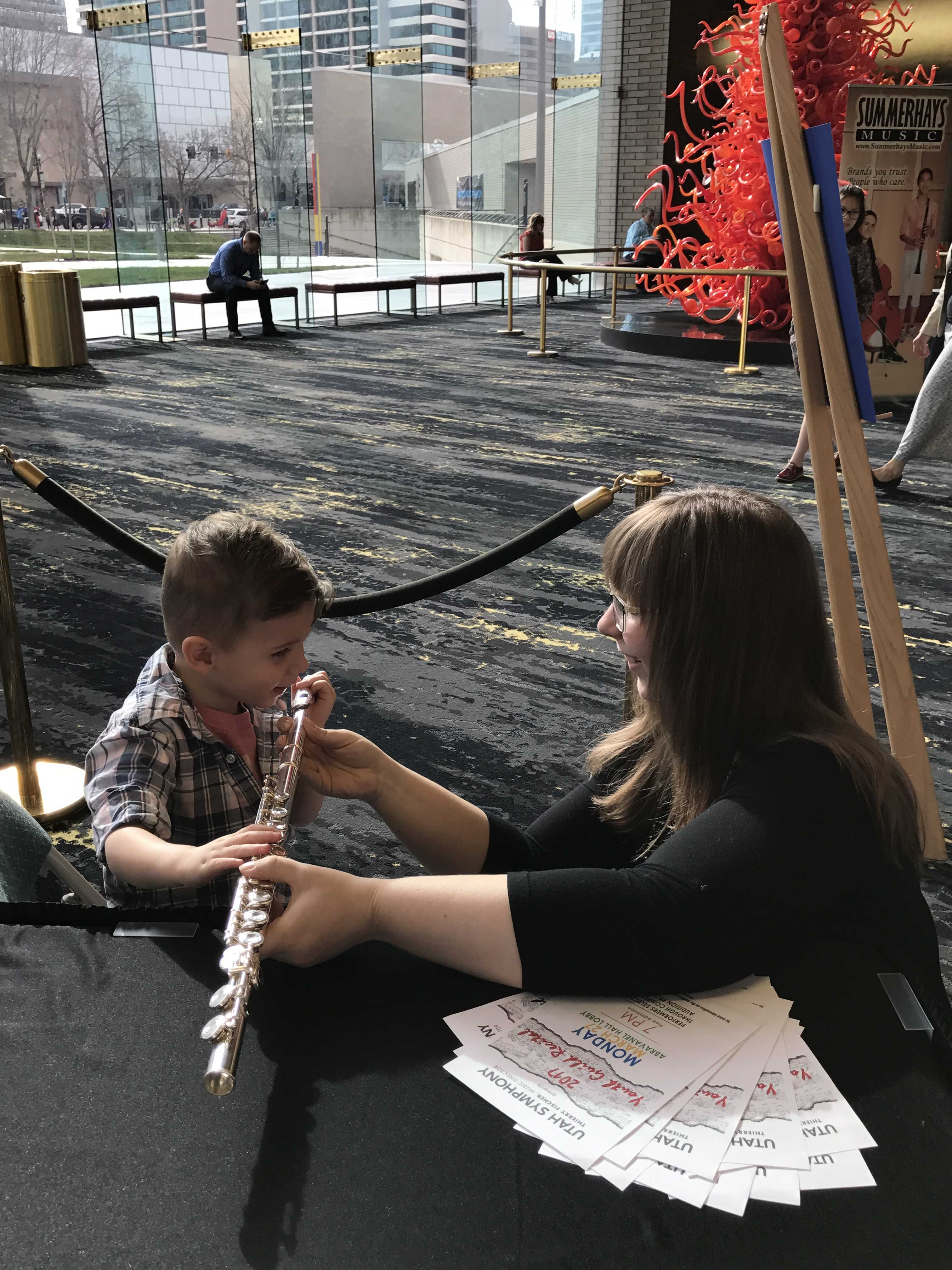 And I have condition called scoliosis where my spine curves and is in the shape of an 's.' So there was a lot of pain for me when I was practicing, especially flute because you hold it to the side of your body and sit very upright. It was very challenging on my body and I noticed at 20-21 years old, it was a question I had to ask: 'Can I do this for another 40 years?'
About halfway through my bachelor's degree, my professor–who actually runs the LEAP program now–Michelle Stanley had suggested that I look into arts administration because I was very organized and detail oriented. I started to take a couple classes and I realized that I really liked the admin side of things. It just clicked.
I like to say that I'm supporting what's going on-stage from off-stage. I still get to be involved in music, since it's my passion and what led me to this point, but being able to help musicians do what they do is very rewarding."
Q: How was your experience in the LEAP program?
Osika: "It was a little different than other students, because I was connected to Michelle–I took lessons from her every week for four years—I got in on the ground floor with the LEAP program. And I worked with Margaret Miller, who's also very integral to the minor. Moving on to the master's, I was one of two teaching assistants my first year.
I ended up transferring as an online student, so I've seen the LEAP program in a lot of different ways. I have a lot of appreciation for what goes on behind the scenes to make the experience happen for students."
Q: How did the LEAP program prepare you for the job you have now?
Osika: "I wouldn't have the job I have now without the LEAP program. It's kind of interesting because I did do the minor and then went on to do the master's. I was able to create a track for myself with some of the electives in the business program.
I learned the basics that you would need for a career in arts administration. They cover website development, finance, economics, marketing–all the things you don't really think about when you're on stage performing."
Q: Since it's Women's History Month do you have any advice for young women who are trying to go into arts administration?
Osika: "Speaking from personal experience, being open to new experiences really helped me. Being able to say 'yes' to things that scared me or that were intimidating. I did a lot of internships in a lot of different places and different companies. I think the skills I learned from those really impacted my path and helped me get to where I am today."
For print only: A video version of the interview can be found on YouTube at 
Emma Iannacone can be reached at entertainment@collegian.com or on Twitter @EmmaIannacone.