Homecoming Comedy Show features former Saturday Night Live cast member
Henry Netherland
October 13, 2018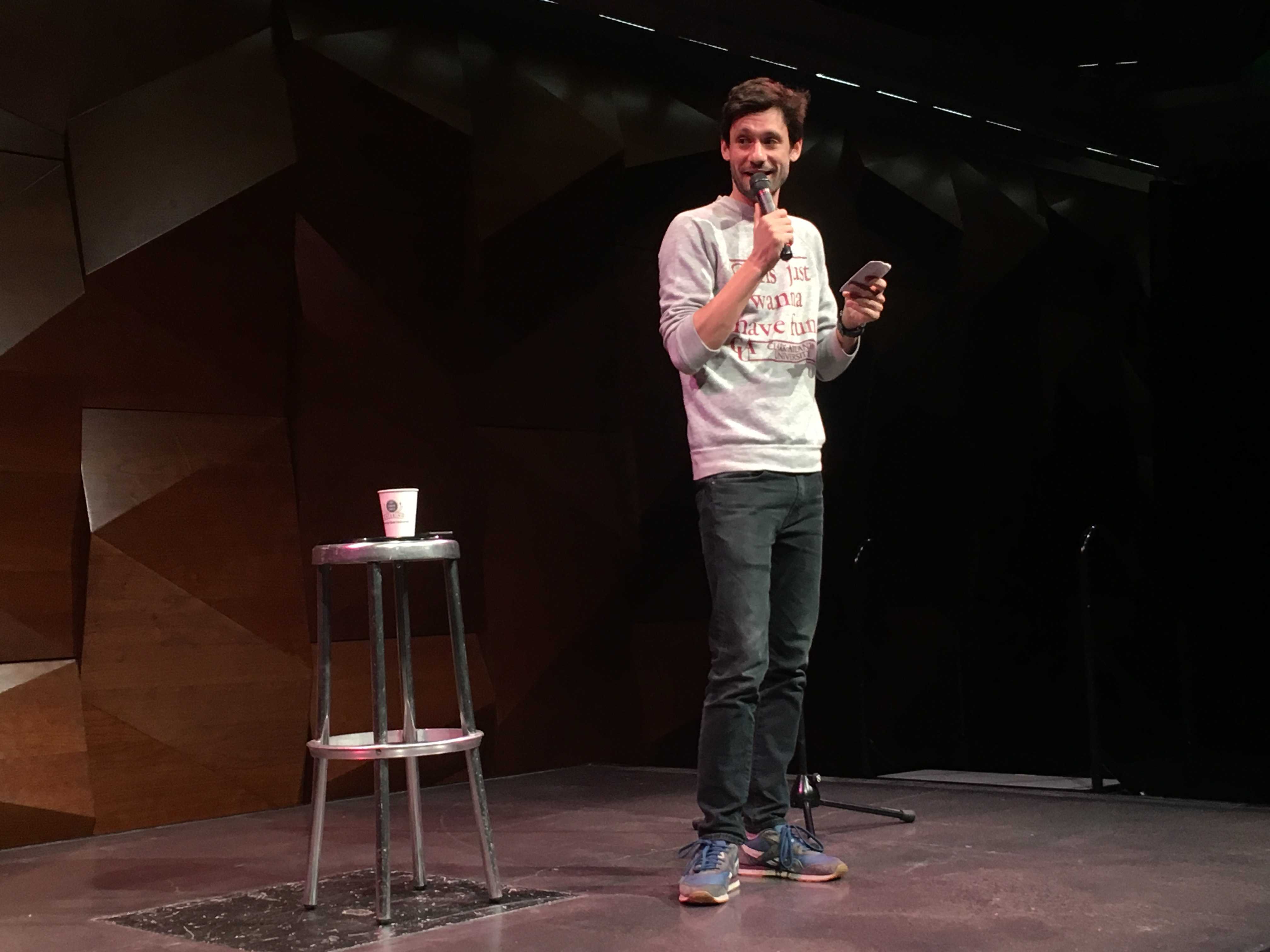 Rams were laughing it up at the annual Homecoming Comedy Show.
Sasheer Zamata, former Saturday Night Live cast member and celebrity ambassador for the American Civil Liberties Union, paid a visit to CSU Wednesday night for the Homecoming Comedy Show.
Los Angeles based comedian, Adam Newman opened for Zamata with a fairly brief set. According to Evan Salzman, public relations coordinator for Ram Events, Newman has been featured on "The Late Show," "Comedy Central" and "HBO." During his time he touched on several relatable topics including ex-girlfriends, receiving wrong text messages and skydiving.
Outside of Saturday Night Live, Zamata has made appearances on "BoJack Horseman," "Call of Duty: Infinite Warfare: Zombies in Spaceland," as well as various "CollegeHumor" sketches. During her set, Zamata openly discussed race relations, drug experiences, feminism and vaginas.
Health and Exercise Science major Briana Daniels attended both performances and said Zamata surpassed her already high expectations of the show.
"I just really like her stuff," Daniels said. "I've seen her on YouTube a lot and other things so I thought she was really funny."
According to Salzman, CSU was able to book Zamata because of the research done on student interest.
We are always looking to provide intentional programs to the CSU community," Salzman said. "We booked Sasheer Zamata based on the market research we have gathered about the types of events and performers that the CSU community is interested in seeing. Our programmers worked directly with Sasheer's representatives to book this comedic engagement."
CSU's main motivation for bringing in comedians in general to campus according to Salzman is to target a new demographic.
"CSU brings stand up comedians because it is part of the Homecoming week tradition," Salzman said. "We spend a lot of time learning what students want through surveys and evaluations, and it has been concluded by our data that students want to see comedians who have appeared on TV. Much of the talent that is brought to CSU falls under the genre of lectures, so we see the Homecoming Comedy Show as an opportunity to reach a different audience in a different way, from many of the other programs that RamEvents hosts as well as other organizations at Colorado State University."
Collegian reporter Henry Netherland can be reached at entertainment@.com or on Twitter @NetherlandHenry.