5 concerts to look forward to at Fort Collins' newest music venue, Washington's, this year
Miles Parrish
February 8, 2018
The freshest addition of music venues to Fort Collins has arrived at Washington's. The venue just had their grand opening last weekend, and it's already beginning to fill up with bookings for 2018. Here's a quick list of shows you may want to look out for:
The Oh Hello's – March 16
Sporting 5 albums since their 2011 self-titled EP, The Oh Hellos are a Texas-based folk rock band consisting of siblings Maggie and Tyler Heath. If you decide to see them at the Washington's this March, expect to hear some nice, laid back folk jams from their album "Eurus," which is releasing on Feb. 9 this year. If you have yet to hear about The Oh Hellos and want to get a taste of their material, their music can be found on most streaming services.
Anderson East – March 17
Not long after The Oh Hellos hit the stage at Washington's, Anderson East will come in right behind them. Known for his mixture of soul, rock and gospel, Anderson East is a relatively new face on the scene with his first album "Delilah" that dropped in 2015. However, in January, East released his second album "Encore" and has seen plenty success from it. Needless to say, Anderson East is beginning to make a big name for himself and is definitely worth taking a look at this March during his visit to Fort Collins.
Antibalas – March 29
Antibalas is a Brooklyn-based Afro-beat band comprised of a whopping 21 members. They have been around since 1998 and have six albums under their belt. Reputed as America's leading interpreters of Afro-beat, Antibalas takes clear influence from both R&B and Latin dance, so if you feel like showing off your moves, pay them a visit at Washington's this March.
Son Little – May 23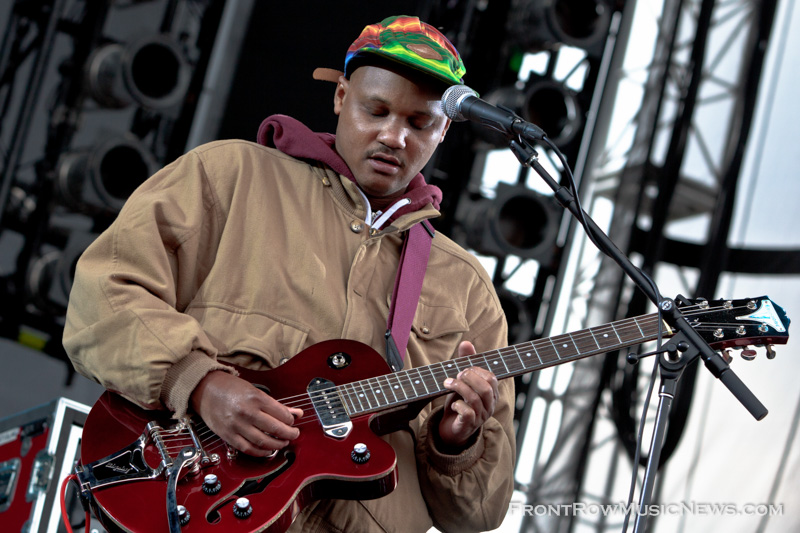 Hailing from Philadelphia, Son Little is a singer and songwriter with a great ear for blending genres. His music contains unique elements: rock n' roll, blues, R&B, and gospel. And it is all smooth as butter. He became a grammy-winning producer for his work on Mavis Staples' "See That My Grave is Kept Clean." Son Little has recently worked with artists such as Portugal. The Man and toured alongside artists such as Mumford and Sons and Leon Bridges. With such a track record let alone the distinctiveness of his music, Son Little is more than worthy of your attention.
GoGo Penguin – June 15
Coming from across the pond, GoGo Penguin can be described as an Acoustic-electronica trio coming out of Manchester of the United Kingdom. Consisting of bassist Nick Blacka, pianist Chris Illingsworth and drummer Rob Turner, GoGo Penguin takes clear electronic influences while also seamlessly pairing it with minimalist rock and jazz. The trio is releasing their newest album, "A Humdrum Star," on Feb. 9. Give it a listen while you wait for GoGo Penguin to make their stop at Fort Collins this June.
Location: 132 Laporte Ave.
Collegian reporter Miles Parrish can be reached at entertainment@collegian.com or on Twitter @parrishm20.