Best tweets from the first presidential debate: Very, Very, Against, China, Wrong, ISIS, Father's Drapes, #Debates
Morgan Smith
September 27, 2016
The honorable candidates of our fair country gathered last night for a healthy and polite discourse on American politics. Everyone walked out happy, the moderator kept an atmosphere of civility and I felt thoroughly inspired. For your enjoyment, I have compiled some helpful tweets below to summarize the experience. #ImWithBoth.

Here Libertarian Party Candidate Gary Johnson attempts to be heard in the first debate.
Debate commentating horse @Jhorts lends us his opinion.
Respected author Merriam-Webster joins the debate after Mr. Trump graces our ears with the longest string of syllables we have ever heard from a dried goldfish. Very very impressive tremendous great great.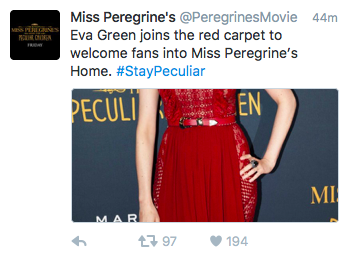 BREAKING: Turn your television sets off, Eva Green's waist has just hit NYC. If you want to know the highlights of the debate, just read a joke from a popsicle stick, jam it in your eyeball and whisper to yourself, "this is fine this is fine this is fine."

Ah yes, one of the trending discussions on the debates was Mrs. Clinton's wildly entertaining and much appreciated anecdotes and references to her father's constructions of drapes. Between that and Mr. Trump's tiny tiny seriously guys so small like not even existent donworryabawdit $1 million loan from his father, we were treated to a colored history of the candidates last tonight.

Ah, this refers to when Mr. Trump asserted Mrs. Clinton had been fighting ISIS her entire adult life of 14 years. But ask yourself, do you really want a president who is so limited by the banality of the shared space/time continuum? Look it up, China, best words.

Okay people let's be honest, that debate hardly changed anything, and nobody made it out looking like a shining star. Trump interrupted Clinton 23 times to her 5 and was spouting out so many fact-checked lies that Clinton was essentially on the defensive the whole night, and no real discussion was had. We saw no new sides of either candidate last tonight, and the only times they really spoke to each other were to say "wrong." If this is the new face of American politics, then I'm wondering why we should even have these "debates."