Valentine's Day is here and We have the Date Plans for You
Trigg Skoe
February 4, 2019
Sponsored Content
The Perfect Picnic Spot
Nothing beats the romantic gesture of taking that special person out and surprising them with a delicious picnic. The perfect place for this is the west side of Horsetooth Reservoir in the cove areas accessed by Lory State Park (which has a $7 day fee). The walks are not far from the parking areas and the walking is easy.
Stargazing near Fort Collins
Gazing up at the stars is the only way to finish Valentine's Day. Hike up to the A or hang out at Dixon Reservoir in your car or on a little stroll. Bring along a blanket and some hot cocoa, if you're feeling fancy bring along a two person hammock to really impress your date. The A and Dixon Reservoir can be accessed from the Maxwell Natural Area off Overland and Dixon Canyon Rd.
Getting Steamy in some Hot Springs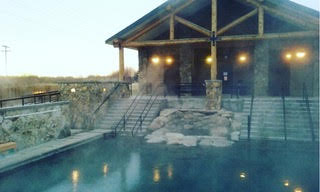 Feeling cold this winter? Take a dip in the hobo pool in Saratoga, Wyoming. These pools are free to use and have a concrete base with bathrooms accessible. The hot springs are two and a half hours away and worth the drive. Found near Carbondale and Aspen, off Highway 133 are Penny Hot Springs. These are mineral hot springs that are also free to use and only a few hundred feet off the road. Your date is sure to be happy spending time at either of these hot springs.