Do Good Feel Good by Guayakí
Trigg Skoe
November 26, 2018
SPONSORED CONTENT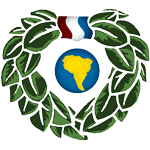 Yerba
Maté
, offered by
Guayakí Sustainable Rainforest Products, Inc., is brewed from the leaves of holly, a plant native to the South American Atlantic Rainforest. It contains
24 vitamins and minerals, 15 amino acids and an abundance of polyphenols
.
Guayakí is a leader in sustainability and regeneration movements in production and distribution. Nearly all Guayakí product packaging and shipping packaging can be recycled or composted, and a portion of it is made from post-consumer recycled material that's being reused again. The gourd and home-compostable bag for the loose leaf tea are perfect examples. Guayakí understood that 
single product packaging may be convenient, but it is inherently wasteful so bulk packaging was their solution to some of the waste. The company has a vision they are and have always wa
nted to uphold: creating a culture to regenerate ecosystems and create vibrant communities using their Market Driven Regeneration business model.
Go grab your Guayakí Yerba
Maté
from Cam' Lobby Shop and enjoy not only the great caffeinated beverage, but the vision behind the business.