SPOSORED CONTENT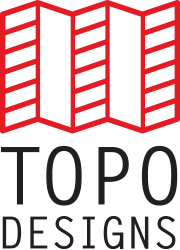 Over 65 million Americans traveled outside the U.S. in 2016, the most recent stats available. 11 million of those travelers headed to Europe while 6.5 million hit the beaches of the Caribbean. If you are one of the avid travelers represented in these stats or setting off for the first time, knowing what to take and how to pack most efficiently for your adventure is key.
Drew Weingart, sales associate at the Fort Collins' Topo Designs shop located at 130 S. College Avenue, identified two Topo packs that can satisfy all of your travel needs, the Travel Bag and the Rover Pack, both of which are designed and manufactured in Louisville, CO.
"The Topo Designs Travel Bag's biggest asset is its versatility. You can use it on the trail, as well as, toting all of your gear for an entire trip. This was designed for outdoor , recreation centered trips," said Weingart. Weingart highlighted a number of features that make it the bag of choice for longer trips.
Travel Bag $229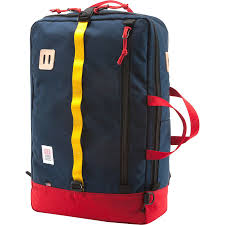 Carry on compatible
Topo's exclusive carry system enables you to attach other Topo bags for easy portability
Water Resistant
Partitioned to keep your gear and your clothes separate.
Specific space for water bottles so you can use it as a day pack
Daisy chain that allows you to clip on gear like climbing shoes
An inside sleeve that gives you separate storage for dirty, smelly clothes
Laptop sleeve for all your tech storage
Mesh lining on the entire back of the back to keep you cool
The Rover Pack is one of the 2 original designed packs from Topo Designs. Weingart loves the Rover Pack, "It is great for beach trips and lays flats so you can pack it into the Travel Bag if you choose. This is the one most popular among students "
Rover Pack $139
Available in loud, bright colors
Outside zipper for wallet, passport and sunglasses
Two water bottle holders.
Protected foam layer behind a compartment that can hold a 15" laptop
Numerous clips to hold beach towels and other items.
Topo's exclusive carry system enables you to attach other Topo bags for easy portability
Whichever adventure you choose, having a pack that is versatile, rugged and comfortable, will make the journey more enjoyable.