Nataleah and the Nation: Georgetown University faces its history of slavery
Nataleah Small
September 20, 2016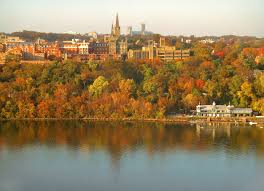 Georgetown University, 1838: Jesuit priests Rev. Thomas Mulledy and Rev. William McSherry sold 272 enslaved people for $115,000 (today $3.3 million) to pay a debt. On September 1, 2016, the university stated a formal apology for its involvement with the slave trade and declared that it would "give admission preference to the descendants of those sold for the benefit of the school," according to the Washington Post.
The university also chose to rename two halls on campus that were formerly named after Mulledy and McSherry. Mulledy Hall will be renamed Isaac Hall to honor the name of the first individual on the list of 272. McSherry Hall will be renamed Anne Marie Becraft Hall to honor the African American educator.
This decision ensued after a report written by the university's Working Group on Slavery, Memory, and Reconciliation was presented to the president of the university. The report focused on the university's connection to the slave trade and offered a list of recommendations to help remedy its involvement.
Overall, many people are happy Georgetown is making reparations for its historic involvement with slavery; however, some believe an apology is far from adequate.
Jessica Tilson, a descendant and student at Southern University in Louisiana, was overjoyed when she learned about the renamed halls. "I love the idea. Especially the name of the buildings. Isaac is my sixth-great-grandfather…when people name buildings after people, it shows how much you value and respect them."
On the other hand, Sandra Green Tomas, a descendant living in New Orleans, told the Washington Post, "Reconciliation can't be one-sided. Apologies are nice. But apologies without actions are meaningless."
This stance made by the university has resulted in an important conversation. Although some would like to believe we live in a post-racial society, the fact of the matter is we are still witnessing the effects of this brutal time in history. The actions that have taken place this past year are a stark reminder of this reality. The Black Lives Matter movement, protests against police brutality and riots across the country have taken place in retaliation to racism and race-based violence in the US.
The enslavement of people left a 245-year-old scar across the face of American history. Times have changed, but healing is still taking place.
Although many people are divided over whether or not Georgetown University did enough by stating an apology, offering preferential treatment, and renaming two buildings, it is important to acknowledge that initial responses to problems rarely satisfy everyone. Some may think that this initial step was too small, others may view it as a giant, progressive leap. Either way, it was a step in the right direction.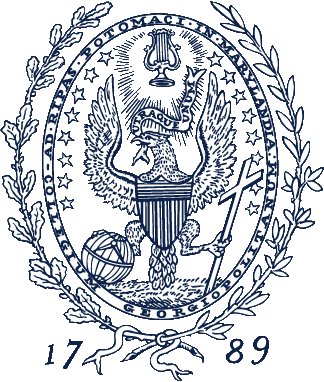 Big changes rarely take place overnight. It takes hard work, effort and dedication to a common cause to enact lasting change upon society. Yet it is important to note that the steps taken by Georgetown have resulted in a national conversation. What no one was talking about two months ago, or may have been talking about without a platform, has now been placed in the national spotlight. A historically Jesuit university admitted to an important, albeit shameful, part of their history. Students, faculty, and community members came together, created a plan, and took action. The university system became a forum for social justice—what institutions of higher learning should be known for.
According to the Washington Post, other reputable American universities like Brown University and the University of Virginia have acknowledged their involvement with the slave trade. However, neither university has attempted to offer reparations to families of formerly enslaved people. Perhaps Georgetown's apology and action will signal other universities to follow suit.
Maybe this is the beginning of a new era of healing in American history. One more step toward fulling the promise of creating "a more perfect union."
Collegian writer Nataleah Small can be reached at blogs@collegian.com or on Twitter @NataleahJoy.