Seriously: A summer juice cleanse is just what you need, but it won't make Tyler come back to you
Tatiana Parafiniuk-Talesnick
July 2, 2016
Summer is the perfect time to finally try out that juice-cleanse craze. Do your body right and use the natural power of nature that is all-natural. With this plan, being an Instagram-worthy, mason-jar wielding goddess will not be hard at all.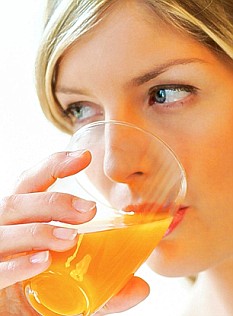 What will be hard, though, is getting over Tyler.
Life without him has been difficult, and he left a hole in your heart that no amount of raspberry and chia seed juice can fill. This juice cleanse will work wonders, but it won't make Tyler change his mind.
To begin a juice cleanse, set goals. A successful cleanse takes careful planning. Why are you doing this? Is it to win back Tyler? You told all your friends that your new haircut was "all about you", but was it? Set reasonable, and honest, goals.
During the cleanse itself, drink six juices a day, in two hour increments, for five days. The juice can be made up of your choice of fruits and vegetables. It is imperative that the juice is not fermented, and that the week is free of pathetic calls to Tyler.
When you finish the cleanse, ease back into your bad habits slowly. Start with raw fruits and vegetables, add in nuts and grains, and eventually go back to obsessively watching and re-watching Tyler's Snapchat story.
The most important part of completing a juice cleanse is letting everybody on Facebook know what you accomplished. Make sure to act like you are now better off and are not hoping that Tyler sees just how capable of commitment and open to new things you are.
Collegian Satire Blogger Tatiana Parafiniuk-Talesnick can be reached online at blogs@collegian.com or on Twitter at @TatianaSophiaPT.