Law to legalize medical cannabis in schools awaits Hickenlooper's signature
Capelli D'Angelo
May 8, 2016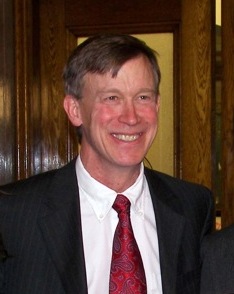 Tuesday Colorado Senators unanimously passed a bill to legalize the use of medical marijuana in schools. According to High Times, the drug is not to be administered by teachers or nurses, but instead parents will be allowed to come give their child doses of non-smokable marijuana.
The bill, HB1373, now awaits Gov. John Hickenlooper's signature after it was approved 30 to 0 in the Senate. Hickenlooper has already announced his support of the bill, and if passed Colorado will become the second state to allow medical marijuana in schools.
Jack Splitt, a 15-year-old diagnosed with spastic quadriplegic cerebral palsy and dystonia requires medication all hours of the day to remain stable. He attends school in Jefferson County where his cannabis-infused arm patch was confiscated in February. 
"We don't have time to wait for school districts to do the right thing," said Stacey Linn, Jack's mom. "Jack and many other children need their medicine to get through the day and learn, and it's imperative that those responsible for teaching them show compassion and understanding." 
The bill will be known as Jack's Law in memory of the struggle him and his family endured before they were legally able to treat Jack's symptoms at school. 
If a school is denied federal funding for allowing medical marijuana on campus they are exempt from the new law. To read more about the measure, check out the full article.
Collegian Green Report Blogger Capelli D'Angelo can be reached online at blogs@collegian.com.