Cat Buried Alive Celebrates the New Year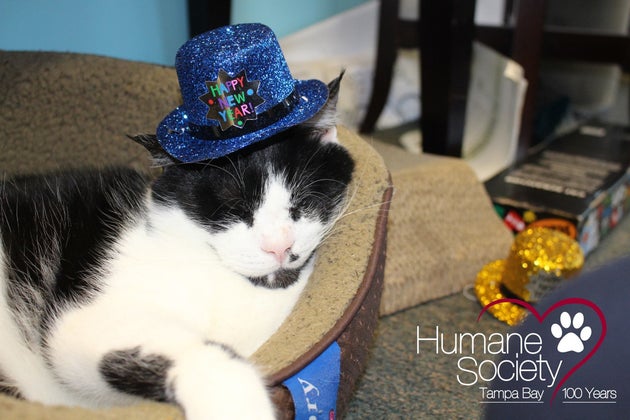 I wrote about Bert last year when his story surfaced. Looks like he is still alive and well this New Year's morn.
"It's been nearly a year after he was run over, buried alive and then left to claw his way out of the earth, but now Bart the cat — the so-called "Zombie Cat" — is celebrating life, perhaps the best way cats know how: sleeping.
In a photo posted by the Humane Society of Tampa Bay, Florida, on Thursday, the black-and-white cat is seen wearing a festive top hat just hours before ringing in the new year from his cozy bed.
"Happy New Year from our sweet boy, Bart! As you can see, he is fairly unimpressed with the festivities #ZombieCat #MiracleCat," the group captioned the snap.
Bart indeed proved to be some kind of miracle after he was found wandering around, seriously injured, five days after his owner said he was hit by a car."