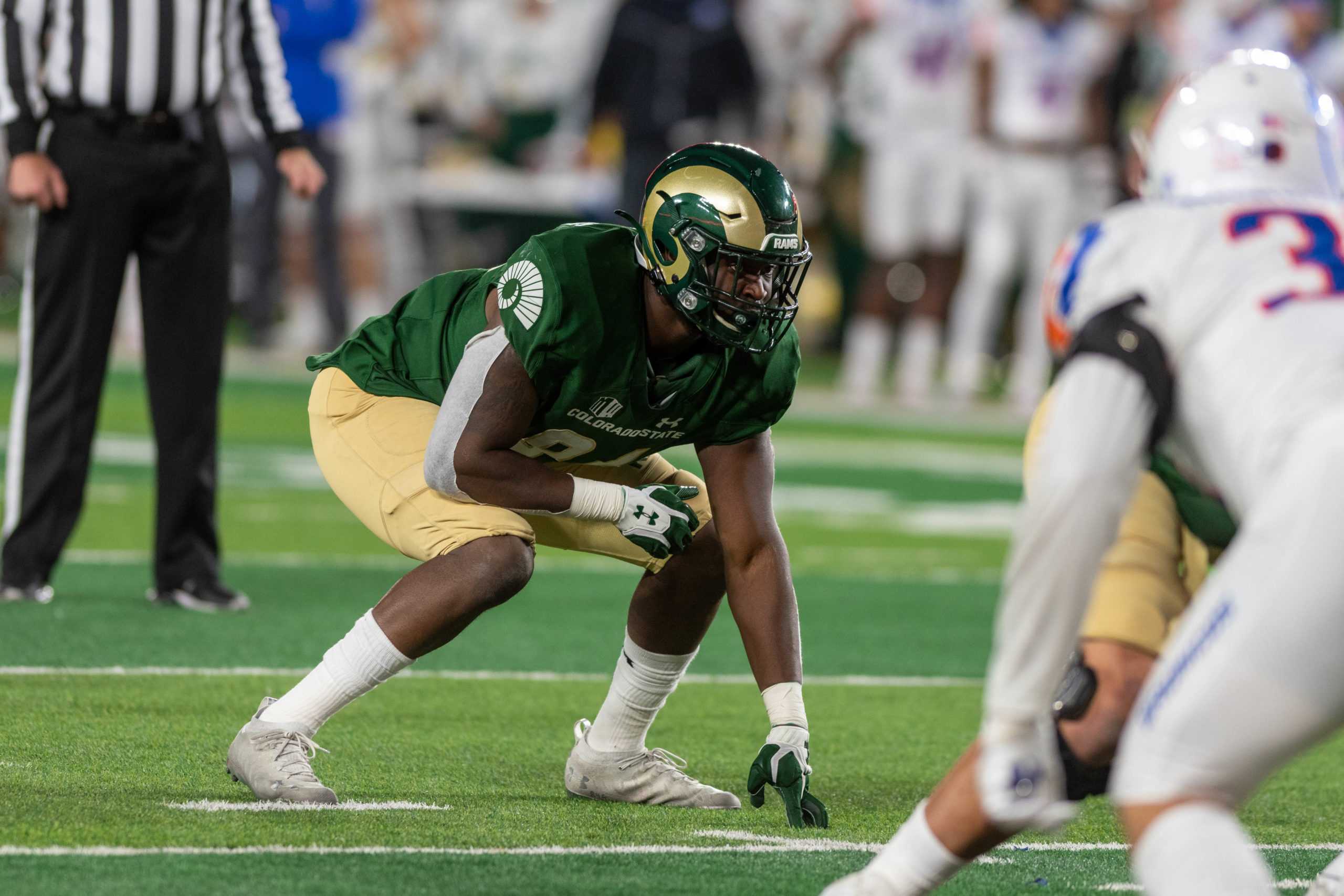 The Colorado State University Rams (3-6 overall, 2-3 conference) faced off against the University of Wyoming Cowboys (5-4, 1-4) in the 113th Border War football game in Laramie, Wyoming. The Rams looked to defend the illustrious Bronze Boot after last season's 34-24 win in Fort Collins.
The Rams got the ball to start the game, and after a turnover by each team, the Rams hit first when quarterback Todd Centeio connected with Dante Wright to go up 7-0. On the next drive, Cowboys quarterback Levi Williams scrambled for 43 yards to tie the game up at 7.
The Cowboys would strike again in the second quarter when an 87 yard rush by Titus Swen set up Xazavian Valladay for a five yard touchdown to take the lead. On the next drive, Rams tight end Trey McBride broke the CSU record for career tight end receiving yards with a 30 yard reception, setting up Cayden Camper for a 27 yard field goal to tighten the score to 14-10. A Cowboys field goal by John Hoyland right before halftime set up a 17-10 score going into the break. 
After halftime, both squads posted a missed field goal, but the silver lining for the Rams came with their success in the run game, as they posted 66 yards in 7 rushes in their first sequence of the half. However, the Cowboys extended the lead to two scores before the third quarter ended when Williams lobbed a 25 yard touchdown pass to Isaiah Neyor.
The Rams started their final frame with the second Centeio interception of the outing, snagged in by the Cowboys' Chad Muma. Still stepping hard on the gas pedal, Williams found Neyor for another touchdown, this time for 15 yards to put the Cowboys up 31-10. Then, with 3:38 remaining in the game, Centeio found Wright in the end zone for the second time, cutting the deficit to 31-17.
A failed onside kick attempt proved to be the final blow for the Rams, as the Cowboys ran the rest of the time out, capping off their successful quest in taking the Bronze Boot back to Laramie.
Reach Braidon Nourse at sports@collegian.com.