Rams show out for second home win against Arkansas-Pine Bluff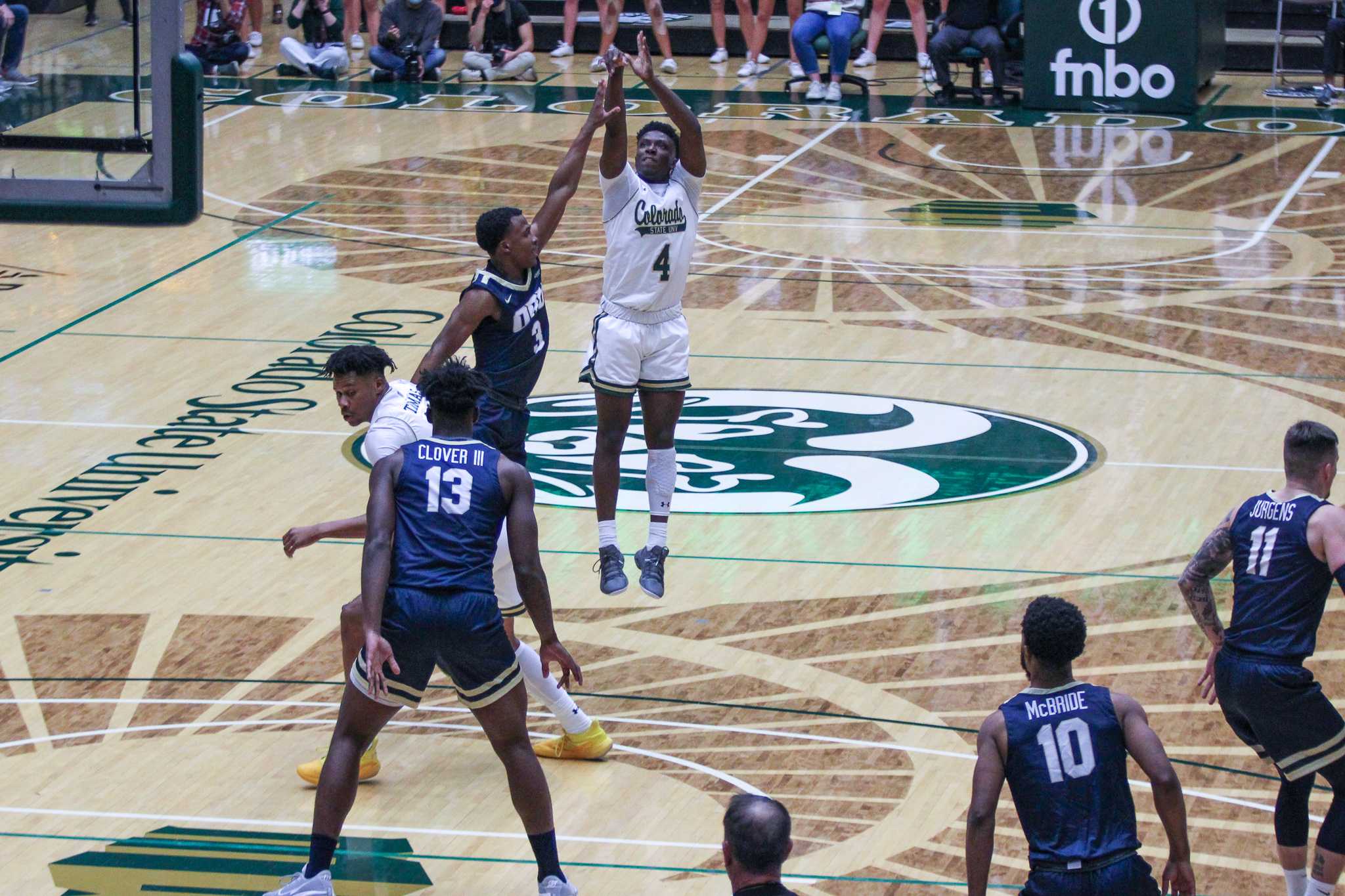 Colorado State men's basketball played against the University of Arkansas at Pine Bluff for their second in three home game series tonight. Already with a win at home earlier this week, CSU should be confident going into this match up, and they were. 
Starting the first half the Rams were aggressive right from the tip-off. David Roddy got Colorado State on the board early with two easy free throws and then shortly followed with a three. 
Fellow teammates liked the idea as Isaiah Stevens and Adam Thistlewood both added threes giving the Rams a 12-0 lead in the first five minutes of the game. 
Nearing the end of the half, Roddy stuck out on both sides of the court. The big forward finished the half with 11 points and seven rebounds. Stevens led the team in points at the half with 12 rebounds and two assists. Colorado State came out of the locker room after halftime leading 41-29.
Heading into the second half, the Lions took their time adding points to the board waiting till 2 1/2 minutes before getting a two-point jumper. The Rams stayed with their winning mentality as Dischon Thomas threw down a dunk early, pushing CSU to a 16-point lead, however. 
With some younger Rams on the court and 13 minutes left in the game along with a 20-point lead, sophomore James Moors showed needed energy with points on one side and defensive turnovers on the other. John Tonje, lead scorer from the Nov. 9 game, came out nicely as well in the second half dunking it, keeping the Rams high at 57-37. 
With 12:35 on the clock, Arkansas took on a full court press that tripped up sophomore guard Baylor Hebb which led to an and-one for the Lions. However, CSU kept with their groove as they continued to see the full court defense from UAPB while still up by 21 with just over four minutes left in the game. 
The Rams finished up the night with a solid second win and continued their now four-game winning streak against Arkansas. The Rams will be back in Moby Arena to face off against Peru State College Nov. 14. 
Reach Taylor Paumen at sports@collegian.com or on Twitter @TayTayPau.