CSU's Trey McBride watchlist for the Biletnikoff Award
Bryson Schminke
October 3, 2021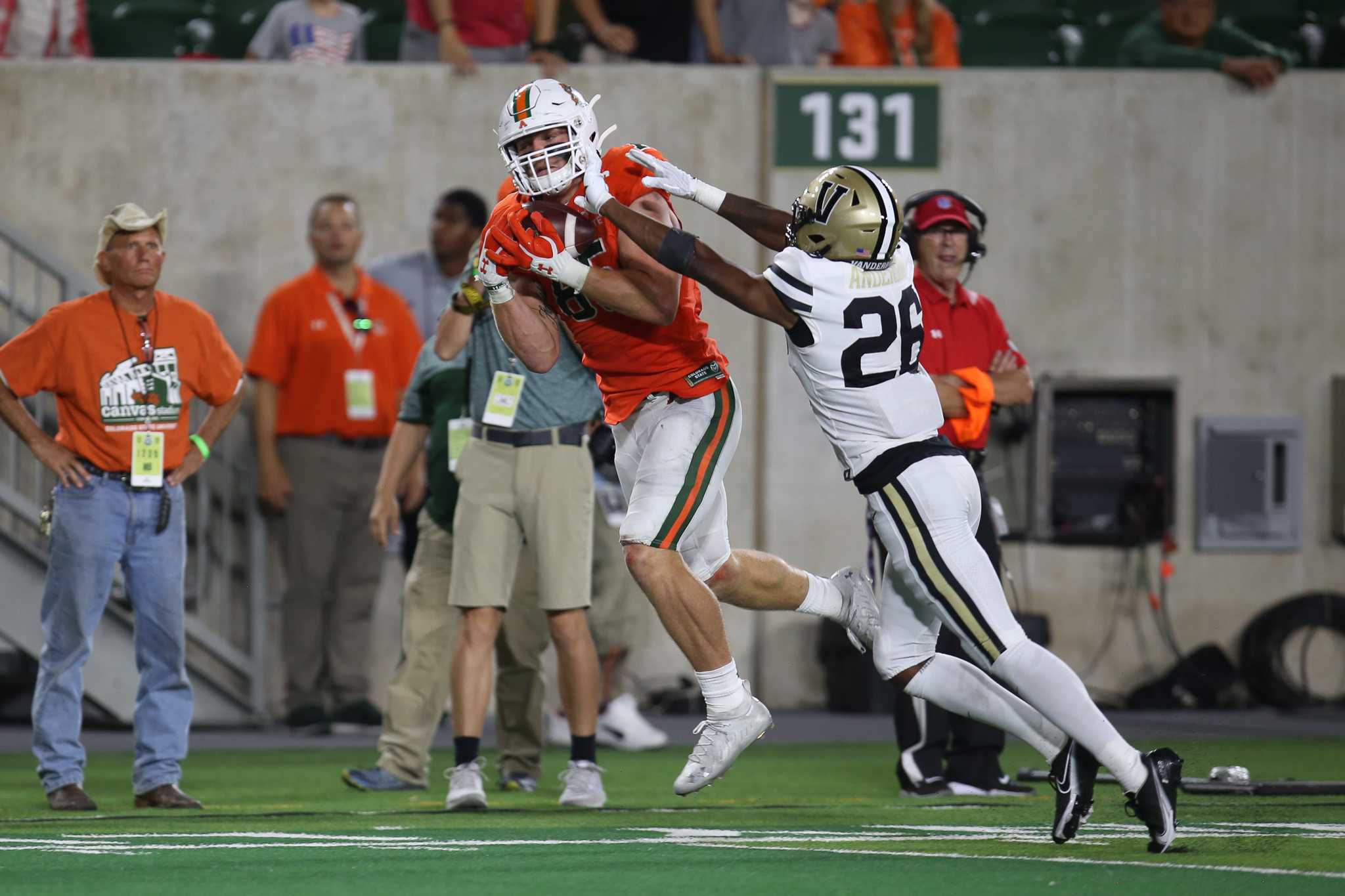 Colorado State athletes keep impressing the nation and CSU fans. On Sept. 29, tight end Trey McBride was added to the watchlist for the Fred Biletnikoff Award, one of the highest rewards in the Football Bowl Subdivision for receivers. This reward is mostly given out to wide receivers, so it is rare to see tight ends and other skill positions on the watchlist.
McBride has received countless awards over the past few games like National Team of the Week, Pro Football Focus; John Mackey Award, Honorable Mention and Senior Bowl Offensive Player of the Week. He has already shown that he is a legit NFL prospect this year and Fort Collins can't wait to see him play in the future.
With last year's season cut short and McBride only playing in four games, he was also awarded the 2021 PFF Preseason All-Mountain West, 1st Team. 
McBride has been the main target for Todd Centeio and has relied on McBride to gain the yards needed to continue Colorado State's drives in the games.
The Fred Biletnikoff Award is for the most outstanding receivers, which McBride has proven he deserves to be in the conversation of by continuously moving the sticks for Colorado State offense. McBride being on the watchlist could mean that someone might need a possessive catching tight end in the near future — possibly a team that's not too far from home. 
The potential NFL prospect is a nonstop talk in town. He is currently on a roll this season with over 100 yards in the past three of the four games and is already half way to his season-best receiving yards of 560 yards set in the 2019 season. With conference games coming up CSU fans are excited to see what McBride and the team has planned for the CSU homecoming game against San Jose State University this Saturday, Oct. 9. 
Currently McBride has 36 receptions and 398 yards, averaging nine yards a reception. His average yards a game currently are 99.5, and with an average of 11.1 catches a game, awards like this will keep coming his way if he keeps his stats up. He has become such an amazing possession catcher that when all else fails you throw the ball his way and he is sure to catch the ball with confidence.
McBride has been the main target for Todd Centeio and has relied on McBride to gain the yards needed to continue Colorado State's drives in the games. Although McBride has been in the lead for receiving yards on the team, his presence gives other players on the team the momentum to score the ball when in red zone situations.
The Mountain West Conference will need to be aware of McBride on the field at all times. He has shown his versatility by blocking defensive linemen in their tracks for run plays and that he can move his body well to get defenders away from him to make the difficult catches. 
McBride has shown he has what it takes and given proof that he deserves to be on this watchlist. With conference games starting up he will not disappoint and will give CSU fans something to watch when he takes the field at Canvas Stadium. 
Bryson Schminke can be reached at sports@collegian.com or on Twitter @brysons81 .