Countdown to football season: What to consider for week 1
Bailey Shepherd
September 1, 2021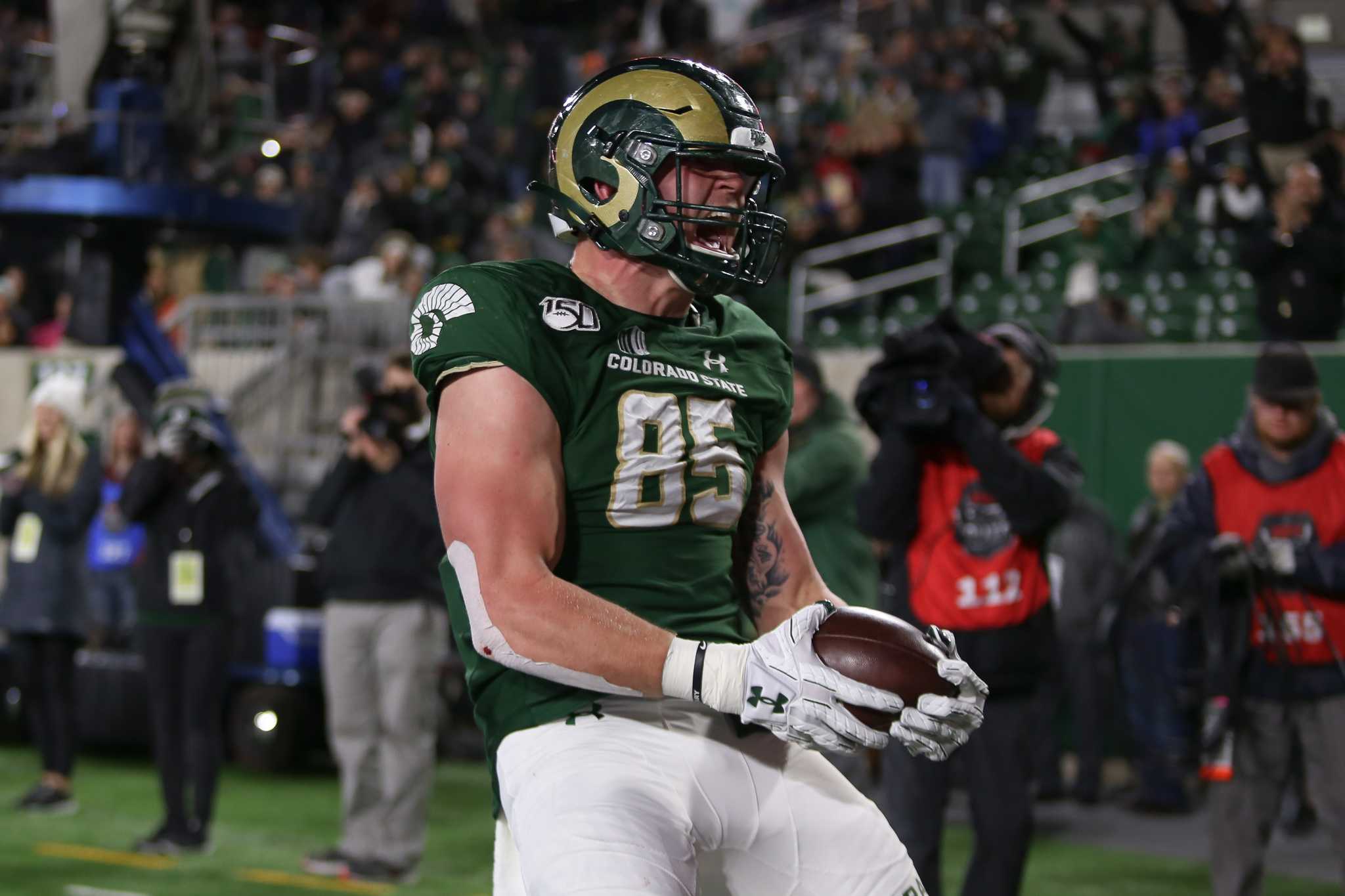 Colorado State football fans, it's almost that time of year. We are so close to the season opener against South Dakota State University at Canvas Stadium, and there's a lot to be excited about.
On the other hand, there may be doubt lingering in the minds of the Ram faithful from seasons past. CSU hasn't had a winning record since 2017, and quarterback complications are back again for this team. 
We've got to worry about our backup quarterback situation right now. … The young guys, they're looking good, but they're young guys. We've got to find a way to get them ready." -Steve Addazio, head coach
While the job of starting quarterback isn't coming with as big of a question mark as it was last year, the situation hasn't gotten any brighter. The expected second-string option at the position, Matt Valecce, endured a season-ending injury during practice last week. While the specifics of the injury are unclear at this time, head coach Steve Addazio said it was a "lower-body injury" following the team's final scrimmage on Saturday.
"We've got to worry about our backup quarterback situation right now. … The young guys, they're looking good, but they're young guys. We've got to find a way to get them ready," Addazio told The Coloradoan. 
Waiting in the wings to fill the void at backup are our three young quarterbacks, who haven't registered a single throw for the Rams, or any Division I program for that matter. However, redshirt senior Todd Centeio looks primed for the starting job, even if he seems lacking in experience — having just played in three games all-time for the Rams — Centeio offers a dynamic dual-threat playing style with his ability to both throw and run the ball effectively.
Centeio has put in the work to win the starting job and earn the trust of Addazio to lead the team this year and has the potential to be the quarterback that leads Colorado State in this important rebuild year.
Those skills combined with All-Mountain West receiving options in wide receiver Dante Wright and tight end Trey McBride could make CSU a really fun team to watch if they are put into a system where they can play to each of their strengths.
Wright is the ideal deep threat and has proven he has the ability to make game-winning plays. Over his career at Colorado State, Wright has turned 77 career receptions into 1,120 yards and four touchdowns, averaging 14.5 yards per catch. With stats like those, as long as Wright is on the field, he must be considered a threat.
Much like a lot of players on this roster, Wright's ability to showcase his talent was limited last year with the shortened season. However, that didn't stop him from averaging 105 receiving yards a game as the team's primary receiving target. This season, we should be comfortable with expecting to see him continue his role as the human highlight reel at the wide receiver position.
McBride led Colorado State on the offensive side of the ball last season, leading the team in touchdowns and receiving yardage for the campaign with four touchdowns and 330 yards, making him the first tight end in program history to lead the team in those areas since 1984. McBride is a physical force to be reckoned with as well at 6 feet and 4 inches and 260 pounds, and he's more than willing to get his hands dirty setting the edge and making big-time blocks for the team.
It's no wonder why McBride has been included on the watchlist for three different accolades this season, including for the John Mackey Award, awarded to college football's most outstanding tight end, the Rotary Lombardi Award and the Reese's Senior Bowl. It goes without saying that McBride is ready to put it all out there for his team in his senior season.
Something else to get excited about is that the Rams have a real chance to pick up their first win of the season against South Dakota State this week. CSU is undefeated against South Dakota State in football; albeit both games were in the '60s, so this game will be a solid first test for the current team.
The Jackrabbits have been tabbed as the preseason favorites to win the Missouri Valley Football Conference title this season after going 5-1 to win the title in 2020. This team knows how to win football games together, and that cohesiveness will definitely be used to their advantage and is reinforced by the fact that South Dakota State has 10 starters returning on both sides of the ball.
As for keys to success, the Rams will need to be wary of the South Dakota State pass rush if they want to come out of Friday night with the win. Football Championship Subdivision All-American linebacker Logan Backhaus led the team last season with 9.5 tackles for loss. South Dakota State's biggest weapon on the offensive side of the ball is going to be running back and Walter Payton Award finalist Pierre Strong Jr., who ran for 707 yards on 131 attempts and punched in three scores. The Rams must be stalwart in defense if they want to shut him down.
CSU's first football game against South Dakota State will take place at Canvas Stadium on Sept. 3.
Bailey Shepherd can be reached at sports@collegian.com or on Twitter @B_Sheps.