Ram's guide to game day plus must-attend season openers
Bailey Shepherd
August 18, 2021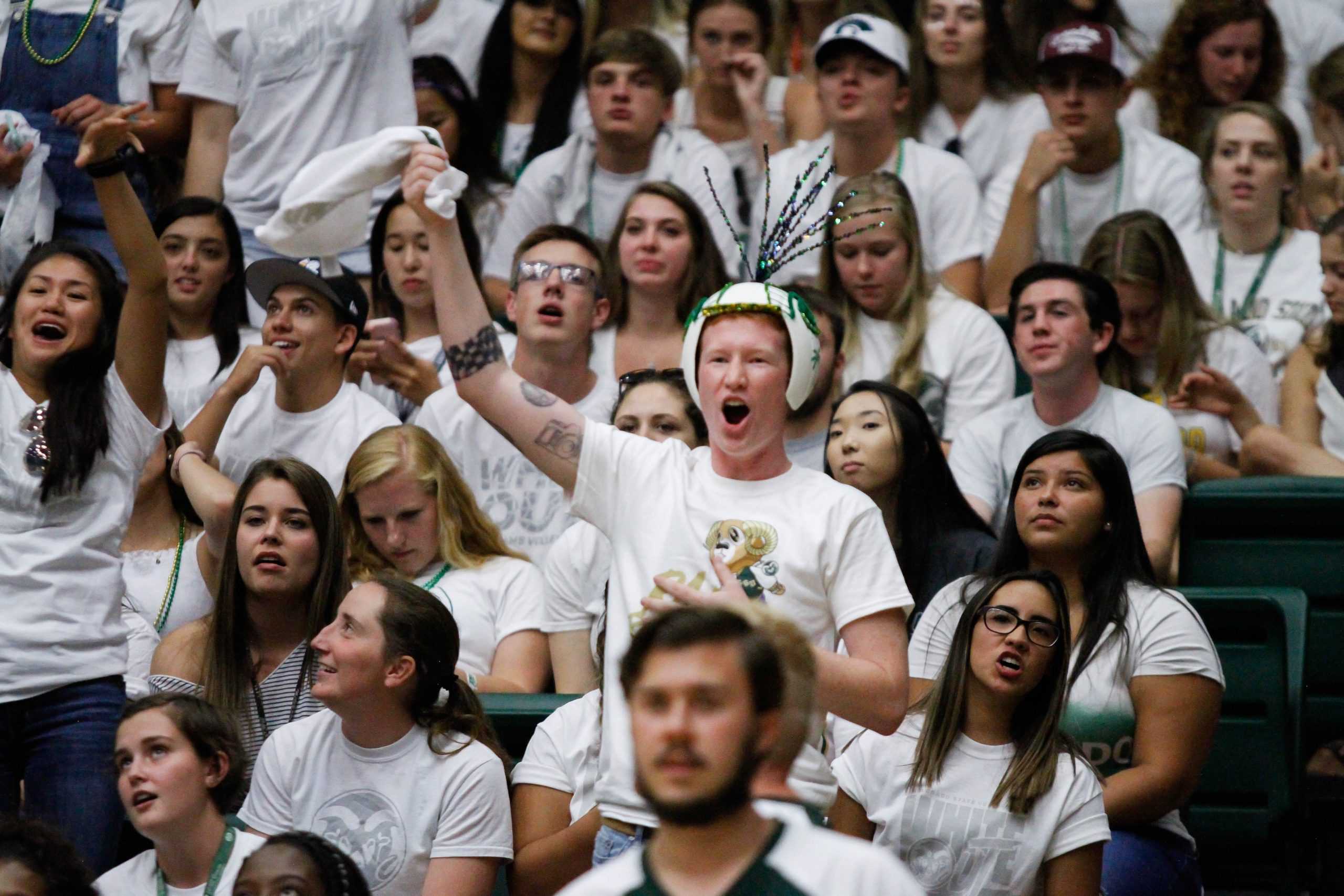 Students of Colorado State University and Fort Collins locals alike have reason to rejoice as the final weeks of summer break dwindle and days to the commencement of the 2021 fall semester become increasingly numbered.
What am I talking about? Well, it seems as though, after over a year of CSU athletic events being closed to the public and students, fans will be making a return to Canvas Stadium and Moby Arena.
It's enough to bring a tear to the eye of even the most stalwart of CSU fans."
With Colorado State making the decision to return to in-person classes, students will also be excited to know that University Athletics is planning on returning to business as usual and allowing spectators at all events.
I can see it now. The sounds of freshly indoctrinated freshmen trying to remember the words to the Fight Song as herds of semi-sober upperclassmen belt out their cheers and abrasive chants to the team on the field on a Saturday night at Canvas Stadium. The lights of Moby Arena flashing as Cam the Ram waves his emerald and gold banner to stew up some Moby Madness before a tip-off or first set in front of a whiteout crowd. It's enough to bring a tear to the eye of even the most stalwart of CSU fans.
That being said, it's been a while, and there's a lot of things to know that some first-year and even second-year students may find helpful when contemplating how to be there on the big nights to support the knights of green and gold, especially as the big games for CSU come hard and fast as the semester starts. 
After missing all the action last year, it's important that we make up for lost time and take advantage of every opportunity we can as students to build the game day atmosphere and make sure our teams are supported. That's why I've taken it upon myself to make sure everyone knows when, where and how to be there on game day this coming season.
Before you can attend the game, you're going to need to get a ticket. If you're a CSU student, you have the ability to go to any regular season home CSU game for free. However, you have to know how to get access to your student ticket. 
First, go to the student ticket page. Students who have never accessed their tickets before will need to activate their accounts on the student ticket website page. If you've done this before, you can just log in on the same website.
All students are entitled to one free ticket, but if you have a friend who goes to a different college or high school, you may claim a guest ticket if that friend can show proof of ID at said institution. Now you know, so there's no excuse not to go.
Now that you know about how to get into the game, here's a list of the events that are must-attend experiences for new and existing students eager to support CSU. 
Aug. 27 – Mark your calendars to be at Moby Arena at 7 p.m. to witness the volleyball team's home opener against the University of South Dakota. This will be many students' first opportunity to witness Moby Madness firsthand, and you can contribute to that by making sure you're dressed appropriately. Every year, the volleyball home opener has been a whiteout, so wear as much white as you can to create an electric atmosphere for our lady Rams.
Sept. 3 – This is the moment a lot of people have been waiting for, as Sept. 3 marks the season-opening game for CSU football against South Dakota State University. Kickoff is at 7 p.m., and nobody is going to want to miss this opportunity to experience some Friday night lights at Canvas Stadium. The atmosphere is going to be unmatched, considering this is another themed event.
Students are going to want to wear all the green they have to showcase their spirit for this year's green-out football game, therefore do your part to create a sea of forest green in the student section this day.
Sept. 11 – What's better than having your first game of the season played at home? Try having your first two games of the season taking place on home turf. Saturday, Sept. 11, will be a must-attend event as the CSU football team takes on the Southeastern Conference as Vanderbilt University comes to Fort Collins. This time, students will need to come decked out in orange from head to toe because this is the orangeout game. 
These are obviously not the only games going on, but they're great fixtures for any new or existing student to get a feel for their teams, their fellow students and the great venues we get to call home. Now that you know how to get your student tickets for free, there's really no excuse to not show up to any of these games. 
Fans are back — let's go, Rams!
Bailey Shepherd can be reached at sports@collegian.com or on Twitter @B_Sheps.