Fort Collins golfer AJ Ott finishes CSU career
Tyler Meguire
June 3, 2021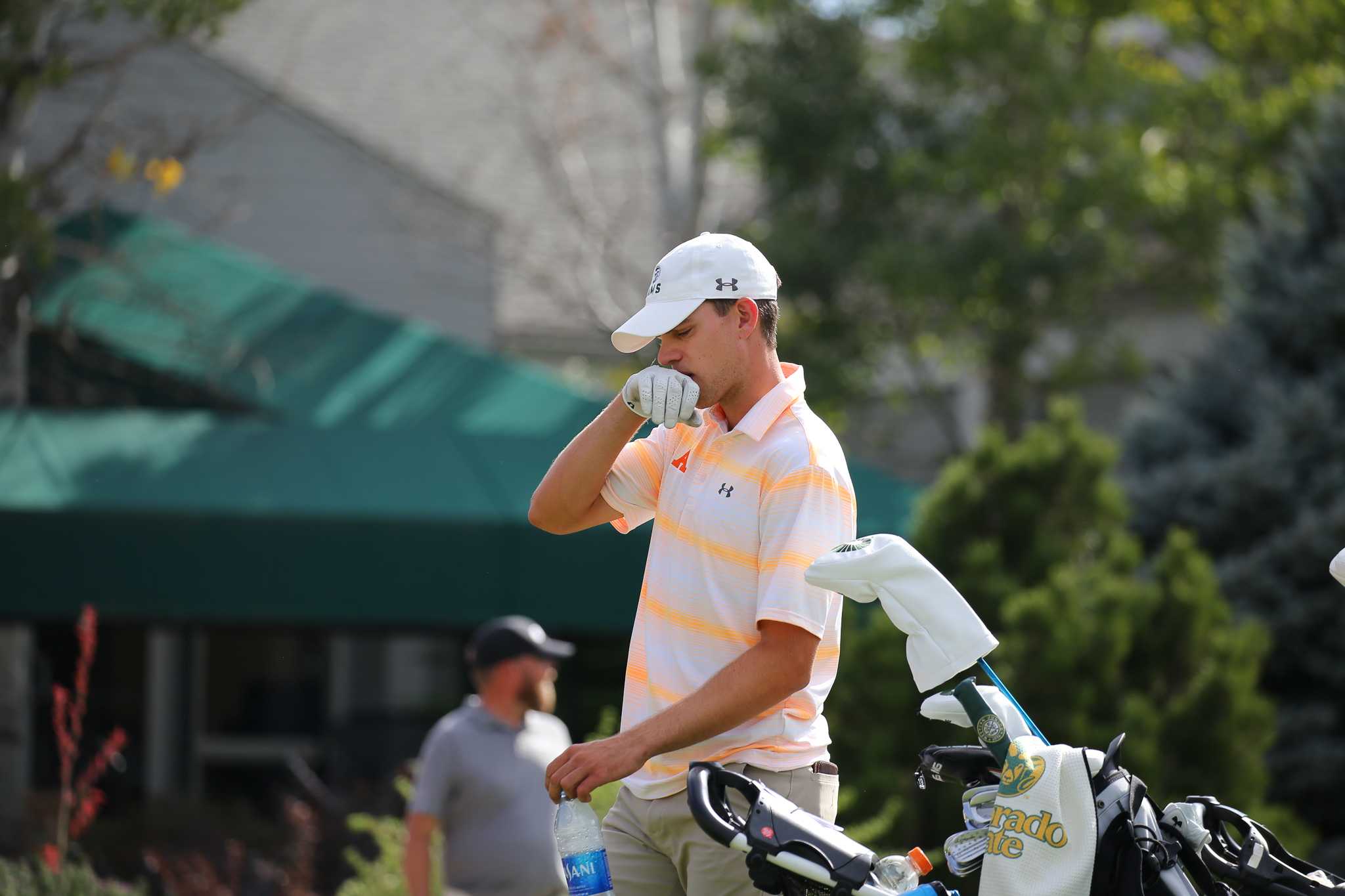 AJ Ott's golf career at Colorado State University might be over, but his legacy is cemented.
Ott qualified for the NCAA Men's Golf Championship after coming in third place in the NCAA Stillwater Regional. Ott had to finish at the top of the individuals, not on a qualifying team. On May 18, Ott was set to be the first individual CSU representative to qualify for the NCAA championship since Nigel Spence in 1998. Ott advanced from the Kingston Springs, Tennessee, region along with Oklahoma State University, the University of Illinois Urbana-Champaign, Southern Methodist University, Sam Houston State University and the University of Arkansas at Little Rock.
It was awesome to see him put his game together … It was an awesome way for him to end his career- Christian Newton, Head Coach
"It's very cool," Ott said. "I'm just excited to represent CSU. I wish my team was out there, but it's been a great week. We've been trying to have a lot of fun. I think that's a huge key when you're playing in postseason stuff is you have to remember to have fun."
The championship, held at Grayhawk Golf Club (Par 70 – 7,289 feet) in Scottsdale, Arizona, started Friday and closed on Wednesday. On the first day of the championship, Ott shot an 81 (11 over par). After a rough start on Friday, Ott was able to turn things around with a five-stroke improvement. Ott shot a 76 (6 over par) to be at 17- over after the first two days.
https://twitter.com/CSUMGolf/status/1398841586625048579
Ott, tied for 146th place after the first two days, concluded his career on Sunday with his best round of the weekend. The CSU representative was able to shoot an even-par 70 to give him a total of 17 over 227. Ott finished tying for 125th place and went out having fun for his remaining time on the course as a CSU student-athlete.
"I was just trying to go out and enjoy my last round as a Ram," Ott said. "I shot myself out of the tournament the first few days, but today was a new day. My family, girlfriend and coaches helped me stay positive this week although I didn't have my best."
AJ Ott finishes his CSU career with an even-par 70 at the NCAA Championship in his school record 150th round! We will recap some of his career highlights and share some of his thoughts tomorrow!#CSURams | #ProudToBe pic.twitter.com/JDl3J0cavZ

— Colorado State Men's Golf (@CSUMGolf) May 31, 2021
"It was awesome to see him put his game together … It was an awesome way for him to end his career," Head coach Christian Newton said, 
Ott grew up in Fort Collins and went to Fort Collins High School. Playing in a sport where one bad stroke can ruin an entire weekend, he performed at a high level his whole career. In high school, Ott won the 2016 Colorado Junior PGA Championship and qualified for the 2016 Junior PGA Championship in Rhode Island.
After his first year at CSU, Ott averaged 75.15 strokes per round (33 rounds) and managed to have five rounds of par or below par. As a sophomore, Ott led CSU in average scoring with 71.67 strokes per round. Another notable improvement from his first year, Ott had 14 rounds of par or below par.
While Ott's average stroke per round (37 total rounds) increased to 72.35, he still dominated the game. Ott was awarded the 2018 Colorado Golf Association Les Fowler Player of the Year and had 16 rounds of par or below par. The COVID-19 pandemic obviously limited many sports, yet Ott managed to play in all six events and averaged 71.89 stroked per round (17 total) his senior year (2019-20). He was named GCAA Honorable Mention All-American,  GCAA Honorable Mention All-Region and All-Mountain West.
In his fifth year at CSU, Ott was named All-Mountain West for the third time in 2020-21 and led CSU in scoring, averaging 71.08 strokes per round (24 total). He averaged 72.44 strokes in 144 career rounds, ranking him eighth in CSU golf history. The 144 rounds are the second-most rounds played at CSU. Ott is the 13th player to make at least three regional appearances.
Check out Ott's weekend in photos here. 
Tyler Meguire can be reached at sports@collegian.com or on Twitter @TMeguire.