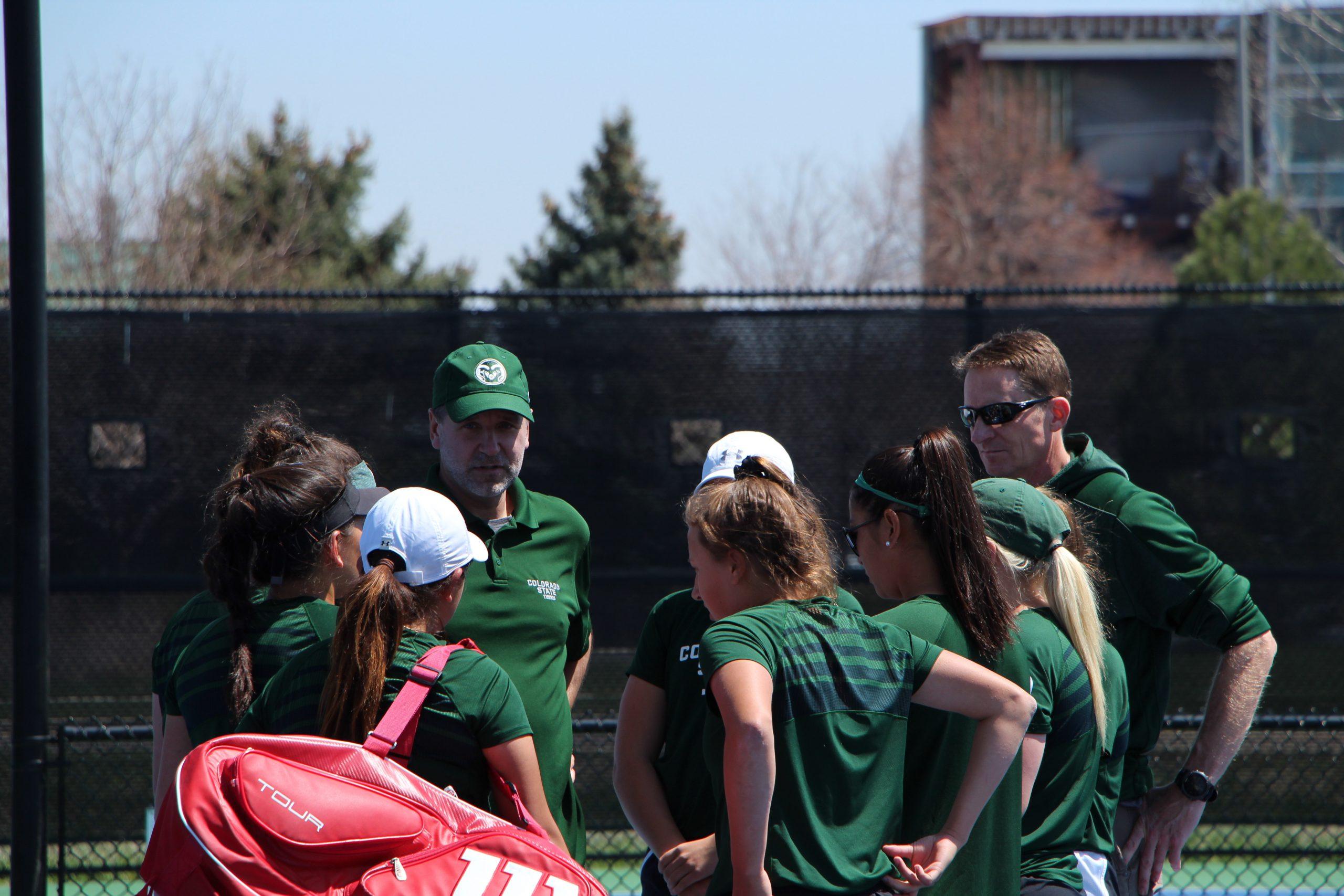 The CSU tennis team gathers around after the doubles match to prep talk and get ready for the singles matches that are about to begin. (Josh Contreras | The Collegian)
The leadership of the Colorado State University women's tennis team will look different come the start of next season after CSU Athletic Director Joe Parker confirmed Friday that head coach Jarod Camerota will not return to the program for the 2021-22 season.
Camerota has led the program since the 2016-17 season and served as an assistant coach the year before. In his five seasons at the helm of the tennis program, Camerota accrued a record of 34-46 while going 6-18 in the Mountain West Conference. 
While a losing record may not look great on paper, there is still something to be said about Camerota's ability to develop his players. In his five seasons, four Rams earned All-Mountain West honors in singles while three earned All-Mountain West honors in doubles, including Emily Luetschwager and Stella Cliff, who became the first doubles team in program history to make an appearance in the national collegiate rankings for doubles. 
A specific reason for Camerota's departure was not given. In comments made to RamWire, Parker stated that he wishes for the program to be competing in "the upper echelon of the Mountain West each year." 
Colorado State tennis will commence its search for a new head coach effective immediately. 
Bailey Shepherd can be reached at sports@collegian.com or on Twitter @B_Sheps.