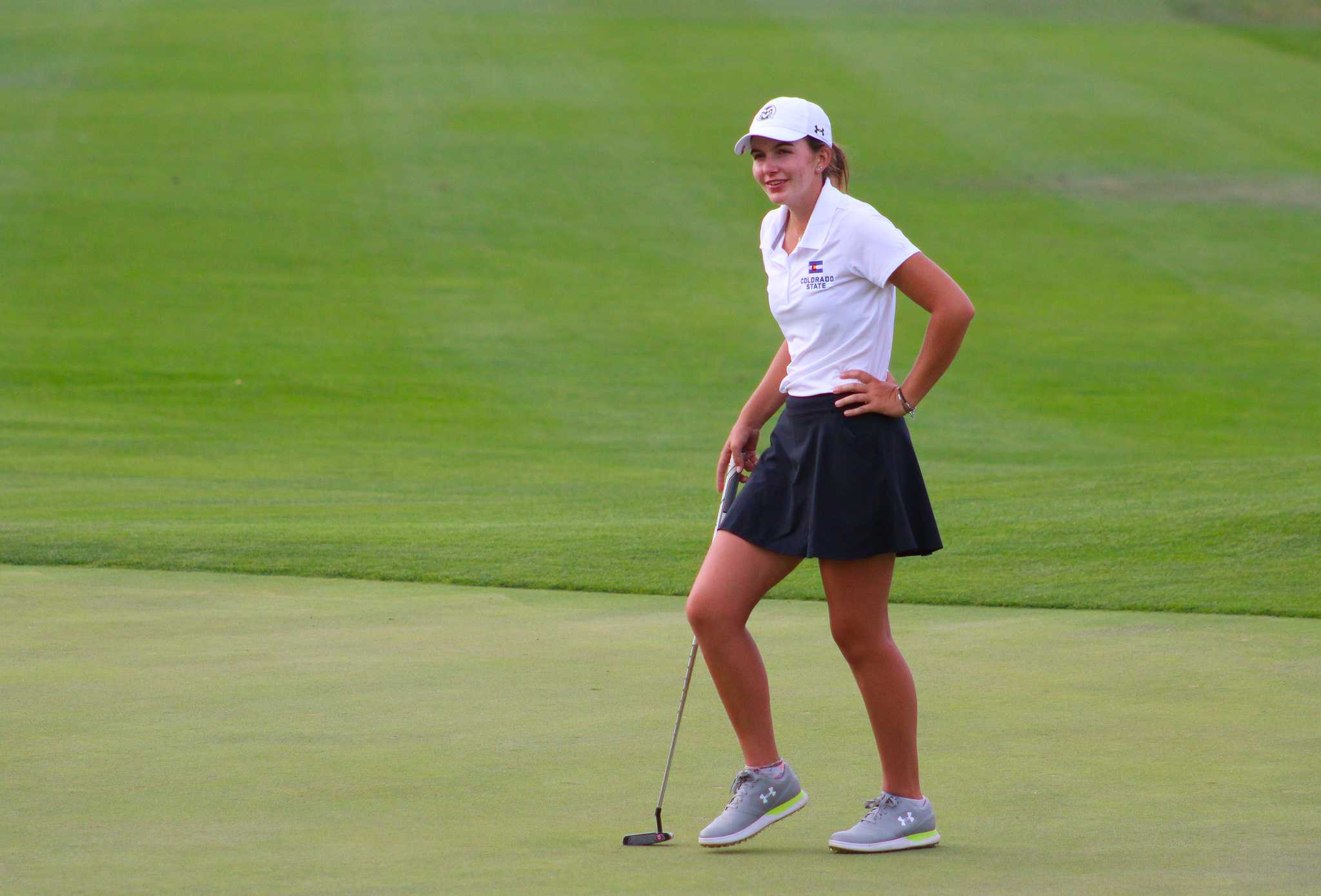 As the academic school year comes to a close, so does the season for the Colorado State University women's golf team. The Rams capped off their up-and-down season at the Mountain West Championships, which was hosted at the Dinah Shore Tournament Course at the Mission Hills Country Club in Rancho Mirage, California. CSU finished seventh as a team after three rounds of play.
Over the two-day championship, which was held on April 20 and 21, nine Mountain West teams, comprised of five players each, competed against each other for the conference crown. 
Those chosen to represent the Rams consisted of the same group of players who have featured for CSU in their past three tournaments, which included Panchalika Arphamongkol, Andrea Bergsdottir, Sofia Torres, Gabby Minier and Tomine Bjerkelo.
Friendly and Torres card Top-15 finishes in their first Mountain West Championship as we close the 2021 spring season.

📝 https://t.co/Pkn7EiS4sy pic.twitter.com/iq6cgluaou

— Colorado State Women's Golf (@CSUWGolf) April 22, 2021
The storyline that caught the attention of the Ram faithful heading into the tournament was that none of these players had ever actually competed in a conference championship tournament. Colorado State's top two golfers, Arphamongkol and Torres, are both freshmen, and the other three women that played in this tournament are sophomores who had their seasons canceled last year due to COVID-19. 
Like a lot of things over this past year, this was a first for head coach Laura Cilek.
"I've never had five people showing up in their first conference tournament." Cilek said in an interview with RamWire. "Basically, they're all freshmen."
Whether it was inexperience with collegiate competition or the impending nerves that precede any conference championship tournament, the Rams found themselves starting slower than they would have liked come day one.
After the first two rounds, the Colorado State women found themselves sitting in eighth place out of nine. As one would expect, it was Colorado State's reliable freshmen who were keeping the team competitive. Torres was the highest-ranked individual Colorado State player, finishing day one in 18th place overall after shooting 74 in the first round and 77 in the second to finish seven over par through two rounds. Arphamongkol shot a 76 in both rounds to put her eight over par and tied for 22nd place. 
Day two of the tournament was an exciting one as strong performances from Torres and Arphamongkol saw Colorado State finish the tournament in seventh place. Undoubtedly, this was not the end to the season that the Rams had hoped for, but it was an improvement on their day one showing and an impressive one considering none of these players had been on this stage before. 
The most impressive performance for the Rams from day two came from Arphamongkol, who jumped up nine positions after shooting 74 in round three to finish tied for 13th. Torres also made a push in round three and finished tied for 15th to give the Rams two top-20 finishes.
The tournament saw some sudden-death excitement when San Diego State University's Sara Kjellker and the University of New Mexico's Lauren Lehigh competed in a three-round playoff to decide the individual winner of the tournament. Kjellker captured her first individual title win, however, New Mexico was able to overcome an 11-stroke deficit to bring home their ninth Mountain West women's golf title. 
Even though this may not have been the year the Colorado State women were looking for, there were still plenty of top-notch performances that gave signs that this young group has big things ahead of them in their future endeavors.
Bailey Shepherd can be reached at sports@collegian.com or Twitter @B_Sheps.