Bailey Bassett's NFL mock draft, part 2
Bailey Bassett
April 28, 2021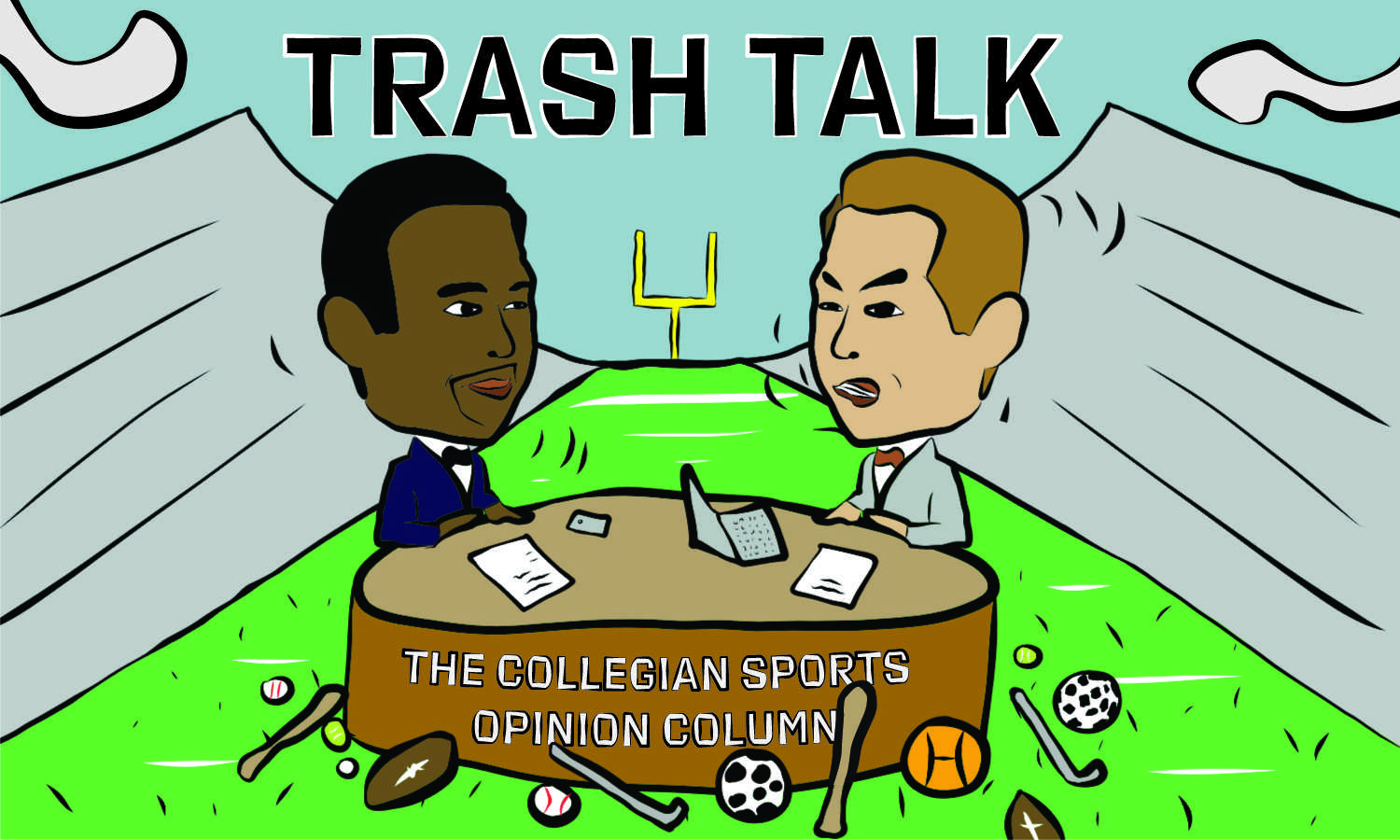 On Monday, I predicted the first 16 selections of the first round, now I will give my thoughts on who will round out the next 16 picks to finish the first round of the NFL draft. 
17. Las Vegas Raiders: Christian Barmore, defensive lineman at the University of Alabama
The Las Vegas Raiders will look to bolster their front seven in a relatively weak draft class for interior defensive lineman. Christian Barmore could ease the pain of Maurice Hurst's and Arden Key's departures, both of whom were released by the team a couple of weeks back. Barmore is a little inconsistent, but when he is on, he is unstoppable.
18. Miami Dolphins: Kwity Paye, DL at the University of Michigan
The Miami Dolphins need improvement in the pass-rushing department, and Kwity Paye is a dominating physical presence who is a jack of all trades and can line up anywhere on the defensive line. 
19. Washington Football Team: Jeremiah Owusu-Koramoah, linebacker at the University of Notre Dame
The Washington Football Team already has a stacked defense, but it never hurts to improve your strengths. Some see Jeremiah Owusu-Koramoah as a safety, but his coverage abilities could make him special if he is kept as a linebacker. He fits the profile of a modern-day off-ball linebacker who can cover tight ends while also being able to chase around speedy quarterbacks and running backs. 
20. Chicago Bears: Caleb Farley, defensive back at the Virginia Polytechnic Institute and State University
Talent-wise, Caleb Farley is arguably one of the class's top defensive backs. He is massive for a corner at 6 feet, 2 inches and can therefore guard big, possession receivers. The only thing forcing Farley to fall this far in the draft is a recent back surgery and the fact that we haven't seen him play since 2019 as he opted out due to COVID-19 concerns.
21. Indianapolis Colts: Greg Newsome II, DB at Northwestern University
Greg Newsome II has great footwork, he can turn and run with even the quickest receivers and his tremendous closing ability would make him a great addition to the Indianapolis Colts. 
22. Tennessee Titans: Jaelan Phillips, DL at the University of Miami 
The Tennessee Titans signed multiple pass-rushers in free agency, but none of them except for Bud Dupree seem to be long-term answers. The Titans have had some serious right tackle issues as of late, and although Teven Jenkins could be heavily considered, I think Tennessee will hope to get O-line help in the form of Jaelan Phillips on day two.
23. New York Jets: Rondale Moore, wide receiver at Purdue University
Rondale Moore isn't the fourth receiver on most people's boards, and this may be looked at as a slight reach, but the New York Jets and their new quarterback need all the weapons they can get, and Moore is special with the ball in his hands. A bailout option with great run-after-catch ability will take some of the stress off of the rest of the Jets' offense. 
24. Pittsburgh Steelers: Teven Jenkins, offensive lineman at Oklahoma State University
The Pittsburgh Steelers are in a weird place. They started last season with 11 straight wins before a late-season spiral. Pittsburgh was a poor running team last season, and one of their top ball carriers, James Conner, signed with the Arizona Cardinals during the off-season. However, selecting a running back in the late first round is always a risky proposition. Ben Roethlisberger isn't the most spry at 39; therefore, giving their aging quarterback some protection with Jenkins is a safe call. 
25. Jacksonville Jaguars: Trevon Moehrig, safety at Texas Christian University 
The Jacksonville Jaguars have a lot of holes and they will take a few years to be contenders, even after potentially adding a star like Trevor Lawrence. Selecting the best player available is always a good draft philosophy, and it makes sense here as Jacksonville snags the top safety in the class. 
26. Cleveland Browns: Greg Rousseau, DL at the University of Miami
Greg Rousseau is somewhat of a project, but he makes sense for the Cleveland Browns as they won't have to rely too heavily on him early on after signing Jadeveon Clowney and Takkarist McKinley in free agency.
27. Baltimore Ravens: Rashod Bateman, WR at the University of Minnesota
Selecting a big receiver here, like Rashod Bateman, will be a massive asset for Lamar Jackson. Bateman is a jump ball threat and will get you consistent first downs as a high average yards-per-route guy.
28. New Orleans Saints: Elijah Moore, WR at the University of Mississippi
Elijah Moore is a slot receiver that may have the physicality to play outside too. The New Orleans Saints need to get some depth at the position, especially after Michael Thomas had a down season and Emmanuel Sanders signed elsewhere. 
29. Green Bay Packers: Terrace Marshall Jr., WR at Louisiana State University
The Green Bay Packers may have screwed up last season by not giving Aaron Rodgers more help, instead opting for a quarterback of the future in Jordan Love. They won't make that mistake again, and they may feel pressure to capture a wideout after two were selected right before their pick. The fact that receivers from Louisiana State University have been lighting up the league as of recent doesn't hurt either. 
30. Buffalo Bills: Jayson Oweh, defensive end at Pennsylvania State University
Jayson Oweh has measured out well in the pre-draft process and taking a flyer on a player with a strong upside late first-round could help the Buffalo Bills down the line. 
31. Baltimore Ravens: Dillon Radunz, offensive tackle at North Dakota State University
The Baltimore Ravens traded Orlando Brown Jr. to acquire this pick, and they'll immediately replace him in the offensive front with this pick. Dillon Radunz was the blindside protector for Trey Lance at North Dakota State University — a quarterback with running ability like Lamar Jackson. 
32. Tampa Bay Buccaneers: Zaven Collins, LB at the University of Tulsa 
The Tampa Bay Buccaneers don't have many holes, but Zaven Collins could add great depth for the defending champions. The linebacker room is perhaps Tampa's best position group, but they are thin there if anyone were to go down with an injury.
Bailey Bassett can be reached at sports@collegian.com or on Twitter @baileybassett_