Sport clubs suffer in year of COVID-19
Tyler Meguire, Bailey Bassett, Scott Nies, and Taylor Paumen
March 8, 2021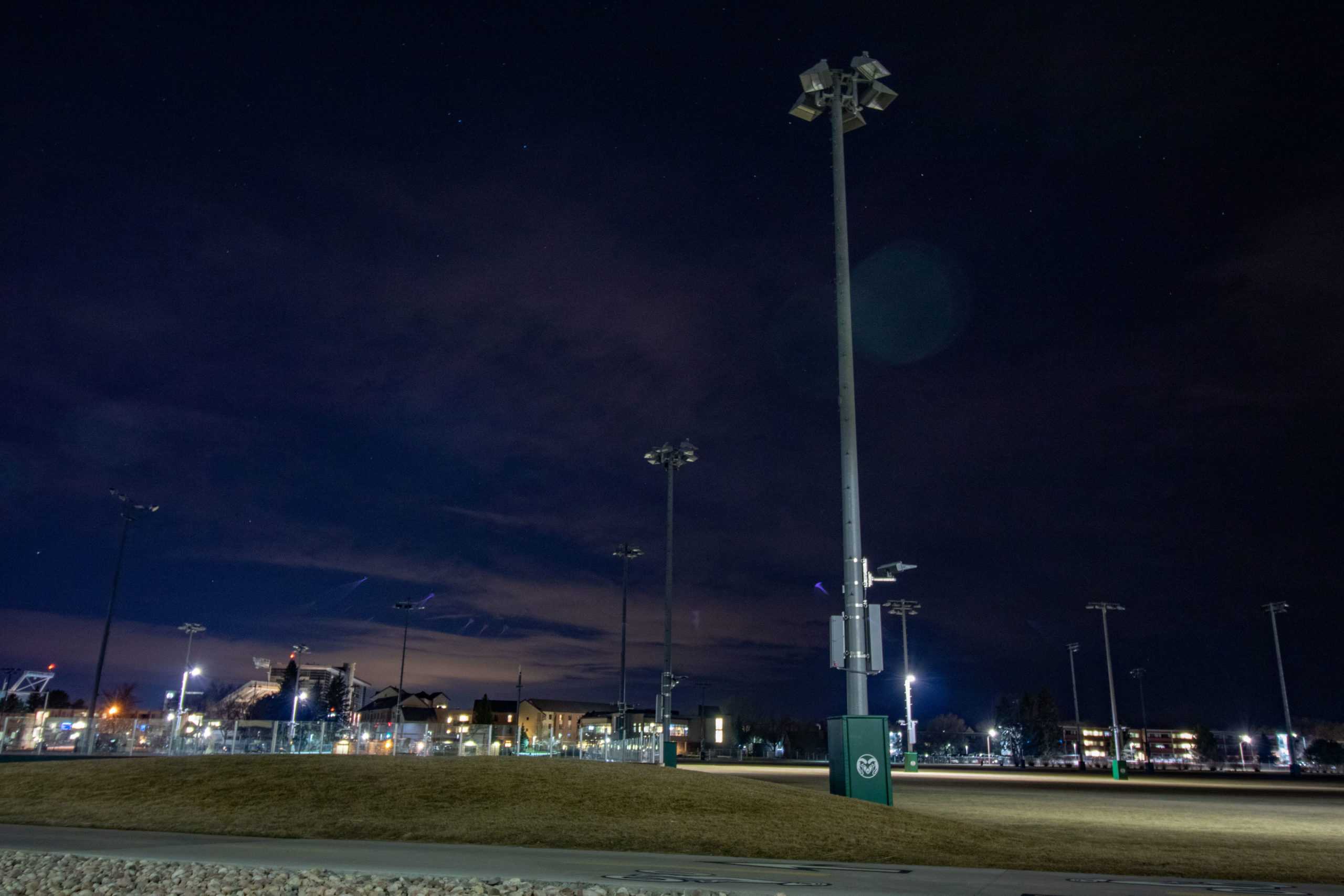 The COVID-19 pandemic rocked the world of sports, and while Colorado State University has watched their NCAA sports navigate the pandemic, there has been one community that has yet to take the field. Sport clubs at CSU have not seen competition since February 2020. 
As the spring semester begins its final stretch, there is hope throughout the sport clubs community that there will be a fall season for all the devoted athletes that have remained hungry for competition throughout the last year of uncertainty."
Sport clubs across the University were forced to halt all competition, then practices, then any type of in-person activities at all. The latter of the restrictions has remained in place all throughout the 2020-2021 school year and has voided any hopes of a return to competition. 
"This is my first year without sports since I started high school," said Alex Tate, travel and safety officer and long stick defensemen for the men's lacrosse team. "It really sucks a lot of us won't play lacrosse competitively or at this level ever again." 
The men's lacrosse team is one of roughly
30 sport clubs on campus
, almost all of whom suffered a similar loss of competition.
"I just miss seeing everyone — the camaraderie," said Andrew Reynolds, president of the CSU disc golf team. "I mean, it's fun going out there, playing with everyone, the rivalry and just seeing all the homies." 
Family is a consistent theme when talking to sport club athletes. For many, they would not have found the communities and friends they hold so dear without their teams. 
"I just miss being on a team in general," said Michelle Kaczmarek, president of the CSU women's hockey team. "I mean, we're literally a family, so it's been really hard not seeing them every day. That's definitely been the hardest thing through all of this."

The one year anniversary of no competition has been rough to watch come and go for sport club athletes, as it has been a reminder of missed opportunities and experiences.
"The one-year anniversary was recently, like, Feb. 28, 2020, and that was the last time we got to skate as a team," Kaczmarek said. 
These teams are not subject to the same amount of funding that NCAA programs receive, as the majority of travel and other expenses are funded by membership dues. These athletes embody the spirit of competition because of the love they have for their respective sports and they pay yearly to do so. 

Another team that was forced to halt operations during their season is CSU's club baseball program, which announced on Feb. 9, 2019 via Twitter that CSU canceled the 2021 spring season. The president of the club, Daniel Terao, discussed CSU's Pandemic Preparedness Team and how they had initially asked the team for a detailed practice sheet for review in order to hopefully devise a track to return to the field. Then, after a couple weeks, the PPT decided to not allow any sort of practice or workouts.
The four seniors on the team did not know at the time that their last two games of that season would be the last ones they played in the CSU uniform. Terao is among those four seniors who were ready to field a highly competitive team in 2020. 
Seniors losing their last year of competition is an unfortunate byproduct of this lost year and has many searching for alternate forms of competition post-graduation. 
The lacrosse team faces a similar problem to the one that surprised the baseball seniors. Tate had to look in new directions to get his lacrosse fix. He and 15-20 players on the squad looked into joining the University lacrosse men's league after graduating in an effort to continue playing the sport they love for as long as they can.

Despite not being able to compete as a team, the disc golf program looked to the positive side of things when it comes to their sport.
"At the beginning of the pandemic, disc golf rapidly grew in popularity," Reynolds said. "It's an easy sport — you can go out by yourself; it's COVID(-19) safe, and it's just enjoyable." 
While Reynolds was one of few that was able to continue to play his sport individually, other aspects of his team still suffered. With the rise in popularity, many expressed new interest in joining the team, but because no in-person activities were allowed, many athletes were forced to join the team in a purely virtual setting. 

As the spring semester begins its final stretch, there is hope throughout the sport clubs community that there will be a fall season for all the devoted athletes that have remained hungry for competition through the last year of uncertainty. 
Bailey Bassett, Tyler Meguire, Scott Nies and Taylor Paumen can be reached at sports@collegian.com or on Twitter @baileybassett_, @TMeguire , @scott_nies98 and @TayTayPau.