Men's basketball eyes two wins in Border War
Bailey Shepherd
February 4, 2021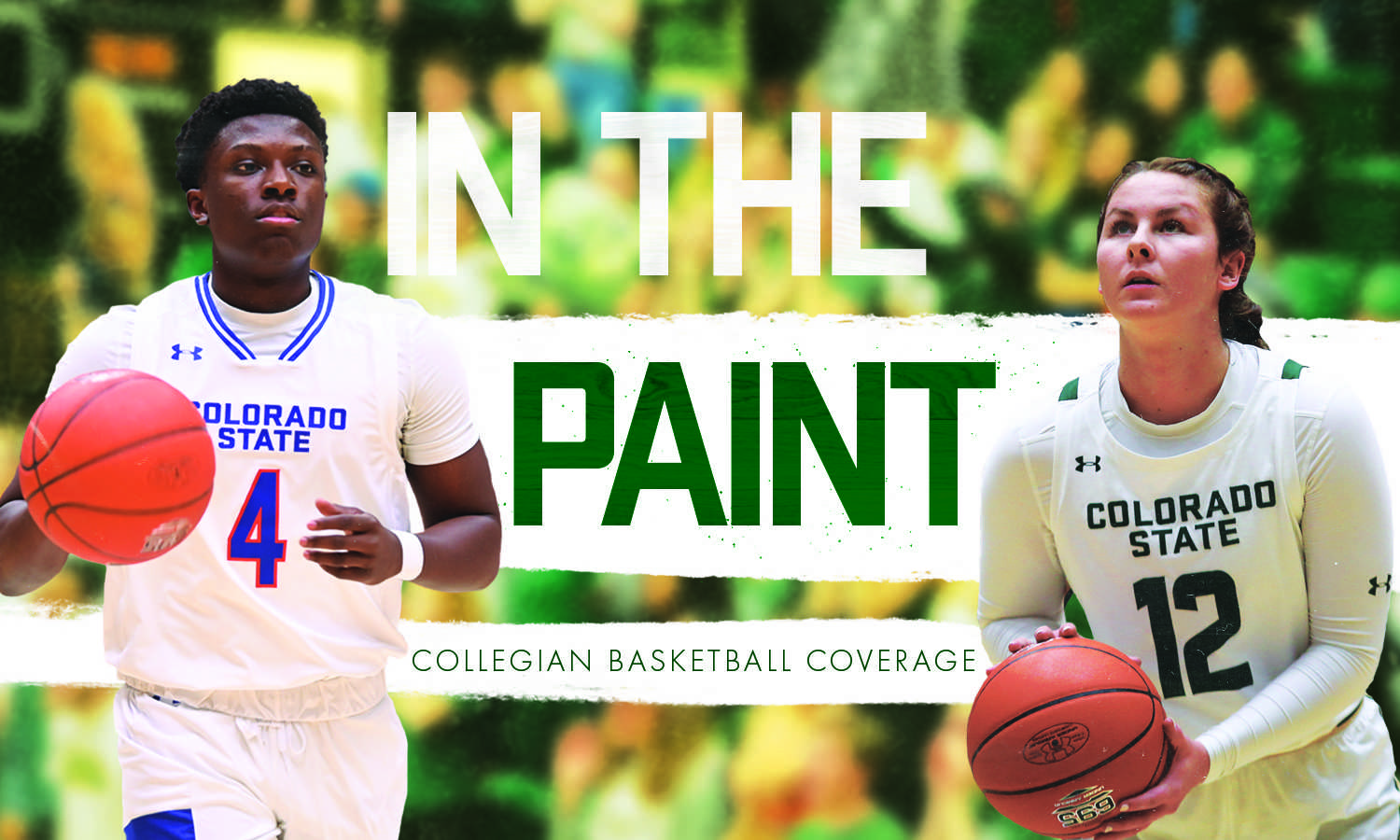 The Colorado State University men's basketball team is hitting the road once again as they make the trek north to the University of Wyoming this week. 
The Rams will be looking to avenge their surprising first-round loss to the Cowboys in last year's Mountain West Conference tournament."
The story of the season this year for Colorado State and Wyoming has been very different. The Rams sit third in the conference and are only a game and a half behind the top of the conference after splitting their series with first-place Boise State University. A strong showing in their series against the Broncos has only helped to bolster the Rams' March Madness resume.

Here is the latest from Bracket Matrix for @CSUMBasketball. We'll talk about this on the Colorado State Insider Podcast later today. #CSURams

➤ CSU represented in 60 of 86 brackets surveyed.
➤ Average seed: 11
➤ Highest Seed: 5
➤ Lowest Seed: 12https://t.co/p5SRiGU28E

— Brian Roth (@BrianHRoth) February 2, 2021
Wyoming has not had it as good so far this season. After picking up six wins from their first seven games against non-conference opponents, it looked like the Pokes might be a force to be reckoned with when it came time for the Mountain West Conference to resume play.
So far, they have proven to be less dominant than many may have expected with the Cowboys boasting a below-average 4-6 record in conference play, which has seen this team slip to seventh-place in the Mountain West.
With that being said, the Rams should be considered a strong favorite to take the two wins up for grabs in this series, even if it is on Wyoming's home floor. 
The players who made an impact for the Rams against Wyoming last season are back and better than ever this time around. Last year, the lethal offensive trio of David Roddy, Kendle Moore and Isaiah Stevens ran the show against the Pokes. 
These three stalwart Rams combined for 83 of the 149 points put up over the course of both games last season. As impressive as that scoring performance was, it doesn't seem like an unrealistic feat to repeat and even build upon that for this upcoming series. The trio is currently combining for an average of 42.2 points per game this season, which puts them on course to pour in even more than they did in the last campaign should they keep up their scoring ability. 
For a team struggling on the defensive front, this is not the kind of news that you want to hear, especially if you are Wyoming head coach Jeff Linder. The Cowboys own the second-worst defensive record in the conference this season, allowing an average of 77.4 points per game and are struggling to force other teams to turn the ball over, averaging only 5.2 steals per game.
What Wyoming may lack in defensive competence, they certainly make up for in offensive prowess. Wyoming is just above Colorado State in terms of offensive efficiency, boasting the second-best offensive output in the conference, averaging 76.8 points per game. Wyoming's explosive freshman guard Marcus Williams is coming off of an 18-point showing in their loss against San Diego State University last week. 
In any case, this series is going to be a blast to watch with both of these top offenses poised to do some real damage in this series, only bolstered by the atmosphere and grittiness of a rivalry matchup. The Rams will be looking to avenge their surprising first-round loss to the Cowboys in last year's Mountain West Conference tournament.

Colorado State will play Wyoming on Thursday, Feb. 4 and on Saturday, Feb. 6.
Bailey Shepherd can be reached at sports@collegian.com or on Twitter @B_Sheps.