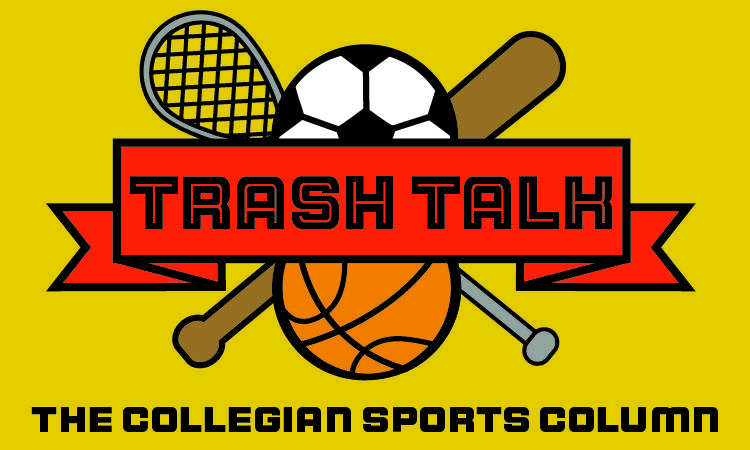 The 2020 draft isn't considered to be the strongest of classes. High-end talent is weaker than previous years, and there are a lot of gambles. Still, the second half of the draft is stacked with role-players who can contribute early or develop into eventual stars. Read part one of the draft picks here.
15. Orlando Magic, Kira Lewis Jr., PG, The University of Alabama
The Orlando Magic are a defensive-minded team desperate for more offense and shooting. Kira Lewis Jr. provides both in addition to having lightning speed and a stellar transition game. Even if Orlando believes in Markelle Fultz, this selection will still draw praise, as Lewis is shooting up draft boards. 
16. Portland Trail Blazers, Jaden McDaniels, PF, University of Washington
At the University of Washington, Jaden McDaniels was inconsistent, and he underperformed, even getting benched at one point. But the potential is sky-high. At 6 feet, 9 inches, McDaniels has some guard skills. Some may blame his streaky shooting percentage on a poor shot selection. His height and release point make his go-to move, the pullup midrange, impossible to guard. 
17. Minnesota Timberwolves, Malachi Flynn, PG, San Diego State University
Another team looking for more 3-point shooting, the Timberwolves select another guard who has in-the-gym range. Malachi Flynn is arguably the top pick and roller guard in the nation. Combine that with the inside-outside domination of Karl-Anthony Towns, and Minnesota is destined to be a scary offensive team. 
18. Dallas Mavericks,
Tyrell Terry, PG, Stanford University
I can't remember the last time J. J. Barea didn't suit up for the Mavericks, but he can't stick around forever. The backup point guard spot could use an upgrade in Dallas, and Tyrell Terry can learn from Seth Curry, a player to whom Terry has been compared. 
19. Brooklyn Nets, Josh Green, SG, University of Arizona
Brooklyn has enough ball-dominant players. They need role-players who don't need the ball to be successful. Josh Green is a three and D option who needs some grooming, but he won't have to do too much as a rookie. 
20. Miami Heat, Desmond Bane, SG, Texas Christian University
Jimmy Butler and Bam Adebayo aren't really 3-point shooters. The Miami Heat's run to the finals demonstrated how vital players like Duncan Robinson and Tyler Herro are to their success. Because he is an older prospect, Desmond Bane can come in and knock down threes right away. 
21. Philadelphia 76ers, Elijah Hughes, SF, Syracuse University
The 76ers miss out on targets like Bane and Terry, but Elijah Hughes is a solid backup option. Hughes led the Atlantic Coast Conference in scoring and carried a heavy burden at Syracuse University. He is a known scorer, but the question is, can he transition to the National Basketball Association physicality defensively after playing in a zone in college? 
22. Denver Nuggets, Tyrese Maxey, SG, University of Kentucky
With Tyrese Maxey, the draft's biggest faller thus far, the Denver Nuggets could get lucky in the draft again and perhaps walk away with a steal. After taking high-risk, high-reward players in the last couple of drafts, the Nuggets would get a guy with a relatively high floor who might not have the superstar potential of Bol Bol and Michael Porter Jr. The Nuggets are deep, but Maxey's attributes, including speed and 3-point shooting, can help him solidify a role sooner rather than later. His pesky defense will be great for when Gary Harris heads to the bench or in case Harris is traded for a star. The recent success from former University of Kentucky players who fell in the draft, like Herro, Devin Booker and fellow Nugget Jamal Murray, makes this pick even easier. 
23. Utah Jazz, Cole Anthony, PG, University of North Carolina at Chapel Hill
The Utah Jazz don't have a long-term option at point guard behind the aging Mike Conley. Cole Anthony, who was once considered a top prospect, can learn behind the veteran before taking over in a few years. Anthony is also Jordan Clarkson insurance in case Clarkson leaves in free agency. He will play a similar role to Clarkson as a spark plug off-the-bench scorer without great efficiency but with tons of confidence. Anthony has some bust potential, as he shot just 38% in his lone season at the University of North Carolina at Chapel Hill, but if he can figure it out, he has a very high ceiling for someone getting drafted this low.
24. Milwaukee Bucks, Nico Mannion, PG,
University of Arizona
Malcolm Brogdon was underrated in Milwaukee and was clearly missed when he was successful for the Indiana Pacers. Nico Mannion is a similarly limited player when it comes to athleticism, but he makes up for it with great awareness and shooting. Mannion can make a great backup point guard. 
25. Oklahoma City Thunder, Aleksej Pokusevski, PF, Olympiacos, Greece, B.C.
There is a lot of hype in the media surrounding the talent of Aleksej Pokusevski. I'm not as much of a believer in this draft's unicorn prospect, but with the Oklahoma City Thunder having so many future first-round picks, they can take a gamble on a potential star with a unique set of guard skills standing at 7 feet tall. 
26. Boston Celtics, Leandro Bolmaro, SF, Barcelona, Spain
Leandro Bolmaro is kind of a mix between Pokusevski and Deni Avdija. A great playmaker with size, he can see over shorter guards and make entry passes to his centers. Questions about his 3-point shooting and his finishing against stronger and more physical competition drop him to 26. The Boston Celtics are unlikely to keep all three of their first-round picks, but if they do, Bolmaro is a perfect draft-and-stash candidate who can continue to develop in Barcelona, Spain.
27. New York Knicks, Precious Achiuwa, PF, University of Memphis
Precious Achiuwa is a projected late lottery pick, but there is always one player who falls on draft day. Concerns over where Achiuwa will play and his fit in the modern era could contribute to a drop. He gets labeled as a tweener because he isn't a great shooter but is a little undersized to play inside. Regardless, the New York Knicks would be thrilled to snag a player with a high motor and a strong desire to win. 
28. Oklahoma City Thunder, Tyler Bey, PF, University of Colorado Boulder
The rich get richer in Oklahoma City. The Thunder add another pick to what is already a plethora. Tyler Bey plays with a jetpack on his back and is improving as a shooter. His limitations as a post defender will be masked with Steven Adams manning the paint. 
29. Toronto Raptors, RJ Hampton, SG, New Zealand
It is seeming more and more likely that Fred VanVleet will sign elsewhere this offseason in search of a big payday. RJ Hampton can ease that loss. 
30. Boston Celtics, Theo Maledon, PG, Villeurbanne, France
If the Boston Celtics don't stash Bolmaro, Theo Maledon is another likely candidate. If he suits up in green in 2020-21, he can help improve the offensive struggles of the second unit that often looked stagnant.
Bailey Bassett can be reached at sports@collegian.com or on Twitter @baileybassett_.