Michael: Derrick Ansley is the perfect fit for CSU football
Justin Michael
January 8, 2018
Head coach Mike Bobo has one less spot to fill on his staff, after poaching Alabama defensive backs coach Derrick Ansley to take over as the new Colorado State defensive coordinator.
According to a national report from Football Scoop, which was also confirmed by the Coloradoan, Ansley has agreed in principle to become the new defensive coordinator under Bobo and will officially join the staff after the Crimson Tide take on the Georgia Bulldogs in the 2018 College Football National Championship Game.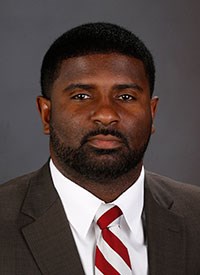 Ansley comes to Fort Collins with six years experience as a defensive backs coach in the SEC. The Alabama native spent time as the secondary coach at Tennessee (2012) and Kentucky (2013-15), before returning to Alabama in February of 2016, where he had also served as a graduate assistant during the 2010 and 2011 seasons.
In four total seasons as an assistant coach for the Crimson Tide, Alabama has posted a record of 48-6 with Ansley on the staff and has reached the national championship game in three of those years.
While Ansley has had a ton of success in Tuscaloosa, Al., helping lead the nation's No. 1-ranked defense in scoring (13.0 ppg) and No. 2 total defense (261.8 ypg) in 2016; A defensive unit which was ninth nationally and second in the SEC in pass efficiency defense. He also was equally successful at Kentucky, where he was promoted two times in three seasons and was ultimately named co-defensive coordinator in 2016 before returning to Nick Saban's staff.
He may have limited experience as an actual defensive coordinator but with a glowing resume and a history that shows he is well respected in the nation's most elite football conference, I'm not sure Bobo could have found a more perfect hire for the program.
Simply put, Ansley is a winner and a perfect fit for a football program that has historically struggled to defend the pass with any sort of consistency.
First and foremost, he is a coach on the rise and one that will make an immediate difference for the Rams. The CSU defense gave up 245 passing yard per game last season, the highest total for a single season average since 2013.
With Ansley serving on the defensive staff, neither Alabama or Kentucky's defenses averaged giving up more than 200 passing yards over any of the last three seasons. In 2017 the Crimson Tide only gave up 160 passing yards and less than one passing touchdown per game. For the entire season, Alabama gave up seven passing touchdowns, two of which were scored by CSU's Warren Jackson in September. 
Secondly, while his talent pool will obviously drastically change in the Mountain West, his hiring makes sense for a staff that is looking to create stability on the defensive side of the ball. The Rams were as explosive offensively as any team in the conference last season, but the inability to shut down opponents through the air cost them in losses against Boise State, Wyoming and Marshall in the New Mexico Bowl.
Finally, Ansley is the type of coach that can help change CSU's entire identity defensively. Of the 17 players that already signed a letter of intent for the 2018 recruiting class, 12 of those players play defense. So he will have a variety of young new talent coming in and a couple of key veterans like linebacker Josh Watson and safety Jordan Fogal to help lead the transition.
If he is half as successful at turning around this defense as he has been as an assistant coach in the SEC, the CSU football program will be in excellent position to compete for conference championships for the foreseeable future.
Collegian sports director Justin Michael can be reached at jmichael@collegian.com or Twitter @JustinTMichael.