CSU men's basketball's five biggest questions heading into the offseason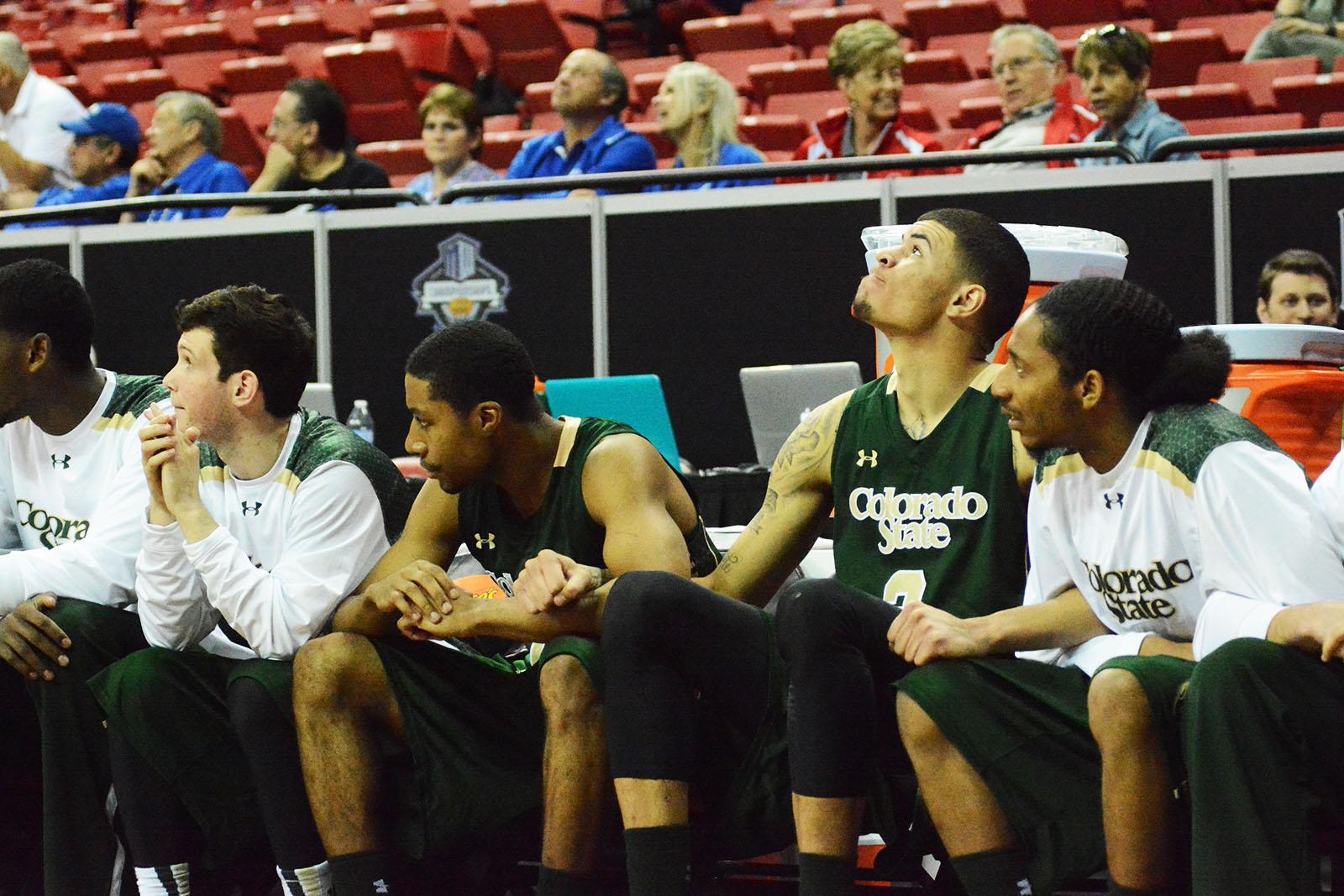 After posting a 16-16 record, finishing ninth in the Mountain West Conference and missing the postseason for the first time in five years, the CSU men's basketball team heads into the off-season with a host of questions, many of which won't be answered next  fall. Until then, Collegian men's basketball beat reporter Keegan Pope looks at the five biggest unknowns facing the Rams.
1.      Who stays and who goes?
As it stands right now, the Rams have 15 players signed for 13 scholarship spots next season. Along with eight returning players from this year's squad, CSU adds Division I transfers Stanton Kidd (North Carolina Central), Dantiel Daniels (Southern Illinois) and John Gillon (Arkansas-Little Rock), who sat out this season due to NCAA rules. During the November signing period, the Rams signed junior college transfers Gian Luis Clavell and Daniel Mulamba, as well as Rangeview High School star Jeremiah Paige. And the final piece of the puzzle came this winter when former Louisville forward Chane Behanan enrolled in online classes at Colorado State and became eligible for the second half of next season. In essence, two players among those 15 will not be back next season.
For most of the season, it seemed as though junior guard Dwight Smith and Marcus Holt would be those two players after spending most of the regular season in head coach Larry Eustachy's doghouse. But after a career-high 21 points from Smith and a dominant defensive performance by Holt in their season-ending loss to Utah State, things got a little more complicated.
There's always the possibility of Paige going to prep school, but he hasn't heard anything of that nature from the Colorado State coaching staff. A decision on any player's future isn't likely to be made until later this spring.
2.      How will this team co-exist?
While this may be the most talented team Colorado State has ever fielded, one of the biggest questions surrounding this group is how they will play together. As is his style, Eustachy has built this team with a host of transfers, including the ones noted above as well as returning starters Jon Octeus, Daniel Bejarano, and J.J. Avila. In all, 11 of the 15 possible players who could play for the Rams next year began their career away from Fort Collins. Some, like Bejarano and Behanan, were very highly recruited and ended up at elite programs. Others, like Octeus and Kidd, began their careers at the junior college level before ending up at the Division I level. What that all boils down to is a collection of talented players who have yet to play a single minute together as a full team. However, one advantage the Rams will have is Eustachy's hard-nosed "defense and rebounding-first" style that requires a better team instead of a group of individuals.
3.      What about Chane?
Along with piecing that team together comes another challenge: inserting Chane Behanan in the middle of the season. The senior forward will join the program in June, but won't officially be able to play until late December. And as likely the Rams most talented player next season, Behanan is expected to assume the starting spot at either the 'four' or 'five' positions. That means someone who had been starting for more than two months will likely see a decrease in minutes and lose their starting spot. If Eustachy can get this team to buy into team success ahead of individual success, then it should be a seamless transition. But that's always easier said than done.
4.      Who will they play?
After a less than impressive non-conference schedule, the Rams will have to change it up next season. They are already scheduled to play in the Great Alaska Shooutout, which features current NCAA Tournament "Cinderella" squad Mercer and a Pac-12 program in Washington State. Along with that is a possible top-25 matchup in early November with rival Colorado. But to be a true contender when March rolls around, Colorado State will need to schedule and perform well against perennial contenders in big-time conferences such as the Pac-12, SEC, Big 12, or Big Ten.
5.      Can the Rams win the Mountain West?
With big-time talent comes big-time expectations. Outside of UNLV, CSU will have the most talented team in the league next year. With the loss of Cameron Bairstow and Kendall Williams at New Mexico as well as conference player of the year Xavier Thames at San Diego State, the Rams have their best shot to unseat the Lobos and Aztecs as the conference's elite team next season. But to accomplish that, Colorado State will have to answer these questions among others before that can even be addressed.
Collegian Reporter Keegan Pope can be reached at sports@collegian.com and on Twitter @kpopecollegian.