CSU running back Kapri Bibbs to enter NFL Draft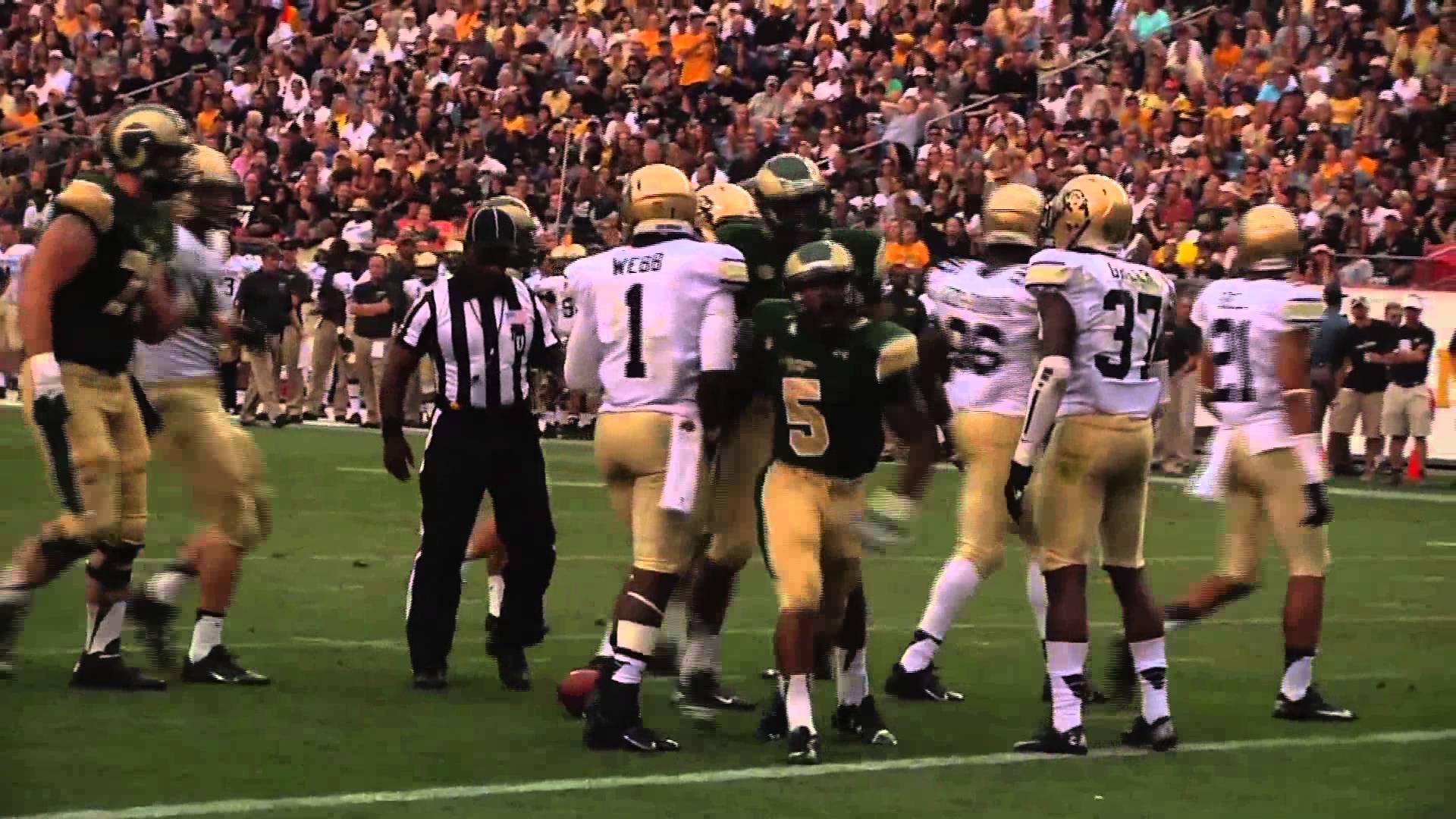 Mountain West defenses can breathe a little easier.
After a record-setting redshirt sophomore campaign, CSU running back Kapri Bibbs announced Sunday morning that he will be entering the 2014 NFL Draft in May.
Bibbs' announcement came over his Twitter account and was confirmed to the Coloradoan via text message.
"To my Ram fans and Colorado people I am officially joining the 2014 NFL Draft," Bibbs said from his account @KapriBibbs.
Despite not being named a starter until the seventh game of the season, Bibbs set Colorado State records in rushing yards (1,741) and touchdowns (31). With his three touchdowns in CSU's 48-45 win over Washington State in the Gildan New Mexico Bowl, Bibbs joined NFL Hall of Famer Barry Sanders and current Denver Broncos running back Montee Ball as only the third running back in NCAA history to rush for 30-plus touchdowns in a single season. The sophomore from Plainfield, Ill. scored at least three touchdowns in eight games this season and tied a Mountain West Conference record with six touchdowns in a Nov. 16 game against New Mexico.
As a redshirt sophomore, Bibbs has met the NFL's only age requirement — being away from high school football for three seasons. Bibbs was recruited by former head coach Steve Fairchild out of Plainfield North High School, where he was rated the No. 25 recruit in the state of Illinois in 2011. He spent a year at Snow College in Ephraim, Utah before taking classes at Front Range Community College and eventually landing at CSU this season.
Even though he has only spent one year at the collegiate level, Bibbs may have seen his best opportunity to be drafted this season with no running backs projected to be taken in the first round by multiple sources.
After his announcement, Bibbs' CSU teammates took to Twitter to thank him for his contributions to the program and wish him luck in the NFL.
"To one of the greatest Rams ever, I wish my man @KapriBibbs the best of luck! It was a short ride, but it was a good one! #loveyoubrother," — junior quarterback Garrett Grayson.
"Congrats to my teammate and friend @KapriBibbs for declaring for the 2014 draft! Good luck bruh!" — freshman wide receiver Xavier Williams.
"Sad to see him go but very happy for him he deserves it!" — sophomore wide receiver Joe Hansley
This story is developing. Stay updated with Collegian.com
Sports Reporter Keegan Pope can be reached at sports@collegian.com or on Twitter @kpopecollegian.