CSU women's basketball prepares for offensive showdown with hungry Wolf Pack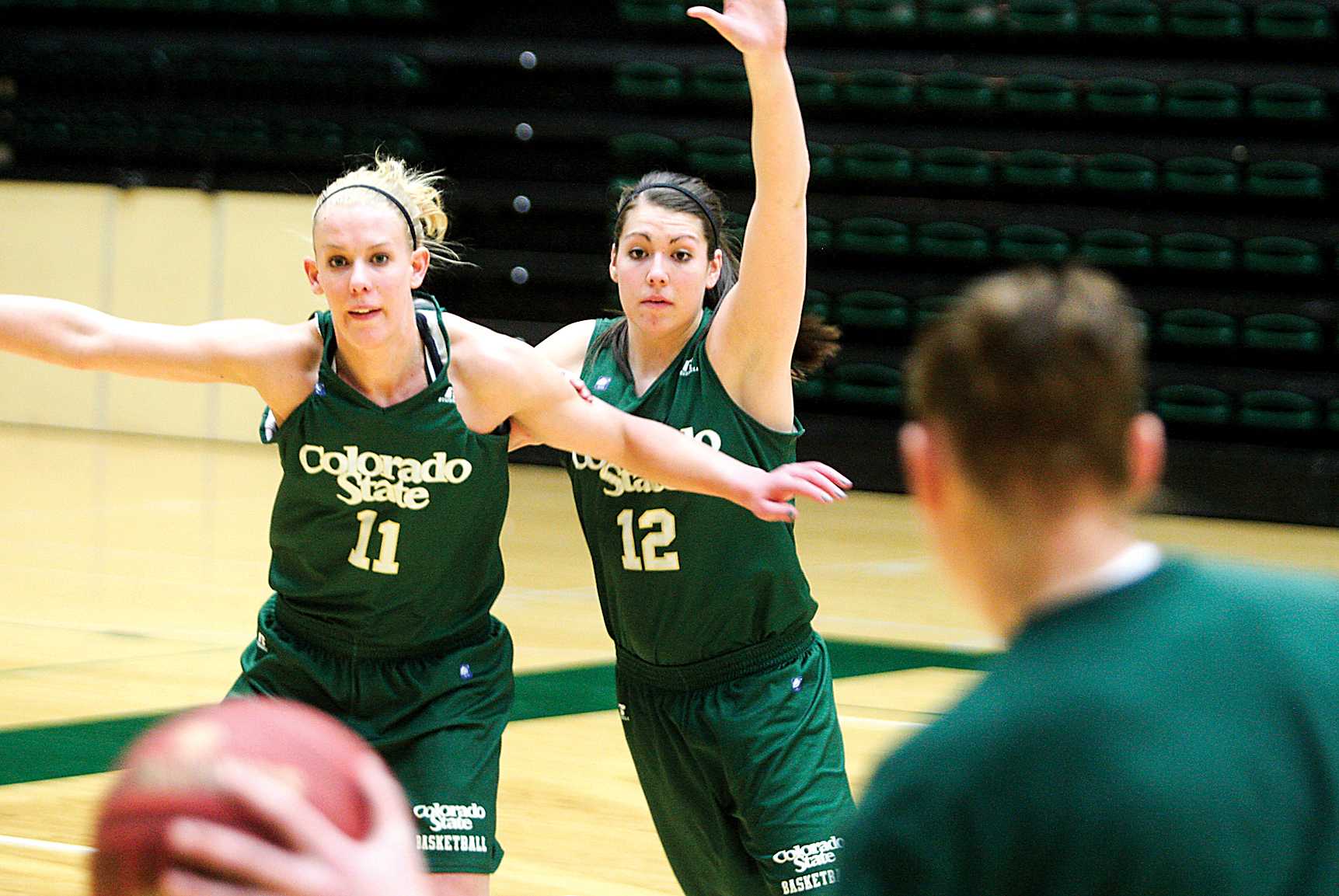 The University of Nevada women's basketball team is traveling nearly 1,000 miles to Fort Collins, searching for its first win in seven games tonight.
Both Nevada and CSU have been fine-tuning their efforts on the offensive side of the ball, setting the stage for an offensive shootout in Moby.
"I know they're going to be hungry," CSU coach Ryun Williams said. "We have to make sure our urgency is greater than theirs, we already know we're going to get a great effort from Nevada."
Within its recent stretch of games, CSU has been able to put more points up on the scoreboard, something that it struggled with in the early leg of the season. Junior forward Sam Martin, who posted a career-high 30 points against Wyoming over the weekend, is leading the improved offense.
"It's been mostly about our comfort level and how we're playing more as a team, and it shows out there," Martin said. "Coach has told me that my role is to score, so that's what I've been looking to do."
The Wolf Pack relies heavily on their three starting guards to score points. Senior Chanelle Brennan, junior Arielle Wideman and junior Danika Sharp account for the majority of the points Nevada has come up with this season.
They combine to average 39.5 points per game this season, which accounts for nearly 62 percent of the Wolf Pack's scoring.
"They've got three guards that are make and go, so how we defend them is crucial," Williams said. "They get a lot of minutes, their production is mostly from those three."
Similar to CSU, Nevada has been focusing on making its offensive effort better. The Wolf Pack has seen a recent improvement from their bench that will present a depth threat to CSU.
"Our bench production has really picked up over our last several games," Nevada coach Jane Albright said. "They have stepped up and took some of the pressure off of our starters, which has allowed us to keep games close. We are looking forward to going on the road with some improved play and try to get back in the win column."
Each team will enter tonight's Mountain West game with a 6-14 record, both coming off losses. Nevada has been winless since playing Air Force on January 9th and CSU will be looking for a victory after its Border War loss in Laramie Saturday.
"We've had a couple competitive practices since," Williams said. "I think our kids are hungry and determined to play well tomorrow."