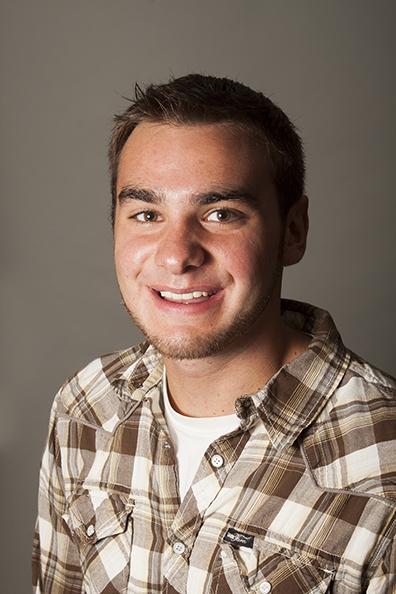 There's no doubt the CSU football team will see its fair share of losses next season, but according to a tweet sent out over the weekend, there may be one worth watching.
The tweet came from the official CSU Alumni Association Twitter feed and read: "@jackgrahamcsu announces CSU vs. Alabama Sept. 21, 2013 at Chicago @CSURamClub event."
An official announcement has yet to be made, but if the 2013 schedule does in fact include Alabama, it would benefit CSU football in more ways than just a fat paycheck.
I am in favor of the whole idea because the story behind it is pretty interesting. I like the thought of Jim McElwain having a homecoming, and going up against his former team.
McElwain served as Alabama's offensive coordinator from 2008-11, helping take them to two National Championships. Making an SEC Championship appearance in every year, it's safe to say that he had job security.
However, McElwain embarked to take control of his own program. He can mold it into a dynasty or continue to allow it to be the team that sits in the lower part of the Mountain West standings — that decision is up to him.
He has the entire offseason to produce the team he wants to present to his former co-workers.
Another great reason to commit to letting the Crimson Tide embarrass us on national television is the exposure it will bring to CSU. Alabama is one of, if not the, biggest football programs in the entire country.
Every week during college football's regular season, there is a nationally ranked team beating down some poor, defenseless school that you might not have ever heard of — we could be that mistake.
'Bama is always good, scratch that, 'Bama is always great. They're great this year (currently waiting to play an undefeated Notre Dame for the National Championship) and they'll be great next year too.
So there is a pretty good chance that we might not even get on the scoreboard while Alabama head coach Nick Saban decides how many points he wants to put up against us as we mercifully wave the white flag.
While doing so, we will be exposed to an Alabama football audience, an SEC football audience, and maybe even a national football audience.
So my theory is, why not be excited? I'd rather lose to an undefeated, No. 1 ranked team then be defeated by say maybe a 1-7 Wyoming team (because that would be embarrassing, right?).
I've never been to the dirty south, so maybe this is my chance to see what Tuscaloosa, Ala. has to offer.
Whether or not any of CSU besides the football team shows up, at least we know we can count on Jack Graham trying to sing the CSU Ram chant while the 100,000+ fans in red yell "Roll Tide!" in his face.
Quentin Sickafoose is a junior Journalism & Technical Communications major and can be reached at sports@collegian.com.