UNLV limping to the finish line similar to CSU football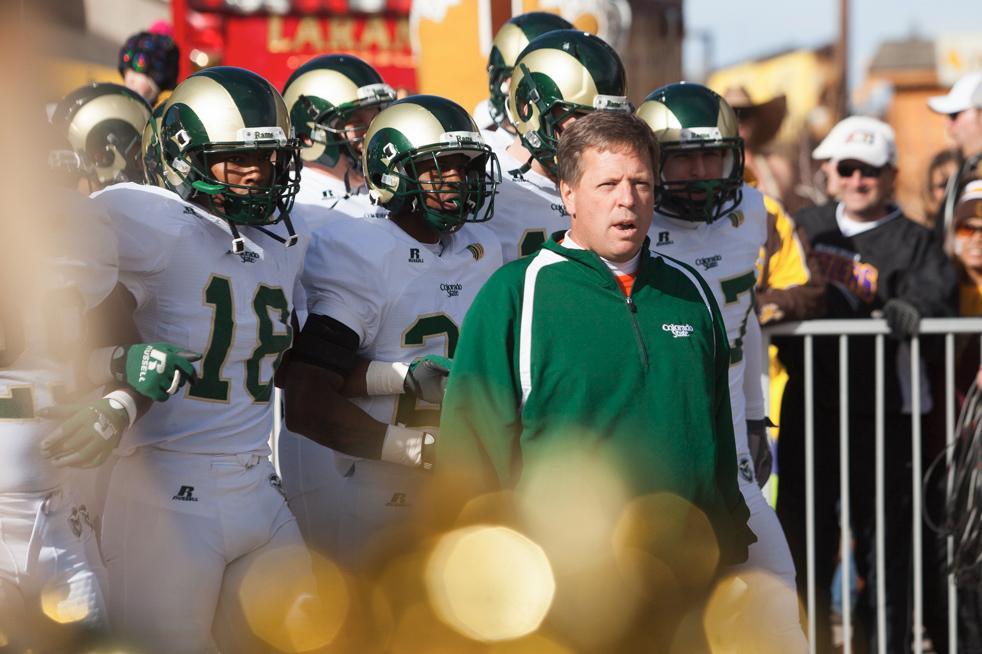 Throughout the 2012 season, the UNLV football team has struggled with inconsistent play and a lack of execution on its way to garnering only two wins with three games remaining in the season.
Sound familiar? It should.
UNLV (2-8, 2-3 MW) will try and salvage a piece of its season when it comes to Fort Collins to play CSU (2-7, 1-4 MW) Saturday.
The Rebels have had their share of heartbreaking losses this year, dropping their first three games by one score apiece.
Last week, however, the Rebels were able to end a five-game losing streak by beating New Mexico 35-7 thanks in large part to 100-yard rushing efforts from their two running backs, Tim Cornett and Bradley Randle.
"It definitely was important," quarterback Nick Sherry said. "We hadn't been on the same page every week, and last week we kind of put it all together, so it was fun."
The Rebels had success on offense last week by rotating in both Randle and Cornett into the game in order to give New Mexico different looks and keep both backs fresh throughout the game.
"In general terms of philosophy, we believe in rolling guys at that position," UNLV coach Bobby Hauck said. "So those guys, they understand that they need to go real hard when they're in there because the other guy's ready to come in there and give them a break. I think they both embrace that. I think they both play really hard."
The Rebels will look to take advantage of the success of their ground game against a CSU defense that has given up 213 rushing yards per game — ranking No. 108 in the country in rushing defense out of 120 teams.
"We're looking at (CSU's) defense and we're liking what we see," Randle said. "Hopefully we can capitalize on their defense, and the mistakes that they make."
On the other side of the ball, the Rebels' defense will face a CSU offense that started to make some progress recently, averaging 36.5 points per game in its last two games against Hawai'i and Wyoming.
The Rams' success on offense came from the help of multiple formations they use with players like Kivon Cartwright, Charles Lovett and Jake Levin, who can each play multiple positions.
"The thing that concerns me most is, on the offensive side of the ball, is how multiple they are," Hauck said. "The position groups and formation changes and all the different things they try to do try to take advantage of misalignment. You have to get lined up against them. It's gonna be a major emphasis for us."
Coming out and performing well in their final three games of the season for the Rebels, as well as the Rams, will be an important factor for the future of the programs and momentum they carry into next season.
"(Momentum) carries over big time," Randle said of the possibility of finishing strong this season. "That carries over to spring ball and it carries over to the offseason. It carries over to the summertime. And that's something that we've needed to push us forward, to get us going. To remember the good things that we did at the end of the season and hopefully we can start like that at the beginning (next year) and finish towards the end."
Football Beat Reporter Andrew Schaller can be reached at sports@collegian.com.