Bye week to determine CSU football season finish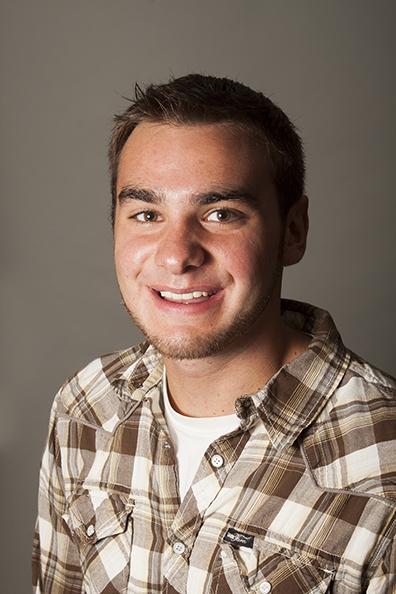 I was ready to pop open a bottle of champagne when the CSU football team didn't come back to school with another loss, until I remembered they didn't play anybody this weekend.
A week off from the ritual beatings they have been taking is exactly what the doctor ordered for Jim McElwain and his boys.
The Rams have entered the home stretch of the season, as there are now more games behind than in front of them. The result from their week of preparation will, in my opinion, be the determining factor to what we will ultimately see as a season finish.
Getting the weekend off couldn't have come at a better time because CSU has struggled to keep their heads above water for the past six weeks, getting outscored 201-88.
Luckily, there's a great part about the bye week of football. It gives you that moment to not only reflect on what your season has shaped into, but also gives you that opportunity to mold it into something else if you don't like the shape you're working with.
I doubt that a 1-6 figure is coach McElwain's favorite shape.
Unfortunately, if history repeats itself, CSU may be in for quite a rough ride.
CSU football was welcomed back from their bye week with a 63-13 loss at home last year and has won only one out of the 14 games it has played since then.
To make things worse, the injury bug has been buzzing around the Rams all year and it stung once again when backup quarterback M.J. McPeek went out of the game at San Diego State.
So now the team is being led by the backup's backup — a freshman who has been under center for all of 35 minutes since playing football for his high school in Texas.
Fortunately for Conner Smith, he will get somewhat of a smooth transition into starting because he will be facing a team that is almost as bad as ours.
CSU hosts Hawaii at home on Saturday, which has a 1-5 record and has yet to win a game in the continental United States this year. So coming out with the 'W' isn't a far-fetched idea this week for the Rams.
Actually, getting a couple to accompany our solo win so far isn't out of the question either.The remaining schedule also includes Wyoming (1-6) and UNLV (1-7) to follow the game against Hawaii.
If the football team uses the bye week for what it's meant for, we could definitely turn something out of the close to nothing we currently have.
So the ball is now in their court — or in this case, their gridiron.
Quentin Sickafoose is a junior journalism major. His column appears on Mondays and can be reached at sports@collegian.com.