CSU football upset at home by FCS champion North Dakota State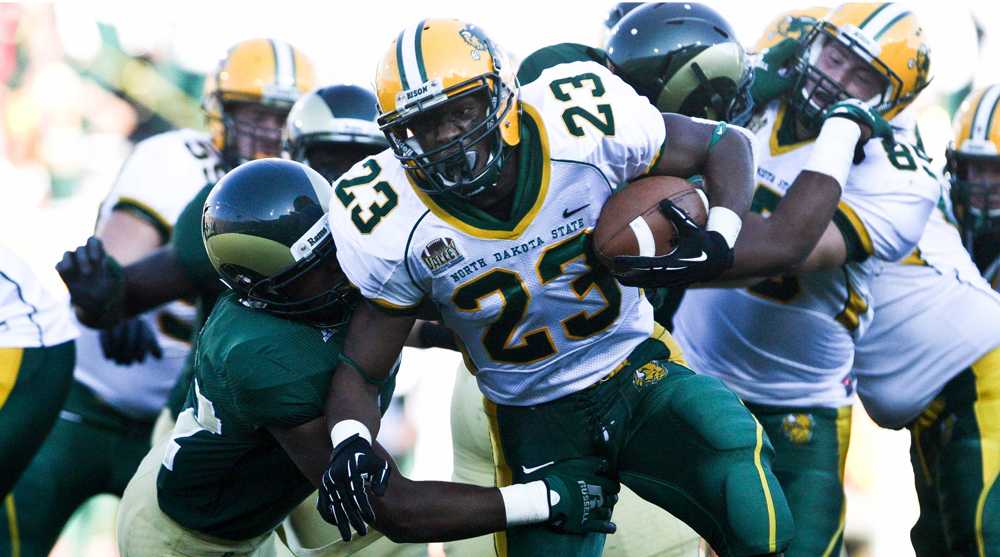 It was clear early on that the Rams did not bring their A game in a 22-7 loss to North Dakota State Saturday night.
CSU was out gained by 123 yards and failed to move the ball efficiently in what was a truly dominating performance from the defending Football Championship Subdivision champions.
"We lost all three phases," CSU coach Jim McElwain said. "What you learn from these things is (they) really tell you who you are. And in life, you maybe didn't put (in) what you needed to and the result is just what happened."
The game marks the fifth time in as many years that North Dakota State has defeated a Bowl Subdivision team and the first loss for CSU against an FCS team since September of 2010.
"This did not happen by chance," North Dakota State coach Craig Bohl said. " It was a methodical plan that those guys put together all week long and came out and performed really well.
That occurred because the guys had a great week of practice and they beat a good football team."
The Rams, on the other hand, did not have a good week of practice leading into the game, and lacked the focus the team displayed the week before.
"We didn't have a very good week of practice this week and that was evident early on," center Weston Richburg said. "They just flat out beat us today. They played better, they were the better team today."
North Dakota State excelled on Saturday in large part due to the play of quarterback Brock Jensen, who completed 17-of-28 passes, for 178 yards, 1 touchdown and no interceptions.
Behind Jensen, North Dakota State gave the Rams fits on defense, converting 12-of-21 third downs throughout the game.
"He just was physical and was able to execute what they did," linebacker Shaquil Barrett said of Jensen. "We knew everything they was gonna do, but he just was still able to execute."
Offensively, the Rams struggled throughout the game in converting third downs on their side of the ball. CSU went 1-for-10 in third down conversions in the game due in large part to the Rams' inability to win the battle at the line of scrimmage, causing a rushing total of only 72 yards on the game and making quarterback Garrett Grayson uncomfortable in the pocket.
"Part of that is just, I gotta get rid of the football," Grayson said. "That's what it comes down to, there were a lot of plays where we had short routes and I'm just holding on to it for too long, so I'll take the blame for all that."
The Rams must now put the loss behind them and focus on San Jose State, who the Rams will play Sept. 15 at 6 p.m. MT in San Jose, Calif.
"I'm looking forward to getting to work tomorrow," McElwain said. "I haven't lost many games the last couple years, but you know what, this is a challenge, this is why you go into it. You've got a chance to affect young men's lives, and I'm looking forward to getting back at it."
For more in-depth coverage of the CSU-North Dakota State game, be sure to check out Monday's issue of The Collegian
Football Beat Reporter Andrew Schaller can be reached at sports@collegian.com