CSU football unable to control the line of scrimmage in loss to FCS school North Dakota State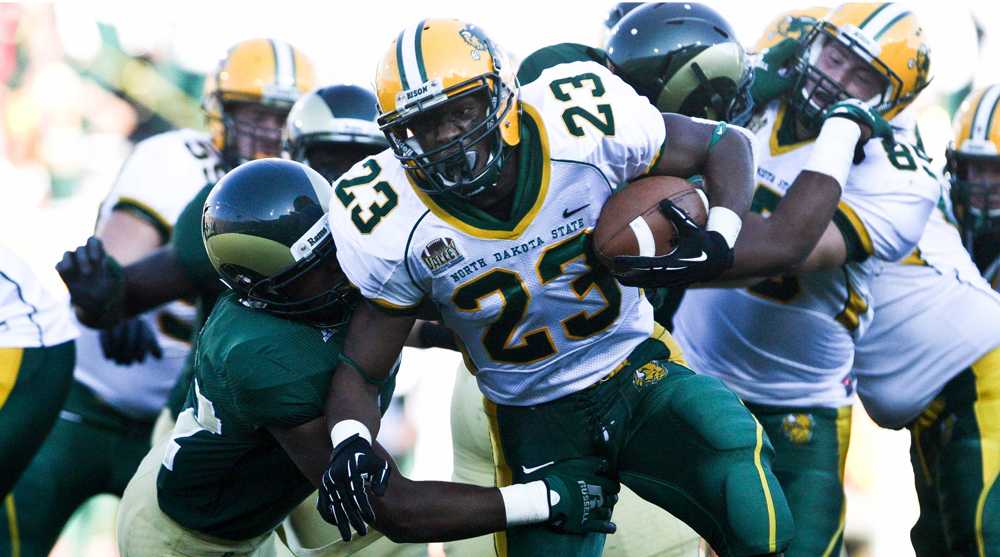 Throughout Saturday night, it was difficult to tell which team was the FCS school and which was the FBS Division-IA program.
North Dakota State manhandled the line of scrimmage on both sides of the ball, largely contributing to the Bison beating CSU 22-7 at home, their third win over an FBS school in as many years.
"We got whooped up front," said CSU coach Jim McElwain. "Obviously, we didn't get a bunch of pressure, so they controlled the line of scrimmage and when you control the line of scrimmage, you got a pretty good chance to win a football game."
Defensively, the Rams were unable to get North Dakota State's offense off the field. The Bison ran 81 offensive plays –– compared to 48 for CSU –– and possessed the ball 19 minutes longer in the game.
But as much as the defense labored to get off the field, the offense suffered even worse.
CSU struggled to move the ball throughout the night, with its opening drive being the lone exception. The Rams couldn't run the ball consistently or effectively, totaling just 72 yards as a team.
The problem along the offensive line left the Rams in long third down situations, putting pressure on quarterback Garrett Grayson to make plays.
"We didn't do a great job of protecting (Grayson)," McElwain said. "I thought they did a really good job of just playing harder."
The effort in the trenches left McElwain with no solution except to go back to the drawing board.
"(We have to) start from scratch based on today. We got to find some fire up front," McElwain said. "We gotta find some guys that are committed to making it happen, have a little energy. We'll get em' shapin' up."
The apparent lack of fire stretched beyond the offensive line according to center Weston Richburg, who admitted to a poor week's worth of practice as a major factor.
"Well I think there needs to be fire throughout the whole team," Richburg said. "I didn't have enough fire tonight to be the leader I needed to be and I think that just needs to happen across the board."
Grayson took the brunt of the team's depletion of passion, getting sacked four times and hit several times beyond that. Even after taking a beating and suffering a demoralizing loss, Grayson refused to believe there was a lull in effort or intensity.
"I don't think there's ever a lack of fire. Those guys are always working their tail off," Grayson said. "There's never a time when I doubt those guys, they're always givin' 100 percent and I believe in them no matter what.
"I would give (North Dakota State's) d-line credit, they played a hell of a game."
Sports Editor Cris Tiller can be reached at sports@collegian.com.