Cooke: The Hughes project could be a good example for future development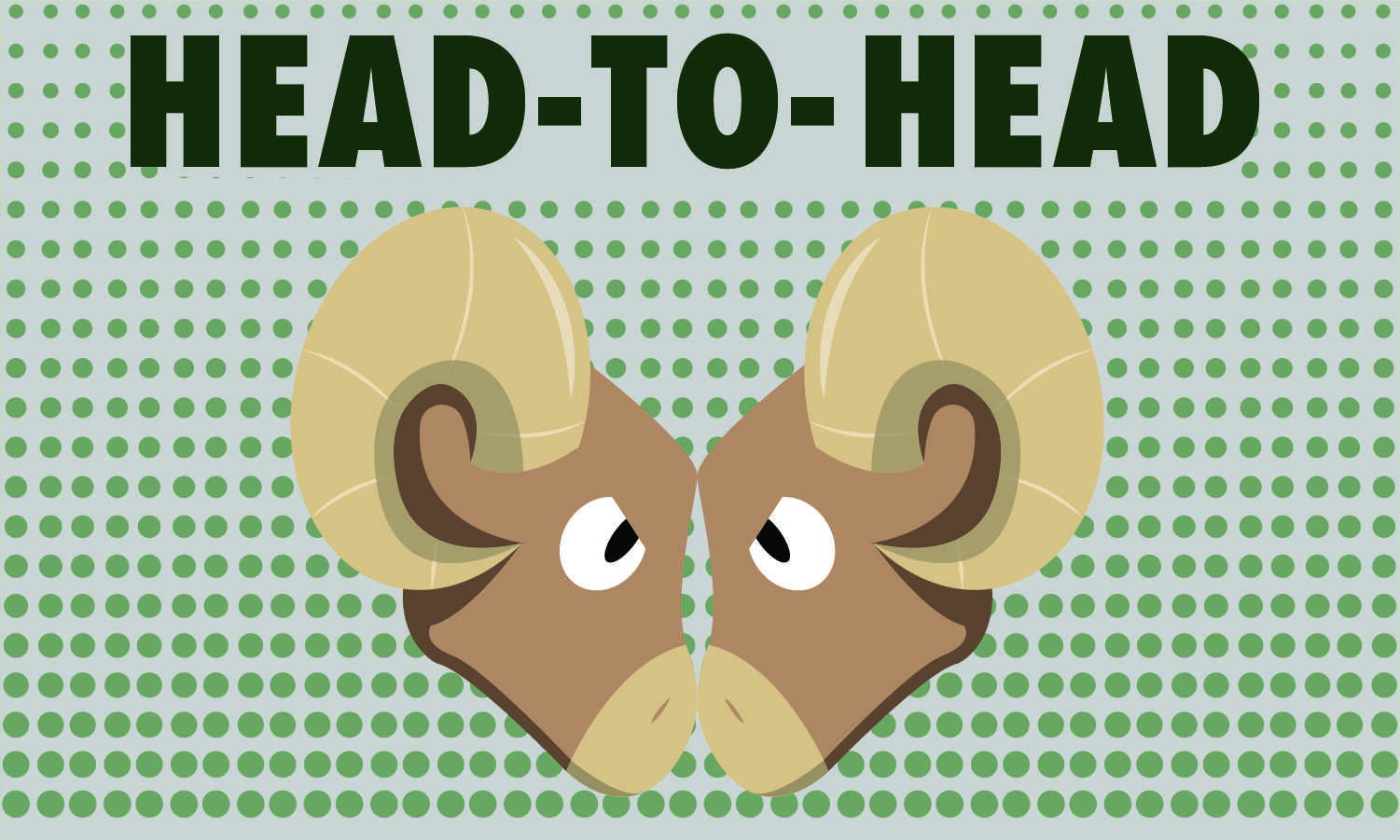 Editor's Note: All opinion section content reflects the views of the individual author only and does not represent a stance taken by The Collegian or its editorial board.
In the past, I've written about the redevelopment project planned for the site where Hughes Stadium used to stand. According to KUNC, citizens in Fort Collins will vote on April 6 for whether or not the City should attempt to purchase the land from Colorado State University.
The project is contentious, but I still support CSU's plan to develop the place into affordable and sustainable housing.
First, I want to acknowledge the legitimate opposition to this redevelopment project. The group behind the open space initiative, Planning Action to Transform Hughes Sustainably, embodies an impulse that is natural and understandable for a growing city.
Balancing open natural space with human-developed space is a crucial consideration for any community, and it's a credible concern for the City to keep in mind moving forward. But the Hughes project is not "a Band-Aid on the problem" as my colleague Dylan Tusinski suggests.
It's not as if all of Northern Colorado is under threat of being bulldozed and covered in asphalt. Our local government is attuned to both the needs of its citizens and the future of its environment."
The problem that Tusinski alludes to is the chronic issue of affordable housing. According to SOURCE, CSU employees have consistently expressed concern over the issue. Besides housing, employees also worry about health care, child care and transportation since living close to campus has become increasingly difficult.
The Hughes redevelopment project addresses all of those concerns. The project will provide "affordable and attainable housing, child care and health care facilities" and also "include a transit station to allow employees to easily commute to campus while reducing the University's overall carbon footprint."
It is important to note that this project's benefits aren't exclusive to CSU employees. According to SOURCE, housing units would be made available to the wider community if some aren't claimed by the end of an employee-priority purchasing period.
Tusinski references several impacts that human development has on Colorado's ecosystems, and he's entirely justified in raising these points. The Hughes project, however, will "include solar-energy and water-saving technology options." The project cautiously considers precious resources like water and energy while directly addressing our community's need for affordable housing.
I emphatically agree that undeveloped natural space is an equally valuable resource. That's why I was excited to learn that Larimer County recently decided to purchase over 1,000 acres of land north of Fort Collins adjacent to Red Mountain Open Space. The land, previously owned by Hawk Canyon Ranch LLC, would tie into the county's larger protected lands project that has preserved over 60,000 acres since 2004.
It's not as if all of Northern Colorado is under threat of being bulldozed and covered in asphalt. Our local government is attuned to both the needs of its citizens and the future of its environment.
My colleague argues that "there is no such thing as truly 'sustainable' development." While he is right to say that human development has "environmental ripple effects," it's too simplistic to assume that every human impact to the environment is detrimental and therefore further development should be stopped.
The Karuk Tribe in Northern California, for instance, has "historically used fire for millennia" in ways that rejuvenate the landscape and encourage biodiversity. This, along with many other forms of traditional ecological knowledge, speaks to the fact that humans can impact their environments without degrading them.
Instead of just another apartment complex, the project should be seen as an exciting experiment for the future. Development will need to follow this example if we want to maintain a natural world that supports us, so let's see if we can make it work.
If we can make it work, this could be a step toward addressing the growing problem of homelessness. The Colorado Sun wrote that "cities and towns across Colorado have seen a rise in visible homelessness," and students at CSU already know that Fort Collins is no exception.
I'm not saying that a comprehensive solution to homelessness in Fort Collins should look like an exact replica of the Hughes project, but it could teach us a few lessons.
This is an opportunity for the City to learn how to build housing that includes important amenities, doesn't strain Colorado's vulnerable resources, is powered by mostly clean energy and is affordable to everyone. If we can do this, we could have the means to sustainably provide homes for those who currently don't have one. 
I support the Hughes redevelopment project because it aims to balance human needs with ecological realities. I'm just as concerned about population growth as my colleague is, but if there's a way to support people while keeping an eye on sustainability, then I'm all for it.
Cody Cooke can be reached at letters@collegian.com or on Twitter @CodyCooke17.