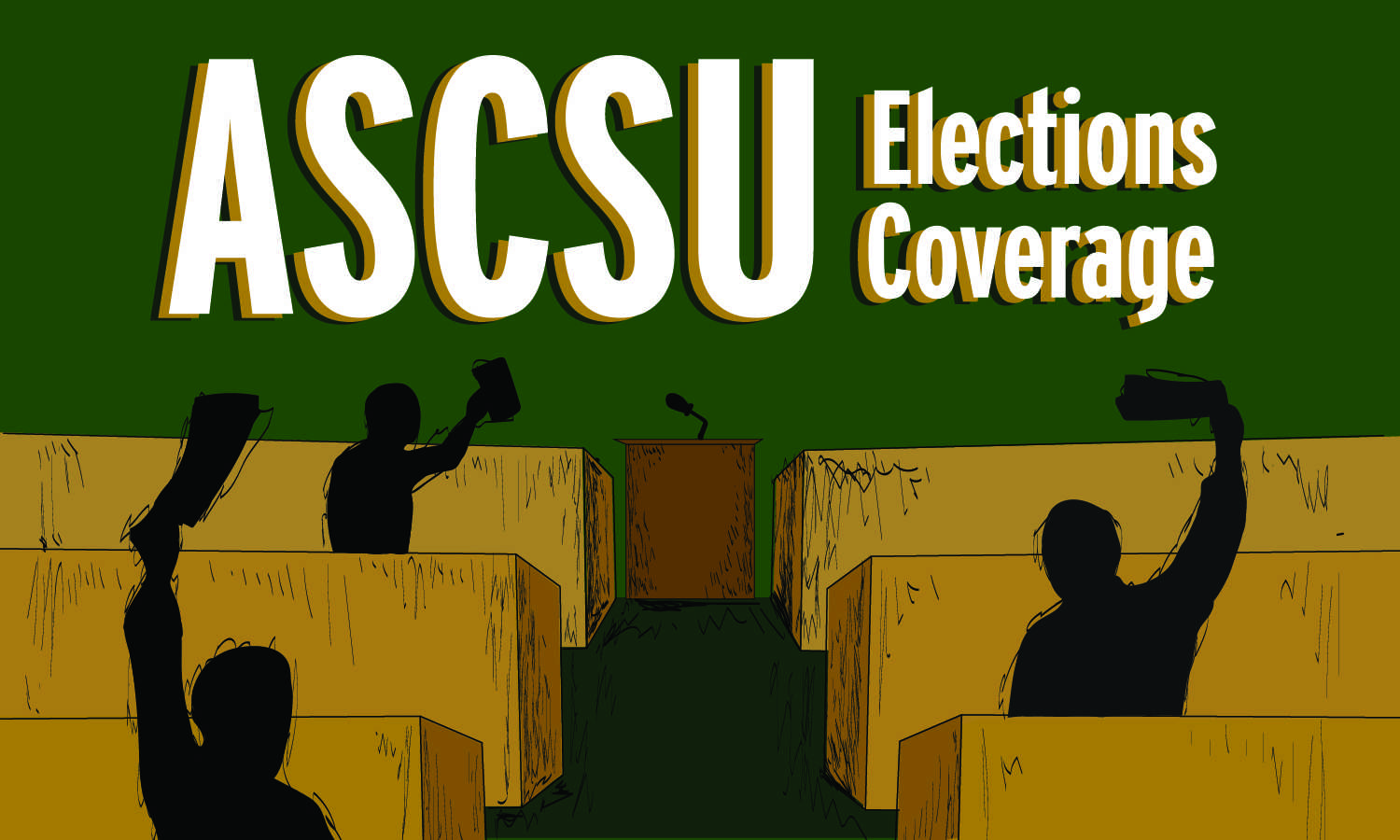 Editor's Note: All opinion section content reflects the views of the individual author only and does not represent a stance taken by The Collegian or its editorial board.
John Williamson and David Pringle aren't unique candidates. Of course, none of the Associated Students of Colorado State University campaigns really present unique choices. All generally emphasize vague notions of transparency, the "college experience" (as if it were such a singular monolith) and a couple nod toward sustainability. The devil is in the details though; proposed policy offerings differ from candidate to candidate.
I'll focus, then, on Williamson and Pringle's flagship policies rather than the vague promises for transparency and sustainability they share with other candidates. Emphasizing their campaign focus on extracurricular club involvement, Williamson and Pringle distinguish themselves with proposed scholarships for students participating in student organizations on campus. These $500 gifts could, according to the pair, allow students to invest time in on-campus engagement without suffering financial penalties.
"There is an opportunity cost for literally everything," Williamson said during the ASCSU presidential debate. "If you have to take (time) off work to go to your club meeting, that's going to cost you. If you have to pay for these things, that's going to cost you."
The goal is noble, perhaps, but several questions remain surrounding costs and implementation. Williamson indicates student fees, limited as they are, may not be enough. To remedy the shortcoming, he proposes what he calls an entrepreneurial approach: extra ASCSU fundraising.
It remains unclear, though, how the administration would acquire enough funds for a widely impactful program. Furthermore, there is not a concrete spending limit or goal on the proposed policy. The lack of clear goals does not inspire confidence, especially considering the precarious nature of funding.
Selection criteria and capacity for these scholarships also seem dubious at best. What qualifies as extracurricular participation? Does the policy account for outreach? Would financial need be accounted for? Can ASCSU even process all the applications for such a scholarship? If Williamson and Pringle's flagship plan were to pass, it is unclear how it would succeed.
Club fundraising also plays a key role in Williamson and Pringle's campaign. Williamson expressed open opportunities for clubs to participate in ASCSU sponsored funding. The campaign also indicated potential partnerships with local food trucks to raise funds for participating organizations.
It is unclear what benefits the student organizations would accrue working with ASCSU. Clubs already have broad access to campus venues and no incentive to share their hard earned fundraising gains with ASCSU offers. If Williamson and Pringle want such a policy to work, they'd need to make it a near over-sweet deal.
Finally, the pair wishes to reduce temporary parking pass costs for students.
"We feel that we should have potentially better rates for parking," Williamson said. "It's really expensive, and a lot of students don't have the money to park on campus."
Undoubtedly, such price reductions would benefit students across campus, but like the scholarship program, costs and implementation remain unclear. If the pair makes it to office, they will undoubtedly have to address these issues.
Unlike many of the other candidates, Williamson and Pringle seem to have tangible plans to improve student life. They take a proactive rather than "we want to hear your ideas" approach, which is frankly refreshing. That being said, the implementation and viability of any of these plans remains uncertain.
In all, Williamson and Pringle seem to be a sober, trustable pair of candidates with questionably effective but concrete plans. If you are willing to adopt the uncertainty surrounding such plans, by all means vote for the pair. Their policies are proactive.
Regardless of your position, voting starts March 30-April 1. Remember to place your vote on RAMweb.
Paul Brull can be reached at letters@collegian.com or on Twitter @CSUCollegian.