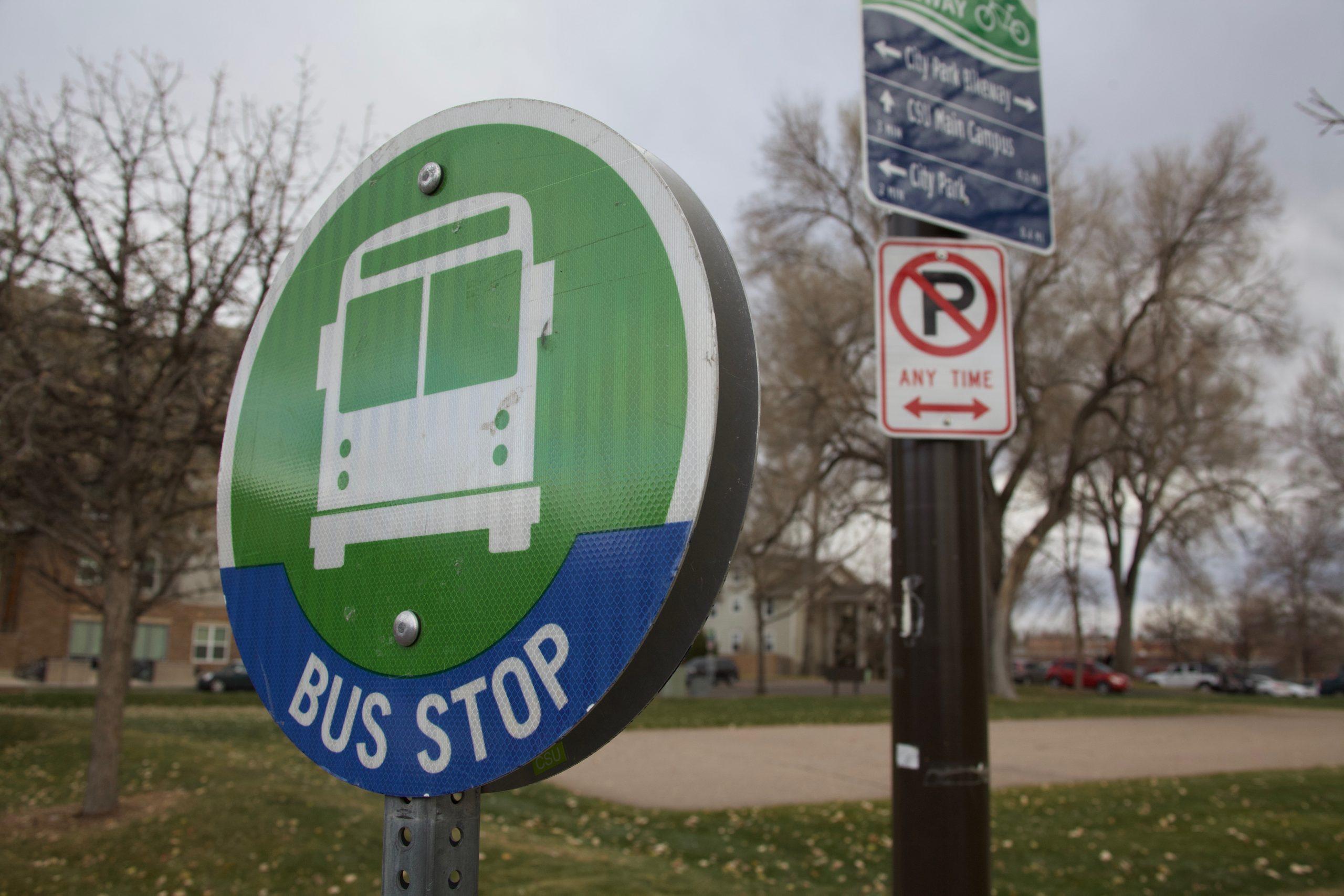 The City of Fort Collins and Colorado State University launched the West Elizabeth Bus Rapid Transit Project, which plans to increase infrastructure and bus routes along the West Elizabeth Corridor.
The project is in the design phase and seeks to implement a MAX route and protected bike lanes between the Foothills campus and the CSU main campus. Currently, the City is asking residents to give feedback, such as reporting problem areas.
Aaron Fodge, alternative transportation manager for CSU Parking & Transportation Services, stated that the highest percentage of student housing is located in this area, and this project will benefit a large portion of the student population. 
"We want to build a second MAX route that goes from the first one, through campus, down West Elizabeth through all the student neighborhoods and turns around at (the) Foothills campus," Fodge said.
Fodge added that the protected bike lanes, which would include a physical barrier between the road and bike lane, could encourage hesitant residents to utilize alternative transportation.
"We know that people who are on the fence about riding a bike want this," Fodge said. "This is what will reassure them. We call it 'interested but concerned cyclists.'"
Mark Kohn, chairperson of the Alternative Transportation Fee Advisory Board, added that this project will increase accessibility for students. 
"One main goal is to ease alternative transportation anxieties by making this route simple and easy to use — especially for students who, by and large, live west of campus along the corridor," Kohn said.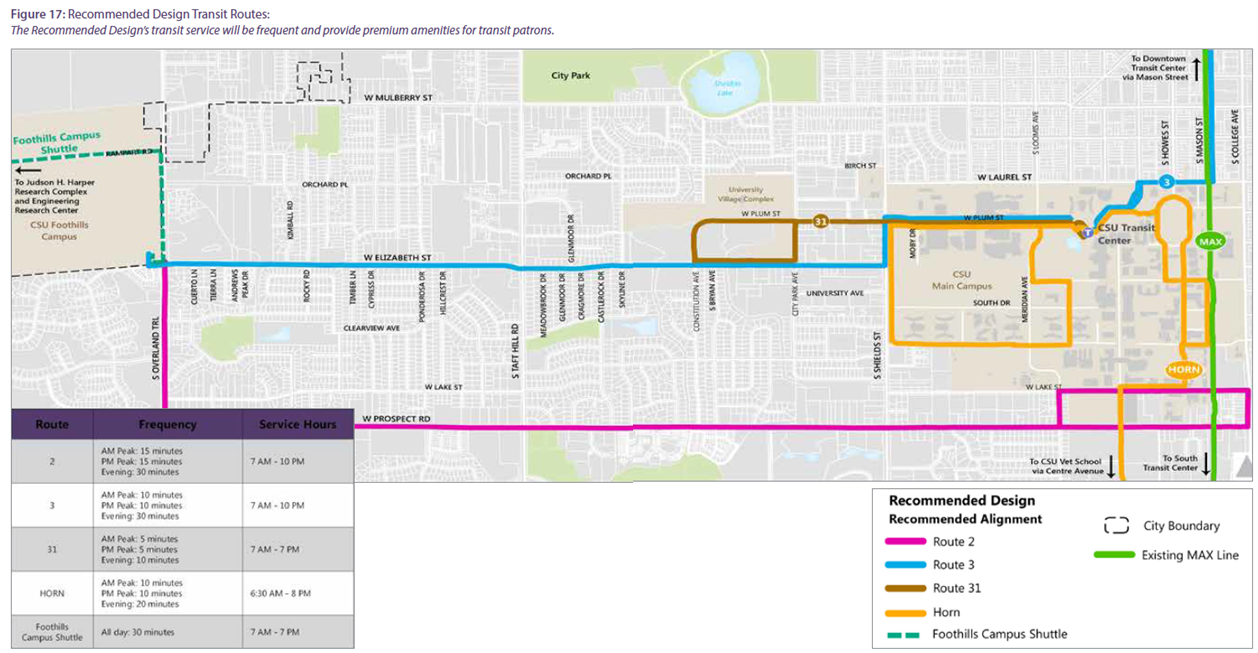 This project would benefit students who need to get from the main campus to the Foothills campus regularly, according to CSU SOURCE.
"I take the bus to the (B.W. Pickett) Equine Center almost every day," said McKenna Hopkins, a fourth-year equine science major. "Sometimes I'm late for class, or if I am running late, I have to leave right then and there or wait half an hour or pay for a ride. I think having one every 10-15 minutes would be helpful to me because my Right Horse Program doesn't have a specific end time."
According to Fodge, 25-35% of CSU students are reliant on alternative transportation. 
"If students can't get out there, or if the only way is by car, students are potentially being excluded from participating in these classes," Fodge said. "Transit will help them make a decision whether to host classes there or not."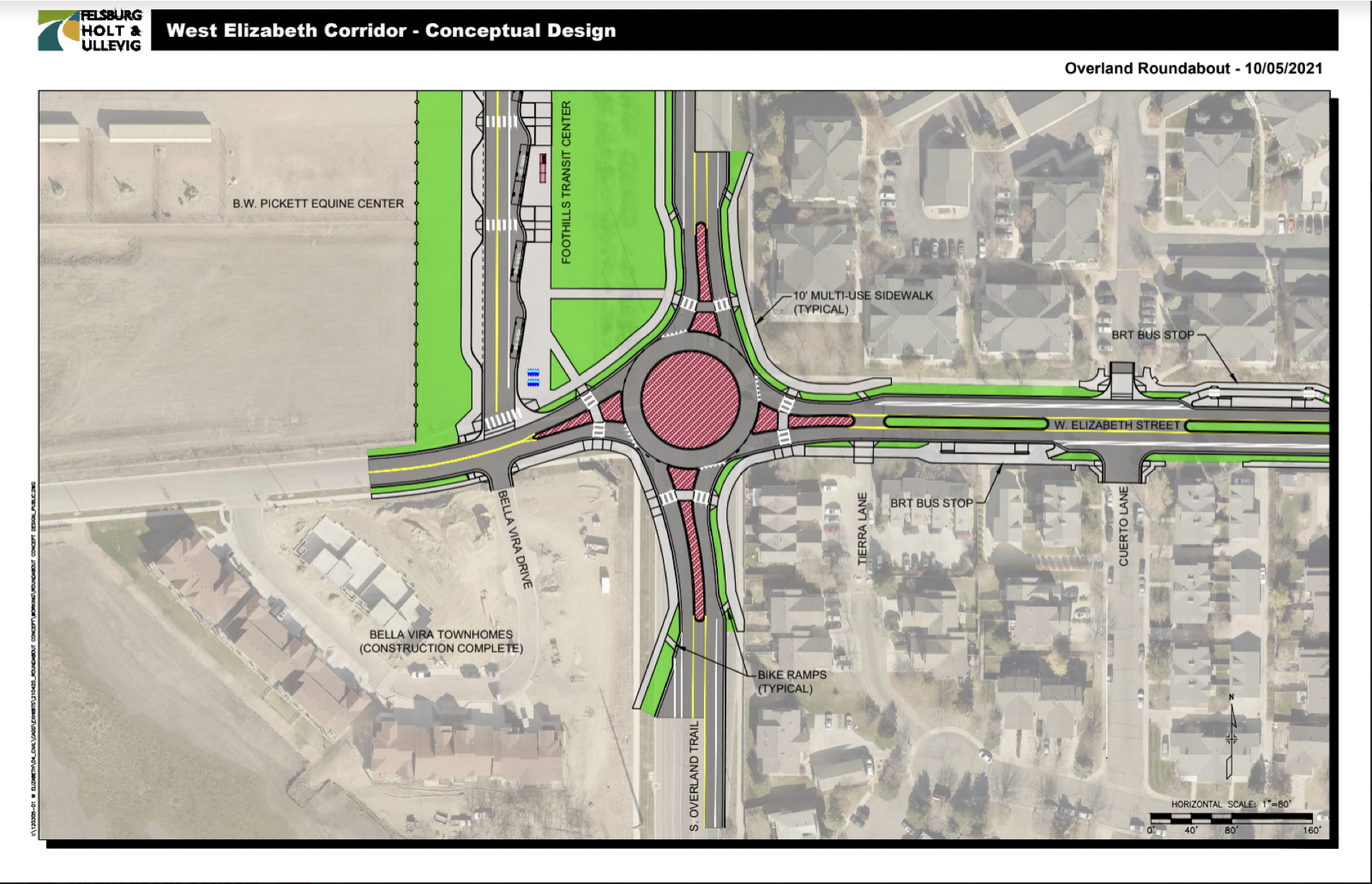 The plans include a transit station in front of the equine center at the Foothills campus and a roundabout on South Overland Trail in order to reduce traffic speeds. The goal, Fodge said, would be to have the MAX run every 7 1/2 to 10 minutes. The project is still in an early phase.
"We are in design, which will finish in February of 2022, then we will submit for a federal grant called Small Starts," Fodge said. "If we are successful, you could see construction in 2024, but we have to be selected for it."
Students, faculty and residents are encouraged to leave comments and ideas in an online survey, which is open until Nov. 14. The survey is equipped with a map on which users can pin areas and leave notes with their concerns.
"We want to ensure we have enough capacity to not leave students behind," Fodge said. 
Reach Brooke Pippin at news@collegian.com or on Twitter @BrookePippin00.